For many students going into their final year of study, landing a student internship offers a great way to begin the transition from college to career. We spoke with three final-year students at DigiPen Institute of Technology Singapore about where they interned last year and the insights they gained from their experiences.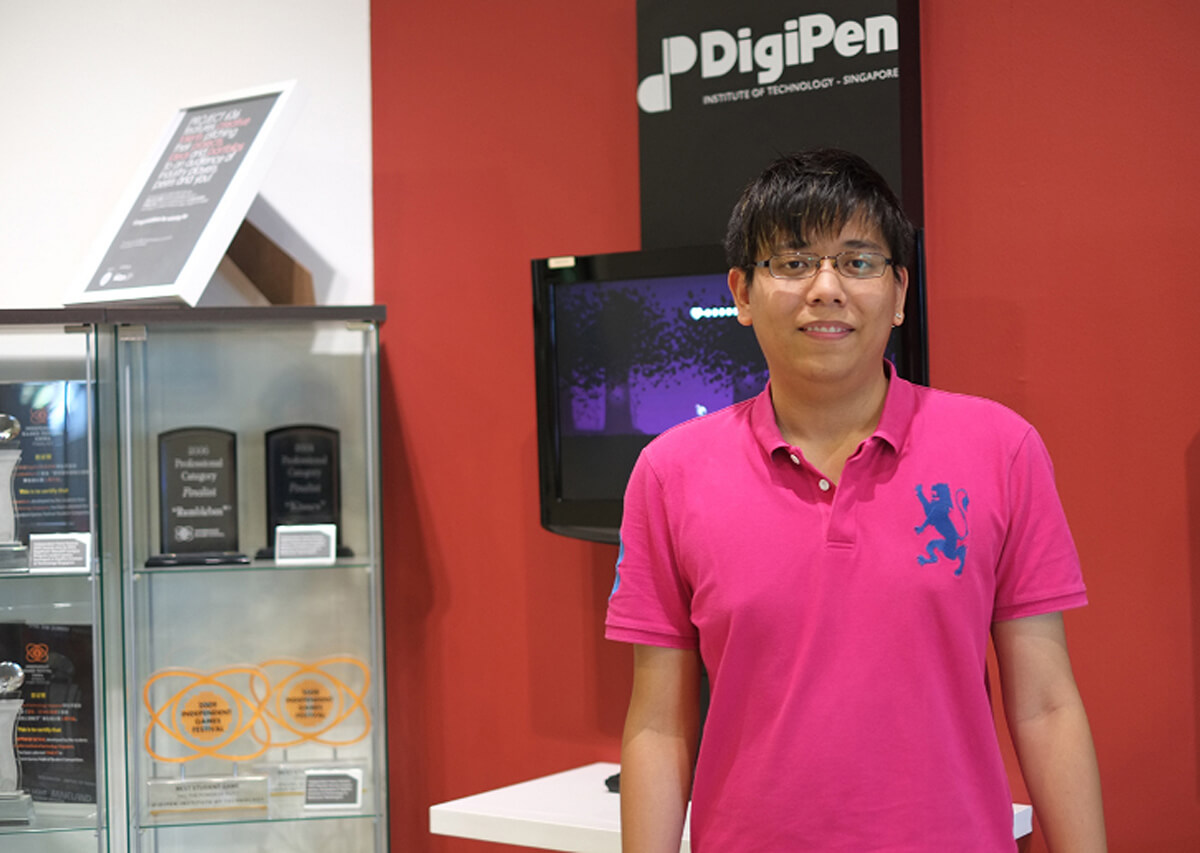 Autodesk
Koh Naimin (BS in Computer Science in Real-Time Interactive Simulation) says he was only about 10 years old the first time he started playing with computer technology by Autodesk — makers of professional 3D software products like Maya, 3ds Max, AutoCAD, and more. Inspired by his love of video games and computer graphics, he wanted to see how professional artists created such fantastic sights and images by experimenting with the same tools they employed.
"It's always been my dream to work at Autodesk," Naimin says. "So when I first saw the opportunity that Autodesk was hiring interns, I immediately jumped into it."
Over the course of his six months at the company's Singapore location, Naimin says he split his time between working on new technology research and implementing product features for Autodesk software.
The research work was related to an emerging field called reality computing, which deals with new technologies for digitally capturing the spatial information of objects and places in the physical world — often to be used in 3D printing, digital fabrication, and other applications.
"You can't actually Google anything we got into there, because it doesn't exist on the web yet," he says. "So you have to research and read all the white papers to figure out how to do it."
Naimin says his proudest accomplishment, however, was implementing three features that shipped into Autodesk software — something that no previous intern had managed to do, according to his employers.
From his first day on the job, Naimin began looking at the list of software bugs that his department was responsible for fixing. With a solid understanding of computer science principles under his belt, he was able to start contributing to his team right away.
"Immediately I understood what sort of technology they were using and what algorithms were going on behind the scenes," he says. "Within the first three months of the internship, I pretty much used everything DigiPen had taught me."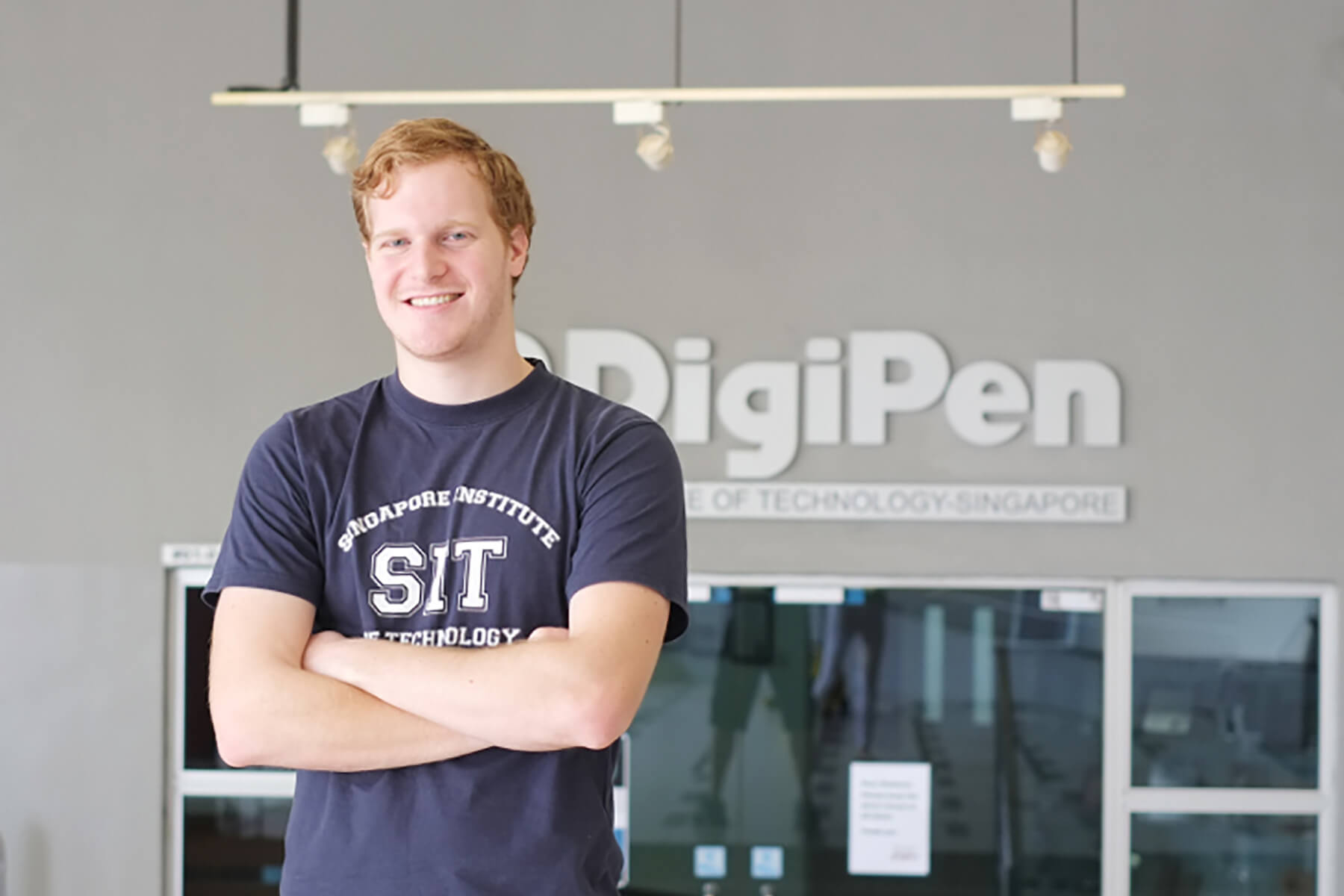 Springloaded
As an intern at Springloaded, an independent game company based in Singapore, Alan Miller (BS in Computer Science in Real-Time Interactive Simulation) worked with a small team of developers on a handful of projects.
"I started off just writing game code, because [company founder] James Barnard just wanted to see how well I could do things," Alan says. "I was doing stuff like adding controller support and doing some user interface and menu design. But not long after that he gave a fairly big project to me and another intern from DigiPen."
As his first major challenge, Miller was tasked with finding a way to port an existing mobile game —Space Lift Danger Panic!— onto a handheld console.
Not only did it require him and his teammate to create an original game engine, it also meant figuring out how to convert the game's original programming code from the C# language into C++.
"This was a huge task that we all kind of underestimated," he says.
While both Alan and his teammate had created multiple game engines as a part of their project coursework at DigiPen, it was the first time either had developed anything for a licensed console.
"There are a lot of differences between developing for that and developing for a computer, because you have a lot more liberties on a computer. Things aren't confidential and closed off," Alan says. "We were kind of in the dark about everything, and we had to read the documentation and just slowly bring ourselves up to speed."
In the end, Alan's efforts paid off. Space Lift Danger Panic! made its console debut last month on the Nintendo eShop.
"Now that we can see it running and everything, it's a really good feeling," he says.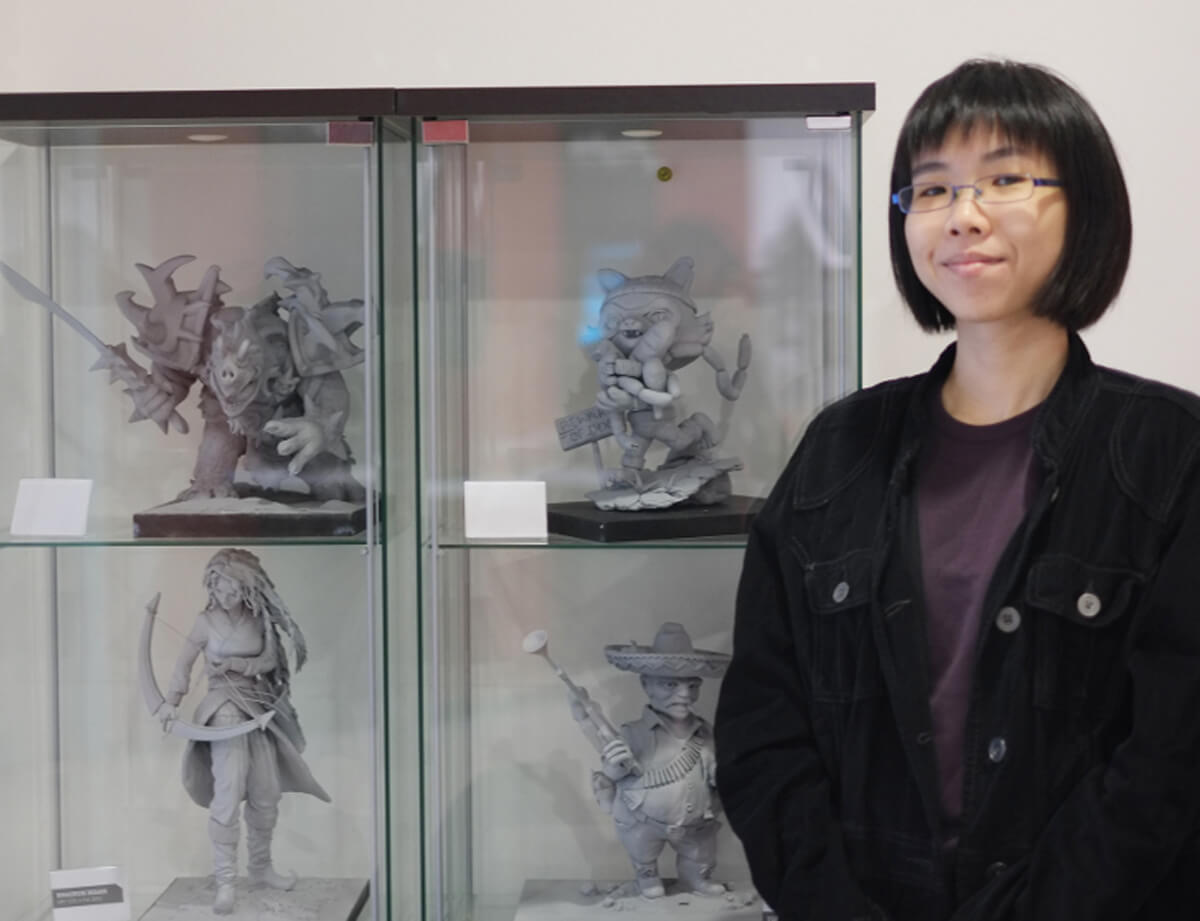 Bandai Namco Studios
For Lee Shu Yun (BFA in Digital Art and Animation), interning at Bandai Namco presented an opportunity to receive hands-on training and mentorship from a team of professional artists.
It also allowed her to contribute her talents to some of the company's newest projects, including the Stars Wars Battle Pod arcade game.
"I worked on user interface, game development, character splash pages," she says.
While the work pace was fast, Shu Yun says she had a good understanding of how to tackle each task.
"Whether it was knowledge of 3D game props and 2D artwork, they were exactly as the lecturers taught us — only with a more specific style requirement," she said. "The other artists guided us in our endeavors, and they did as much as they could to train me in the various 2D and 3D work I was given."
By working on a range of assignments, Shu Yun says the experience gave her a better understanding of the types of art production she likes best, such as modeling and painting. It's also given her positive goals for improving the quality of her work even after she graduates from DigiPen.
"I have a better idea of the professional standard that is absolutely required in the big companies," she says. "It's a constant learning process and even the professionals are learning something new every day."