Applications are now open for the all-new Continuing Education Attach-and-Train Program (AnT) for Embedded Software Developer. This is a manpower development program jointly supported by Workforce Singapore, under their Professional Conversion Program (PCP), which aims at re-skilling Singaporean/PR professionals, managers, executives, and technicians (PMETs) for the info-communications technology sector. It is a full-time, nine-month program.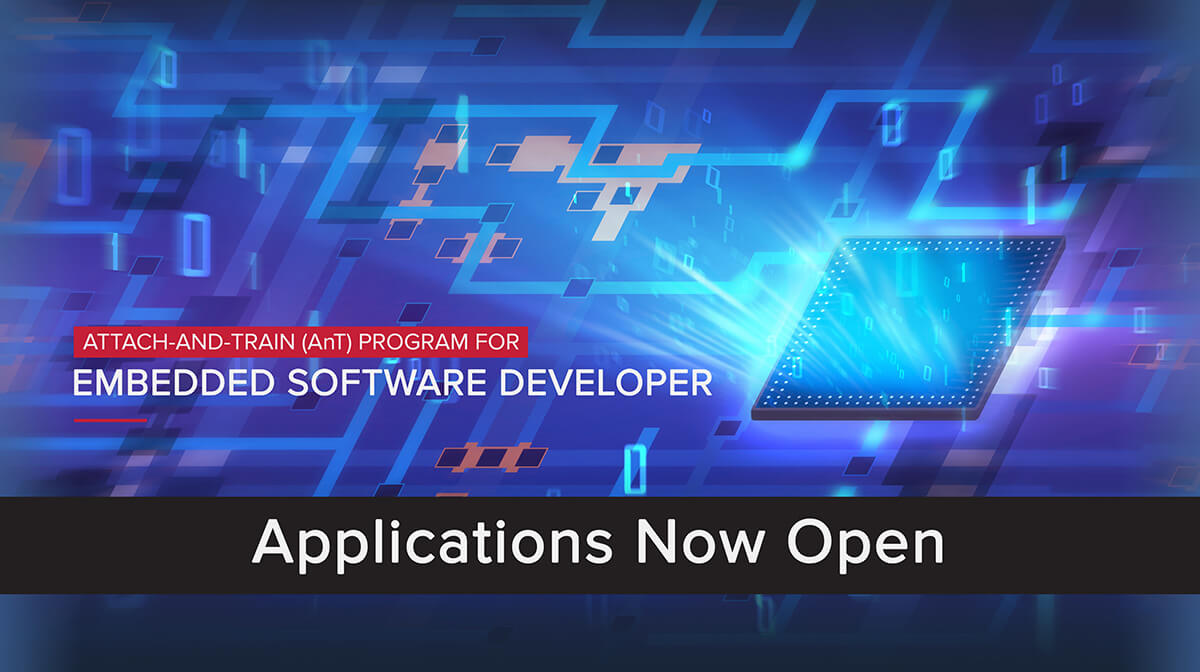 In this new AnT Program, successful trainees will first learn the foundations of programming and study fundamental algorithms and data structures commonly used in the field of computer science. Subsequently, trainees will utilize this knowledge to explore the architecture of embedded microcontroller systems by studying their internal components, networking peripherals, as well as the key facilities offered by real-time operating systems.
Upon completion of the six-month classroom training period, trainees will undergo three months of on-the-job training at the respective Partnering Company they are attached to. The three Partnering Companies are Continental Automotive Singapore, Government Technology Agency, and ST Engineering. The curriculum of the AnT Program was developed with input from the Partnering Companies.
Singapore citizens and Singapore permanent residents are welcome to apply. Applicants should preferably be university graduates with a science, technology, engineering, or mathematics background with at least two years of relevant working experience. Polytechnic graduates should likewise be from a related field but with at least five years of relevant working experience. Having prior knowledge of C/C++ programming would be an added advantage.
This AnT Program is suitable for PMETs who are looking to make a career switch and further their skills in the tech sector. Course fees for the program will be fully funded (terms and conditions apply), and trainees will also receive $2,000/month as training allowance for nine months.
Classes start in May 2019 and admissions are currently ongoing. Interested parties may submit their applications here.
DigiPen (Singapore) offered its first AnT Program — the AnT Program for Artificial Intelligence Software Developer — in 2018. This was done in collaboration with Continental Automotive Singapore, gumi Asia, ST Engineering, and Ubisoft Singapore.