For many SIT-DigiPen (Singapore) students, traveling for the Overseas Immersion Programme (OIP) stands out as a highlight in their academic journey. OIP is a compulsory learning experience where students get to live and study abroad for 12 weeks during their fifth trimester of studies. Previously, DigiPen (Singapore) students would spend their OIP at the Redmond, Washington campus and attend lectures and lab sessions with their American professors and peers. Starting this year, students now have the option to go to either Redmond or Bilbao, Spain for their OIP.
A total of 19 students from the BS in Computer Science in Real-Time Interactive Simulation (BSCS RTIS) and BFA in Digital Art and Animation (BFA) programs chose to experience a summer in Europe and flew to Bilbao for their OIP from May to late July. Among them were second-year BSCS RTIS students Tan Qiu Hui and Roy Lee, as well as BFA student Muhammad Sofian. All three students chose Bilbao for their OIP as they were drawn to the rich history and vibrant cultural scene of the Basque region where Bilbao is located.
The Bilbao OIP kicked off with a welcome event for the DigiPen (Singapore) students where they were introduced to the European faculty, administrative team, and fellow students. The casual meet-and-greet session was filled with pizza, snacks, and laughter as everyone got to know each other better. The smaller class size also meant that everyone could remember each other's names more easily, fostering a strong sense of community and camaraderie among faculty, staff, and students.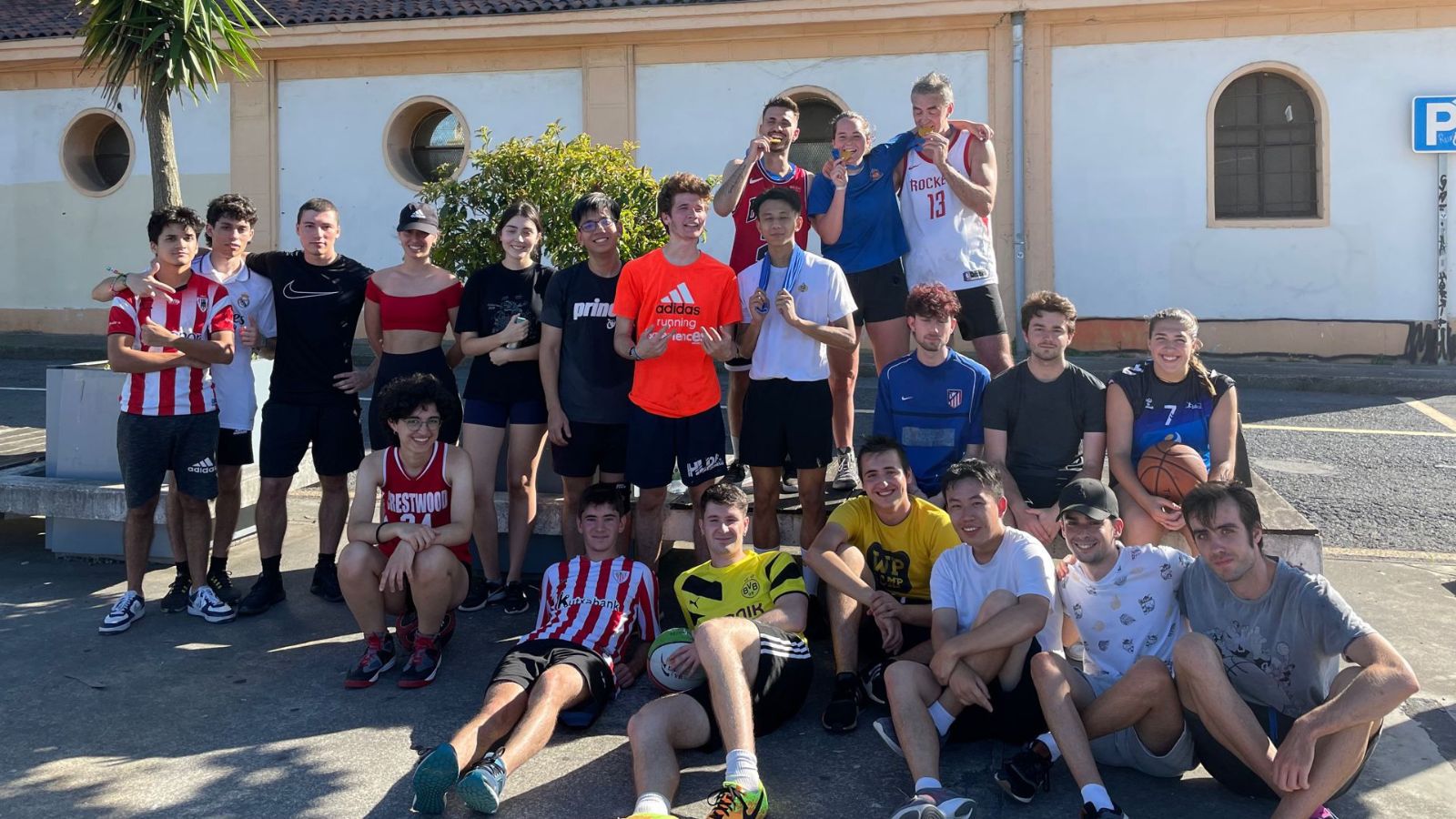 Housing was arranged for the OIP students and each of them were given their own room within the Bilbao campus dormitory. For many of the students, this was their first time living independently, prompting them to pick up cooking and housekeeping skills. Sofian relished the opportunity to experiment in the kitchen and started whipping up dishes from home, such as nasi lemak and chicken rice, on a weekly basis. He discovered that he enjoyed cooking big meals and started sharing these dishes with his fellow Singaporeans.
When Hari Raya Haji rolled around at the end of June, Sofian had the idea to invite his Spanish classmates to try these local Singaporean dishes as well. In honor of the festivities, Sofian and two other friends helped serve a diverse spread of samosas, curries, begedil, satay, and nasi lemak. It was a heartwarming cultural exchange as the students celebrated Hari Raya Haji in their residence while mingling, playing games, and singing songs with their international friends.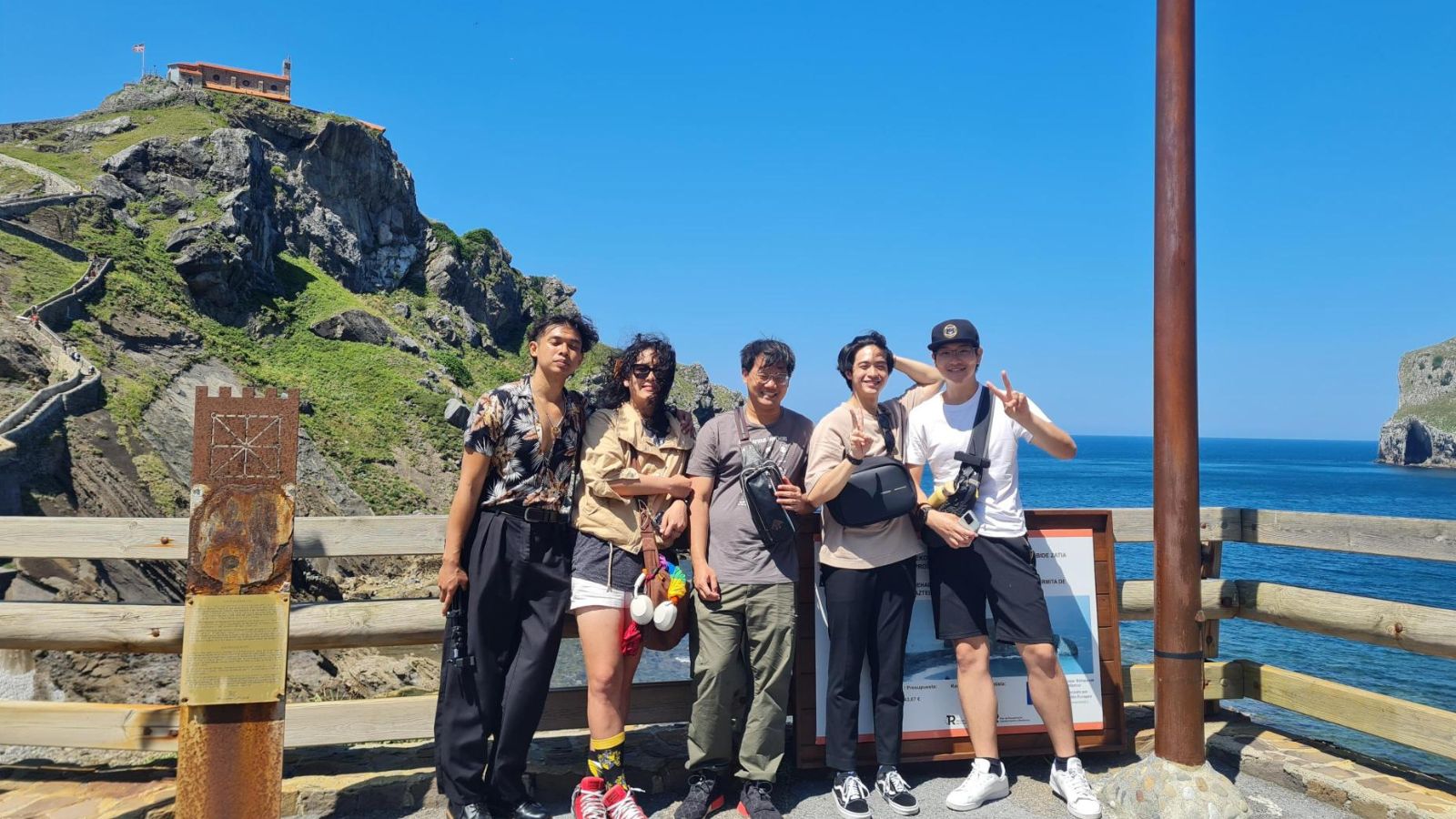 Another highlight of OIP for the students was discovering the beautiful city of Bilbao with friends. Qiu Hui has fond memories of exploring the city's old town — also known as Casco Viejo — early in the trip. "What made it special was that we chose to walk there from the DigiPen Bilbao campus," Qiu Hui says. "It was an hour-long journey filled with sightseeing and many bonding moments. We passed by notable landmarks such as the main plaza, Guggenheim Museum, and famous spider sculpture. We also explored the town and indulged in local delicacies like the famous Basque cheesecake," she says. Roy agrees, adding that this Bilbao OIP was his first trip to Europe and a wonderful opportunity for him to visit other parts of Spain and beyond.
In order to assimilate better in Bilbao, the students also picked up some basic Spanish. "I used my limited Spanish vocabulary to initiate conversations," Qiu Hui says. "Even though I wasn't fluent, locals appreciated the effort and were often willing to patiently engage in slower conversations. This gave me the opportunity to practice speaking Spanish and improve my language skills." She also expanded her vocabulary during her weekly visits to the supermarket where she would put in the effort to interact with the locals and read food labels. Sofian adds that the challenge of being in a foreign land and learning to speak the local language also helped him bond with his classmates. "Growing through and overcoming obstacles together is what builds our friendship," Sofian says. He is thankful for the experience and the strong camaraderie that has been forged during OIP.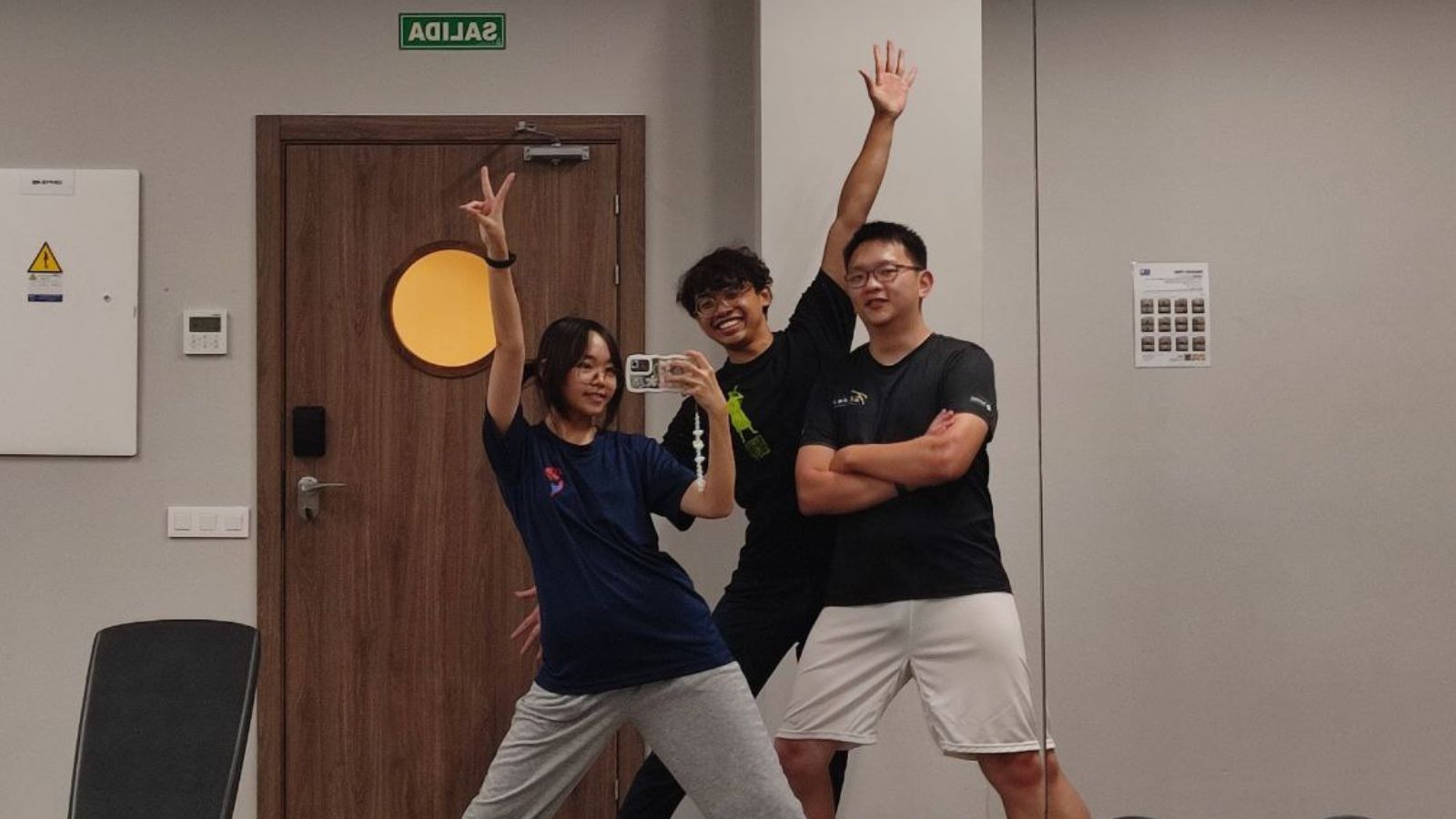 DigiPen (Singapore) is grateful to the team in Europe for making the first Bilbao OIP a memorable one for our students. "It has been an extremely rewarding experience having our Singaporean friends around for the summer semester," says Steven Longden, coordinator of the program. "We are delighted to have participated in this cultural and educational exchange."