Alumna Gabrielle Tan currently works as a software developer at NetVirta, and she will proudly tell you that this is her dream job. Yet, this was not a career path that she ever expected to pursue. "It was one of those things where the stars just aligned," Gabrielle says. She explains that she had her first taste of scripting during her polytechnic internship where she implemented some basic code to help her company optimize certain processes to work more efficiently. Gabrielle found it satisfying to work on these logical problems, and she also enjoyed being able to create something that could help make peoples' lives a little easier. Gabrielle shared this with her brother, who was studying at DigiPen (Singapore) at the time. He encouraged her to apply to the Institute since Gabrielle had no prior background in software development, and DigiPen (Singapore) trained computer science majors from scratch. Intrigued, she jumped on the opportunity and successfully applied for the BS in Computer Science in Game Design — now revamped as the BS in Computer Science in Interactive Media and Game Development.
When asked about her time in school, Gabrielle candidly shares that it was intense but inspiring. "Having peers who were equally — if not more — passionate about our studies made us push each other in ways I've never felt before," she says. Gabrielle recalls the many times when she and her classmates would check in with one another after completing their assignments. This led to lively discussions where they would share the most efficient methods of solving problems and learn from each other. Gabrielle is also thankful for her lecturers who often went above and beyond. "I will always be so grateful to them for all the times they patiently answered our questions after class, no matter how many times we asked," she says.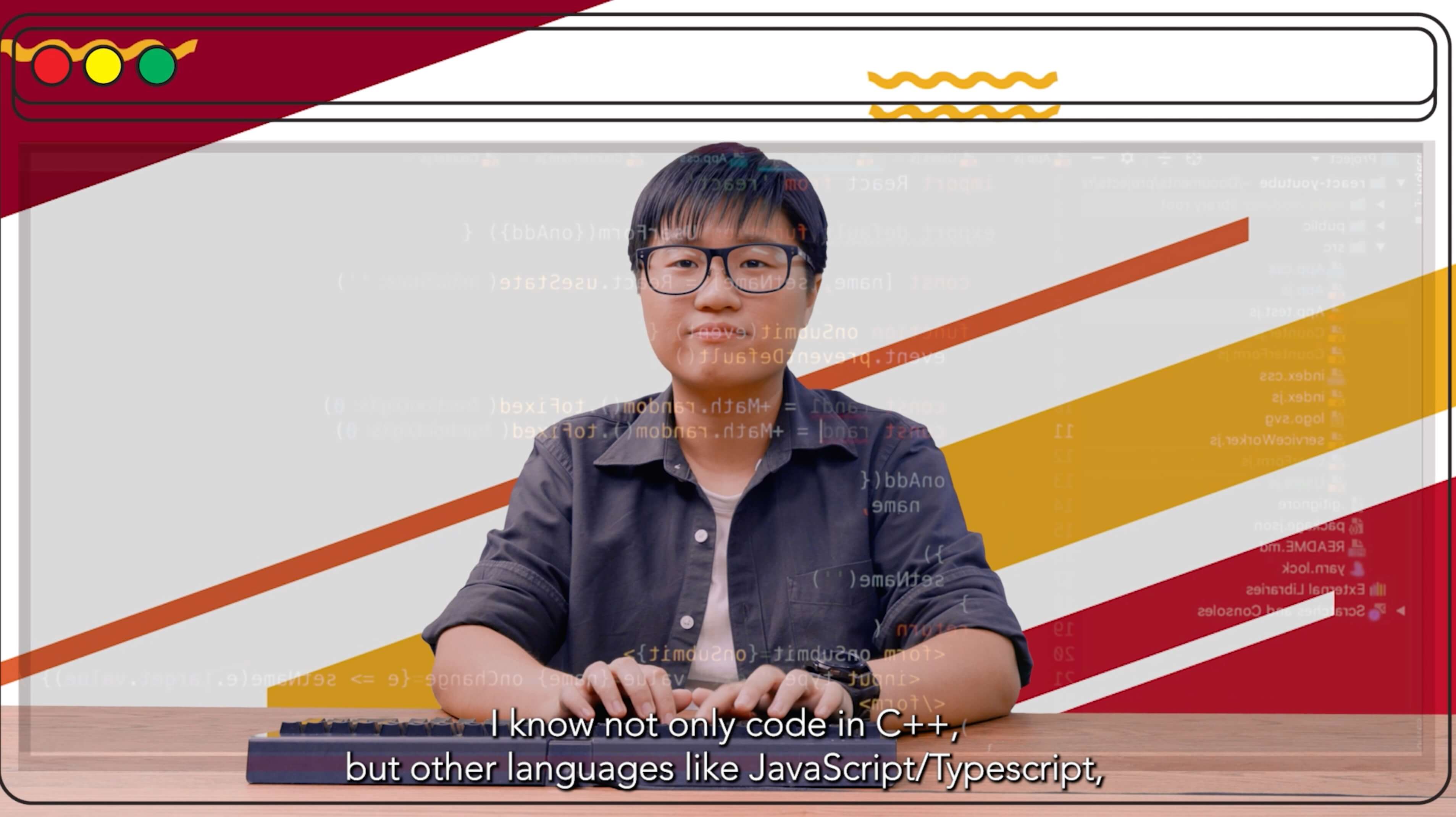 While at DigiPen (Singapore), Gabrielle initially had her sights set on breaking into the game industry due to her personal love for gaming. She worked hard to get an internship as a technical design intern with a AAA studio and was there from January to July 2021, but a combination of burnout and realizing that she preferred playing games to making them caused her to change her mind about her future plans. "It was time for me to take a step back and rethink what I wanted," Gabrielle says. She started exploring other options upon graduation and sought a career that would be both challenging to help her grow, yet be meaningful to fulfil her love for helping others. She eventually found NetVirta, which ticked all her boxes, and joined them in July 2021.
NetVirta offers smartphone-based 3D body scanning and size recommendation technology for brands looking to reduce returns. Their 3D scanning solutions have been used in multiple industries, such as for apparel and footwear, sporting equipment, and even in the medical field to create customized orthotics and prosthetics. At NetVirta, Gabrielle currently works on an in-house software editor, a role that has allowed her to develop new tools to improve the pipeline. She not only develops in C++, but has also picked up other programming languages such as Javascript/Typescript, ReactJS, and HTML for her work. The transition was smooth thanks to the strong fundamentals that she learned in school.
While reflecting on her journey so far, Gabrielle is thankful that DigiPen (Singapore) gave her the opportunity to pivot into computer science. "I started from nothing when I joined," she says. "But after four years in the school, I've learned to be proficient in a field I love, made some of the best friends I've had in my life, and find fulfilment in my work every day."