Just last year, Riot Games opened a new development studio in Singapore. This marks their second development studio in Asia, joining the Hong Kong studio that was opened in 2016. Among the many passionate Rioters — as Riot Games staff are called — in the Singapore studio are Adrian Lim and Kenny Chong, 2013 and 2016 graduates of the BS in Computer Science in Real-Time Interactive Simulation program, respectively.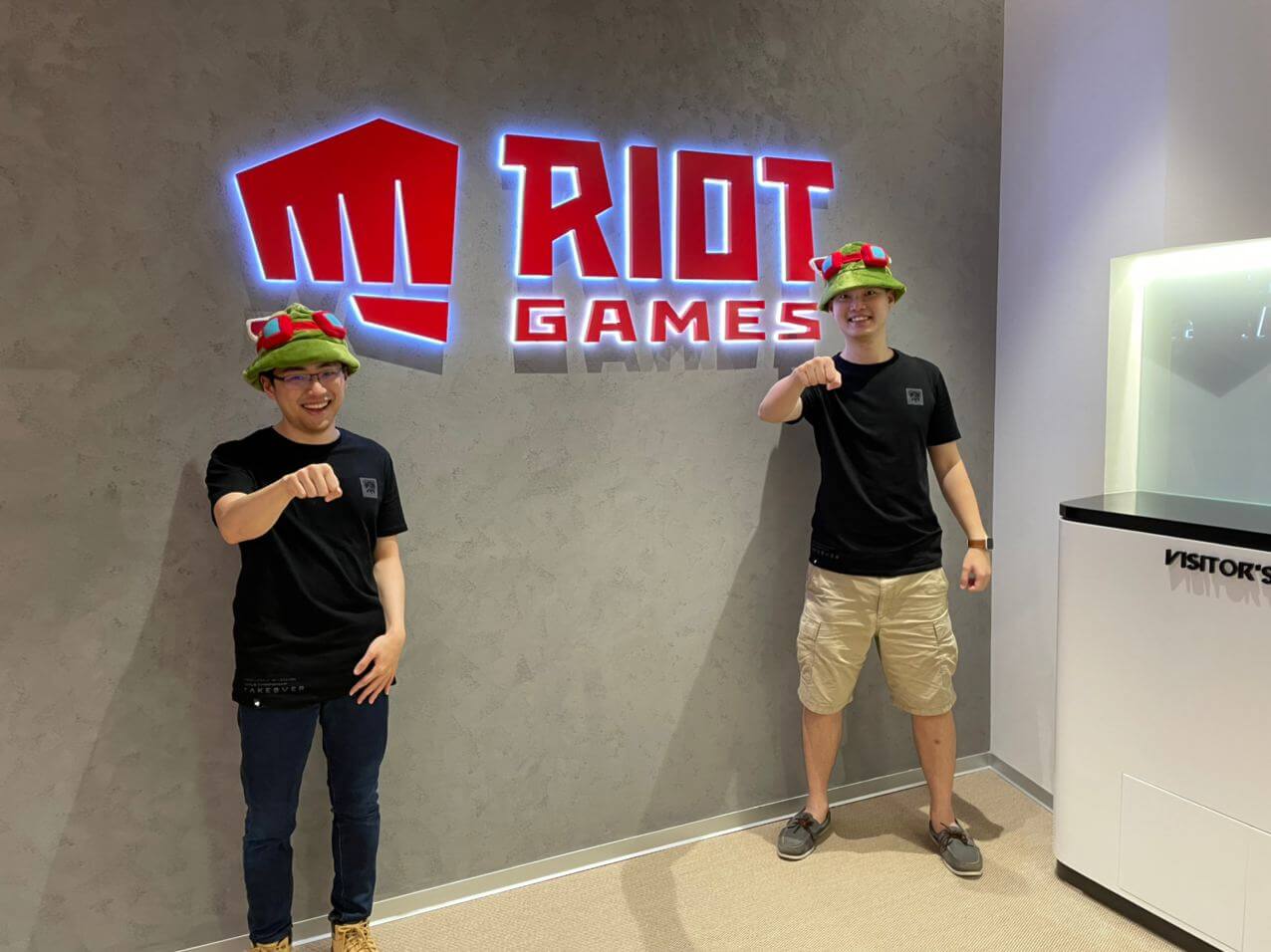 Kenny was working at Ubisoft Singapore as part of the engine team for Skull & Bones when he got headhunted by Riot Games in 2019. As part of the interview process, he had the chance to learn more about the studio and its culture. "Riot Games is a company that puts a lot of thought into their players, games, and employees. During the interviews, I had a chance to spend time with some Rioters and was blown away by their talent and how the interviews were conducted," Kenny says. "It convinced me that Riot Games is a company I want to work for." Another plus: League of Legends is one of the biggest games in the world, and Kenny wanted the opportunity to work on a game of that scale. When Riot Games offered him the position, he gratefully accepted and joined Riot Games Hong Kong at the start of 2020 as a software engineer in the League of Legends tools team.
Kenny had only just relocated to Hong Kong for a few months when the announcement about the Singapore studio was made, and he decided to return back to Singapore. "I enjoyed my time in Hong Kong immensely, but since there was an option to be with my family while still being a part of Riot Games, the decision was clear for me. I am really thankful that I get to enjoy the best of both worlds with this arrangement," he shares.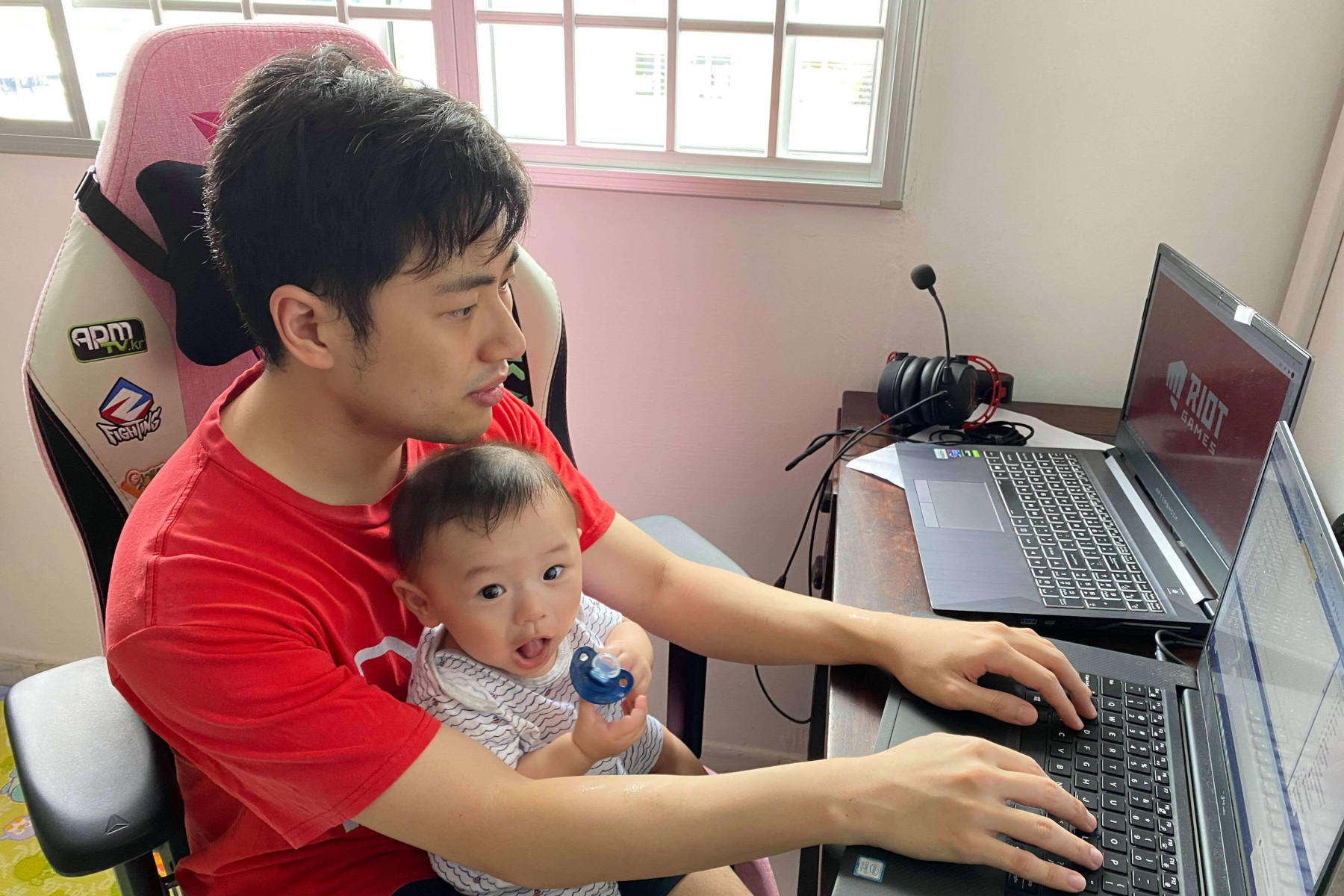 A typical day for Kenny usually starts with a stand-up meeting with his team, during which they will update one another on the day's tasks and any challenges that they are facing. The rest of the day is spent on software development or holding additional meetings with different people to discuss topics ranging from the art content pipeline to profiling game assets. "Much of my work contributes to improving the workflow, tools, and quality of life for our artists," Kenny says. A recent example was when his team took on a particularly challenging data synchronization project that would increase the efficiency and quality of life for all the affected developers. Kenny considers this project one of the proudest moments in his career due to the appreciation and recognition that his team received. "Not only did people love it, but it was also a great learning experience for myself and my team, as I was initially unfamiliar with the programming language used. We also faced many unknowns in the project but eventually pulled through," he says.
Adrian is a senior software engineer specializing in gameplay for Legends of Runeterra. He was one of the first hires for the Riot Games Singapore Studio. Before joining Riot Games, Adrian had also been part of Ubisoft Singapore, where he spent seven years working on franchises such as Assassin's Creed and Skull & Bones. Early last year, when Riot Games began setting up their Singapore Studio, Adrian was recruited to join the team and he decided to accept the offer due to Riot Games' sincerity and positive culture. Adrian officially joined Riot Games Singapore in May 2020.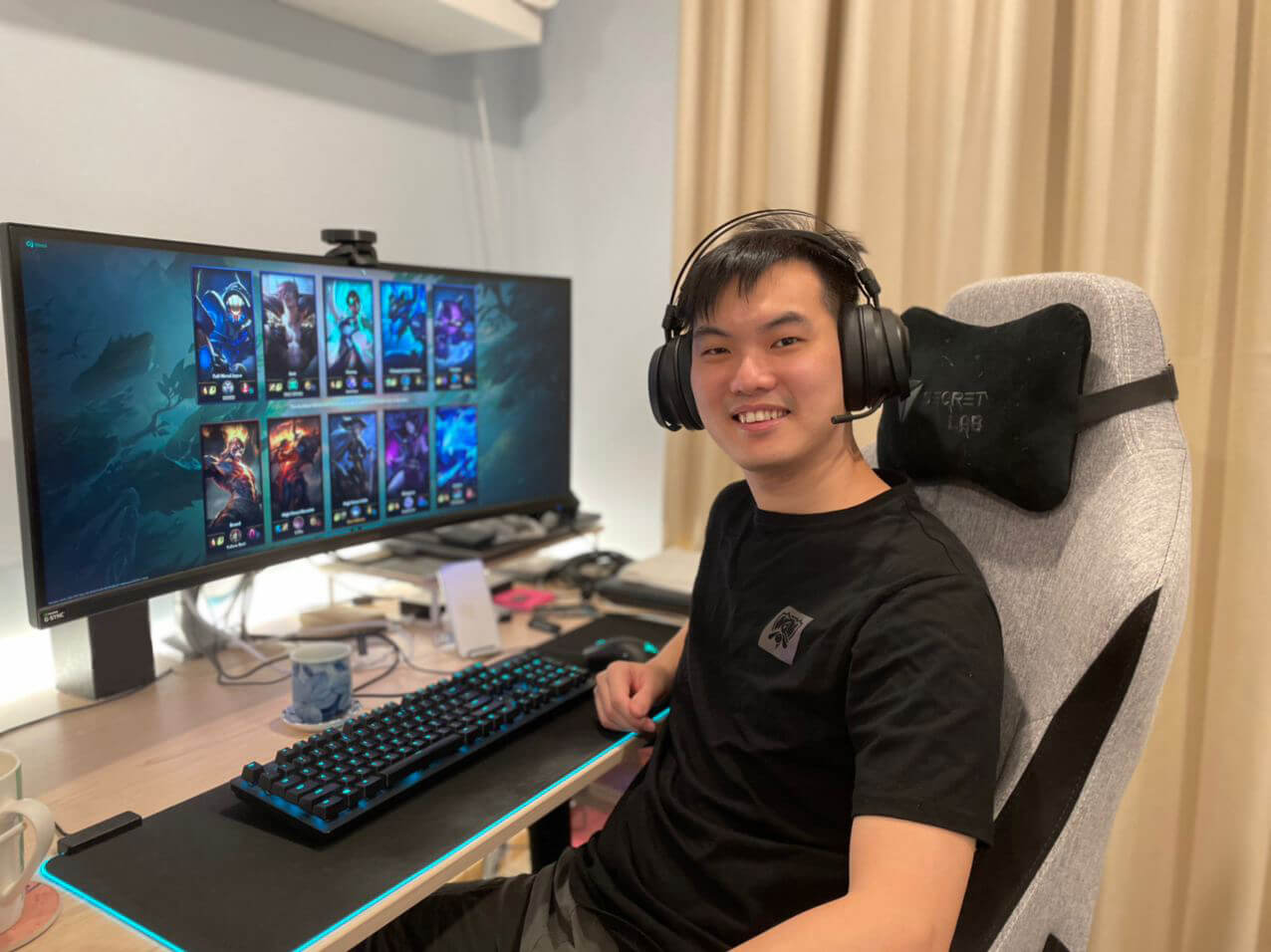 As part of his day-to-day job scope, Adrian works closely with artists, designers, producers, and fellow engineers to brainstorm, prototype, develop, and iterate features for Legends of Runeterra. In the short time since he joined Riot Games, his team has managed to push out multiple features that directly impact the player's quality of life. Adrian is heartened whenever he sees and hears feedback from players about how excited and happy they are with these features, but he's also fully aware of the expectations that come with this. "The high demand and pace at which we churn out improvements demands us to have excellence in our work. Any lapse in quality can directly impact millions of player experiences," he says.
Working in the field of game development also means that Adrian and Kenny spend a considerable amount of time playing their own games. Adrian explains that they do so in order to experience what their players feel and craft games that players can connect with. Kenny agrees, adding that it is also an important way for developers to understand the exact state of the games they are working on. "Whatever the players experience, we experience too," Kenny says. For two friends who love video games and anything computer-related, this hardly seems like work most of the time. In fact, it was this interest that first led both Adrian and Kenny to pursue game development as a career.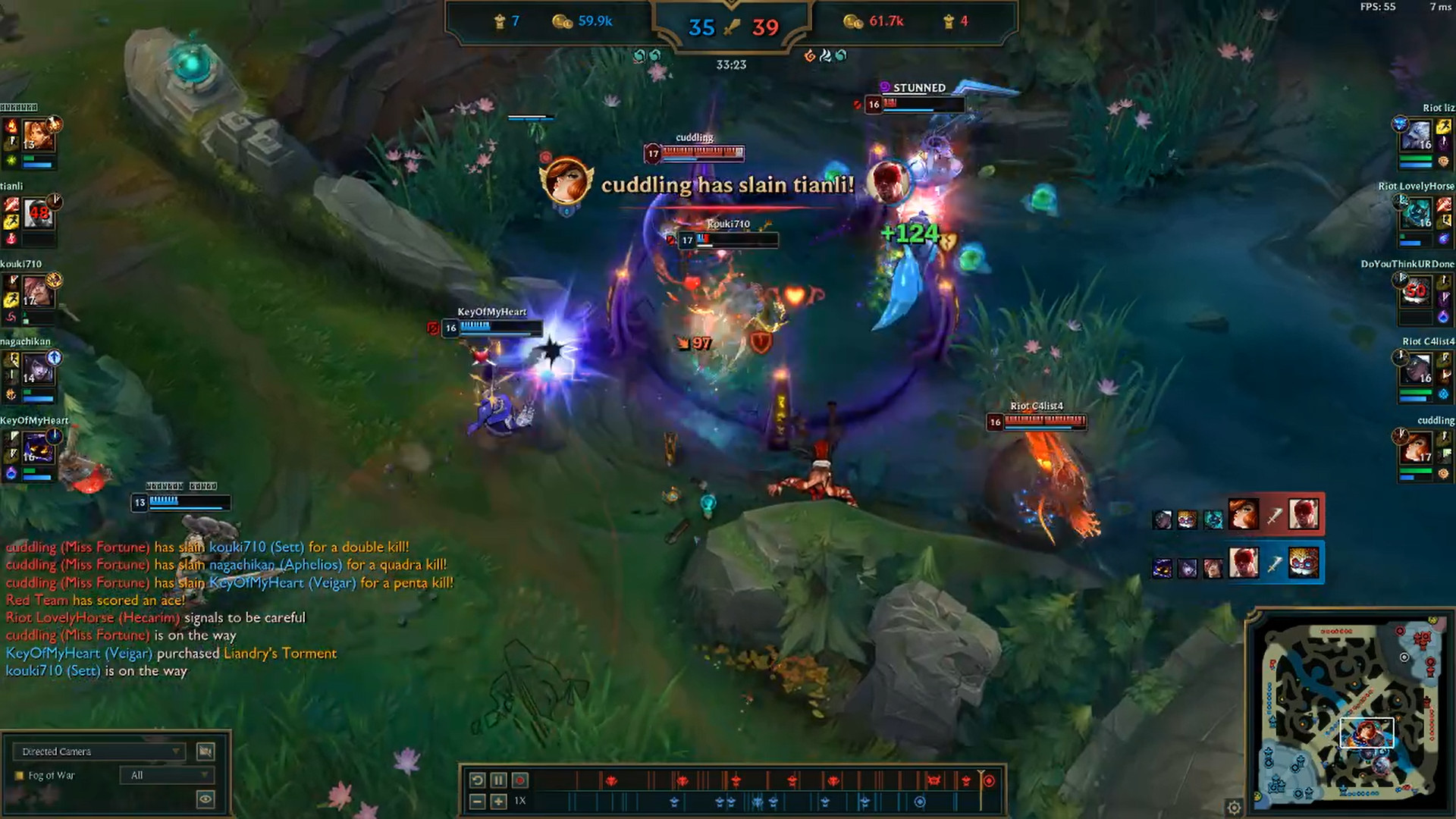 As a teenager, Adrian was part of his school's robotics club where he discovered his flair and liking for programming and software development. The stars aligned just after his 'O' level examinations, as Nanyang Polytechnic launched its first game development-related course, the Diploma in Digital Entertainment Technology (now renamed as Diploma in Game Development & Technology). "I managed to convince my parents that pursuing my passion was more important than enrolling in the 'tried-and-tested' junior college route, and subsequently began the most exciting step of my young life," Adrian says. "From then on, the rest is history."
For Kenny, his first taste of game development started off with creating maps or modifications (mods) for the games he was playing at that time. He was always excited to let people try out his mods and pursued it as a hobby. "At that time, it did not occur to me that game development was even a possible career path," Kenny says. He only discovered that such a profession was possible in his early teens, but his family was against the idea of him entering the video game industry. He put aside this ambition and enrolled in junior college after his 'O' level examinations. However, after spending a year in junior college, Kenny could not shake off the feeling that his affinity for making games was far greater than anything else he wanted to do. He then decided to drop out of junior college and brush up his skills in game development instead, starting with a Diploma in Game and Entertainment Technology (now renamed as Diploma in Game Design & Development) from Temasek Polytechnic and continuing with his degree at DigiPen (Singapore) after that.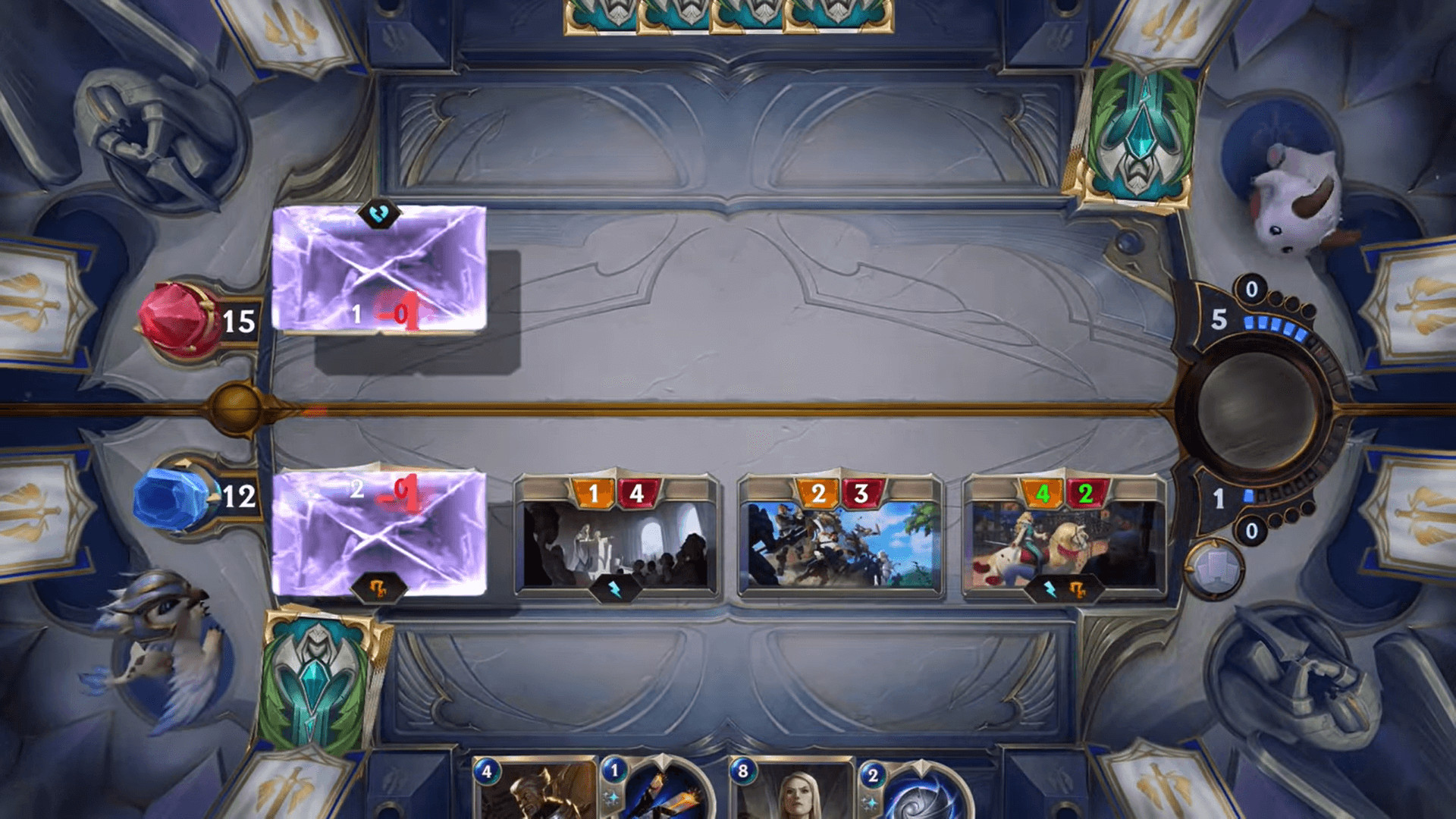 Since entering the game development industry, Adrian and Kenny have come a long way and are grateful to be doing what they love for a living. As Adrian puts it, "I'm not working — I'm having fun and getting paid for it." They both plan to stay in this field for as long as they can by contributing their expertise and working with fellow Rioters to push out new and innovative technologies that will take video games to the next level. Their best advice for anyone looking to enter the field? Hard skills are the most important currency when it comes to game development and design. "Take the work as seriously as you take play," Kenny says. "Ensure your skills are kept up to date, as the landscape is always shifting. In just one year, the biggest games may use different technologies or designs from current ones, and knowing how to adapt could potentially open new doors in the industry."