When Singapore Changi Airport launched a global contest to design its new Terminal 5 expansion, it received a range of creative concept submissions from prominent architecture and engineering firms around the world. With this, they were faced with a new challenge — how to visualize and evaluate those submissions in order to test their viability and, ultimately, select the very best?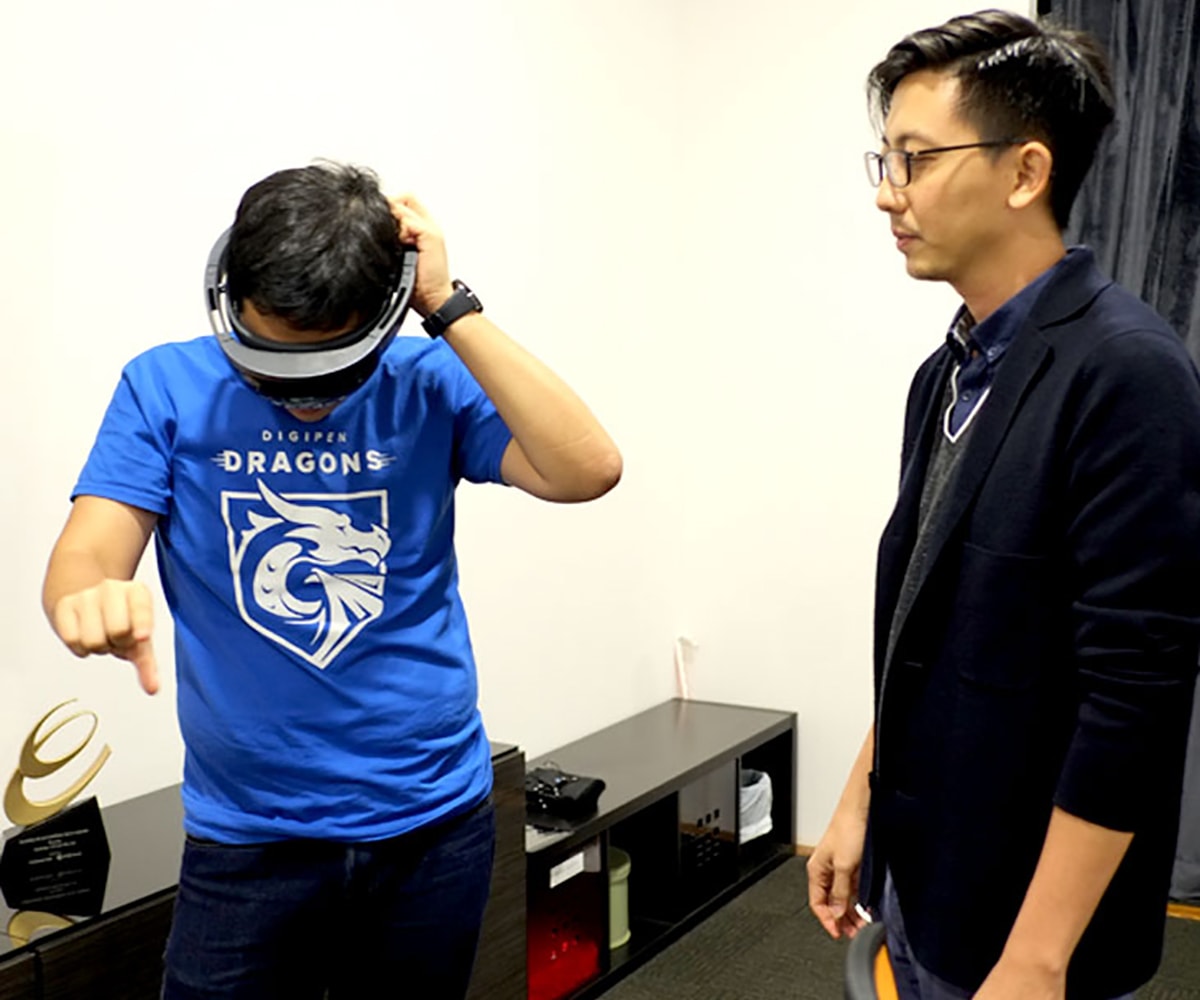 For help they turned to Aviation Virtual, a local Singapore company that works with clients to create virtual reality simulations and visualization solutions. It is also a company that recently hired a small group of SIT-DigiPen (Singapore) graduates, each of whom had a chance to work on the Terminal 5 project, among others.
Together, they helped visualize the architectural drawings using a Computer Automated Virtual Environment (CAVE) system, whereby an interactive virtual space is projected onto a five-walled or curved room, giving users a unique way to see and experience the proposed designs on a life-size scale. Using 3D simulation software, the graduates helped create the virtual environments that were projected into the CAVE system.
Through assigning these various projects, I've found the strengths in these DigiPen (Singapore) graduates. They can independently solve problems with minimal guidance. All I need to do is to just give some directions, and they can find the best solutions on their own. That's why we chose to hire them after the internship period was over."
The CAVE simulations are just one type of visualization solution Aviation Virtual is equipped to provide. The company itself was an early recipient of the Microsoft HoloLens and has partnered with a wide range of clients — including Dell, Panasonic, Singapore Ministry of Health, Urban Redevelopment Authority, and others.
Kwok Wei Jie, a 2016 graduate from the BFA in Digital Art and Animation program, was the first from DigiPen (Singapore) to join the Aviation Virtual team as a 3D artist. While he already had an interest in expanding his skills beyond the traditional animation industries, he says the work he has undertaken at his current job has far exceeded his expectations. Not only has he gained a new level of experience, but he also feels a sense of gratification from working on important projects like the Changi Airport example.
"I was trying to look for other means of sustaining myself," Wei Jie said. "I also like to model environments, and it was a good move in honing my skillsets from modeling something stylized to something more realistic."
Samuel Tan Zhi-Wei and Wong Zhi Ren, both 2016 graduates from the BA in Game Design program, joined Aviation Virtual as 3D application developers after completing internships with the company. They were both curious about the use of VR and wanted to have some first-hand experience in designing for the cutting-edge technology. Thanks to the work they did as interns, the Aviation Virtual team was eager to bring them on full-time.
"Everyone at Aviation Virtual is great to work with," said Samuel. "The company is young, the new technologies are exciting, and the people I work with are really skilled in what they're doing."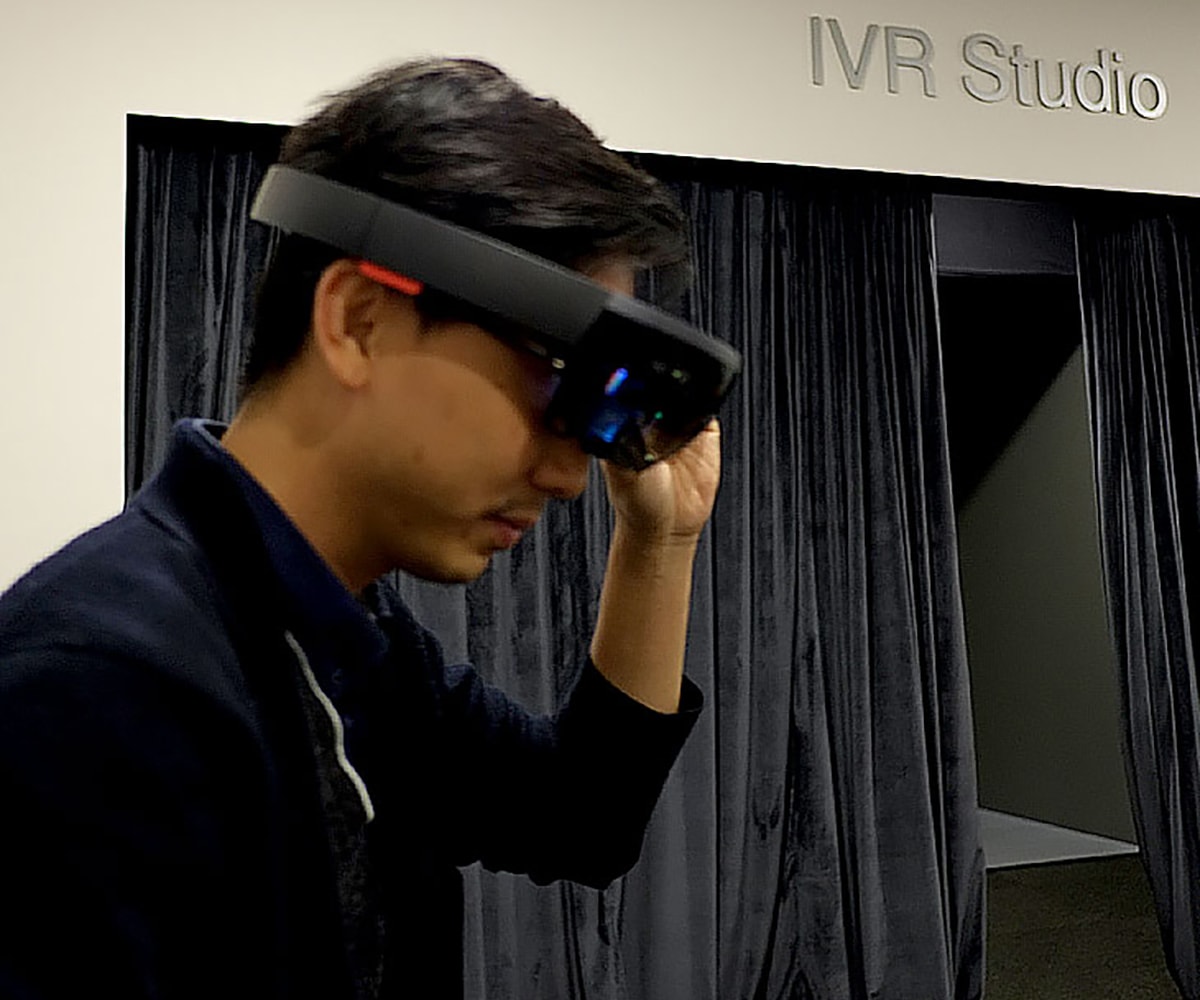 The two game design graduates also mentioned that their skillsets complement one another. With Samuel acting as the designer and Zhi Ren as the programmer, they typically divide their responsibilities to match their strengths and interests like they would in a project class at DigiPen (Singapore). It all makes for an enjoyable and collaborative working environment, which extends to the entire company. Having come to the job with experience creating pre-rendered art assets for animations, Wei Jie said he was less experienced at working with programs like Unity that deal in real-time 3D rendering. Fortunately, he received a lot of helpful assistance from his fellow DigiPen (Singapore) graduates and colleagues in learning how to use the Unity interface.
While the work they do shares some commonalities with the games industry, the graduates point out some unique perks and challenges of working at Aviation Virtual. On the plus side, the projects themselves tend to have more reasonable timeframes for delivery, although there are occasional projects that require quick turnaround. Due to the wide variety of clients and projects, however, some of the specific requests can be surprising and unusual.
"I worked on the Jewel project for Changi Airport, and I was tasked to plant a huge variety of plants according to the tree planting plan, and at the same time, optimize the project" said Samuel, referring to the airport's newly constructed shopping and leisure center. "Other than worrying about the polygon count in the project, I also had to show all the different species of trees within the shopping mall itself. It was challenging trying to balance the right look while trying to keep the framerate within a reasonable level due to the large amount of trees and shrubbery according to the layout plan."
As a result, he jokes, he now knows a lot more about trees than he would like to.
"It might sound funny," he said, "but there is a correct way of planting the trees and a wrong way of planting the trees."
The three graduates were initially placed under the supervision of Mr. Bon Teh. As the Technology Manager, he oversees the team's projects, involves himself in development work, and researches new and emerging technologies for future projects at Aviation Virtual. Having worked closely with the alumni, he can attest to the knowledge and skills they learned as a result of their DigiPen (Singapore) education.
"Through assigning these various projects, I've found the strengths in these DigiPen (Singapore) graduates," Bon said. "They can independently solve problems with minimal guidance. All I need to do is to just give some directions, and they can find the best solutions on their own. That's why we chose to hire them after the internship period was over."