The digital media scene is blooming globally, and if you've ever thought of pursuing a career overseas in order to gain more exposure, you're certainly not alone. Bachelor of Fine Arts in Digital Art and Animation (BFA) alumnus Max Chew can relate, as working in Japan was always his dream.
For anyone starting out in the game or animation industry, it's not hard to see why Japan is so attractive. It is home to some of the biggest game studios like Square Enix, Nintendo, and Konami, to name a few. Aspiring animators or artists will probably be familiar with big names like Studio Ghibli and Polygon Pictures.
For Max, he began his overseas career in July 2016 when he landed a job at a visual effects and animation studio in Japan. After about a year, he moved on to a VR, games, and animation company based in Tokyo.
Max was back on campus recently to share more about his experience of working in Japan. These were a few of his words of advice for those looking to follow a similar career path.
Plan Ahead
In Max's case, the road to Japan wasn't a straightforward one. Upon graduation, he worked in a variety of local production companies such as Tiny Island Productions, One Animation, and Lights and Shadows.
Max took on a number of roles such as animator, layout artist, and generalist and was constantly applying to companies in Japan while working in Singapore. It took Max three years to eventually get offered a job in Japan, so don't be discouraged if you don't get an offer straightaway.
"You must have a plan," Max says. "It's not the end if you don't get offered international employment immediately after graduation, but you must be aware that every career choice should bring you one step closer to your goal."
For starters, Max recommends asking yourself the following questions:
What is your chosen discipline? Employers generally want to hire someone with a specialty, and knowing your strengths gives you an added advantage over someone who has no focus.

What is your career goal? Do you already have a dream company in mind or a dream project that you want to work on? If there's a particular company that you're aiming for, find out if they hire foreigners, and look for employment in similar fields first to build up your resume.

How do you intend to get to Japan? There are a few ways to look for work in Japan. The most straightforward way is to be brought on as an international hire in your chosen discipline. But if that isn't working out you can always look at other alternatives like applying to be an English teacher there first, or you could travel to Japan for an extended period of time to study the Japanese language as a stepping stone into the country.
Once you have a plan, work on improving your skills in your chosen discipline. Employers around the globe are always looking for top talent, and you'll go far if your work stands out and speaks for itself. Play your strengths to your advantage in order to compensate for your weaknesses as well. For example, if you know you're technically not the best artist around but you're good at communicating, use your networking skills to reach out to industry folks and make an impression on potential employers — even as you keep working to improve your craft.
Learn the Language
While it's possible to get by in a foreign country without learning to speak the language, the limited communication certainly won't do you any favors. In fact, being cut off from the local language puts you at a huge disadvantage, and it can be challenging just trying to settle down. Imagine having to sign up for a mobile plan, open a bank account, and look for an apartment in Japanese. Your day-to-day life will be so much easier if you are at least conversant in the local tongue.
Communicating effectively in the workplace will also be tough, because you won't just be engaging in casual conversations. As a company employee, you will have to explain your design or programming ideas, give business presentations, and network with industry experts in a whole new language!
Learning the local language also opens up more opportunities if you want to change jobs in the future. Many Japanese companies do not post job listings in English, and not every organization has an in-house interpreter to act as the liaison between foreigners and locals.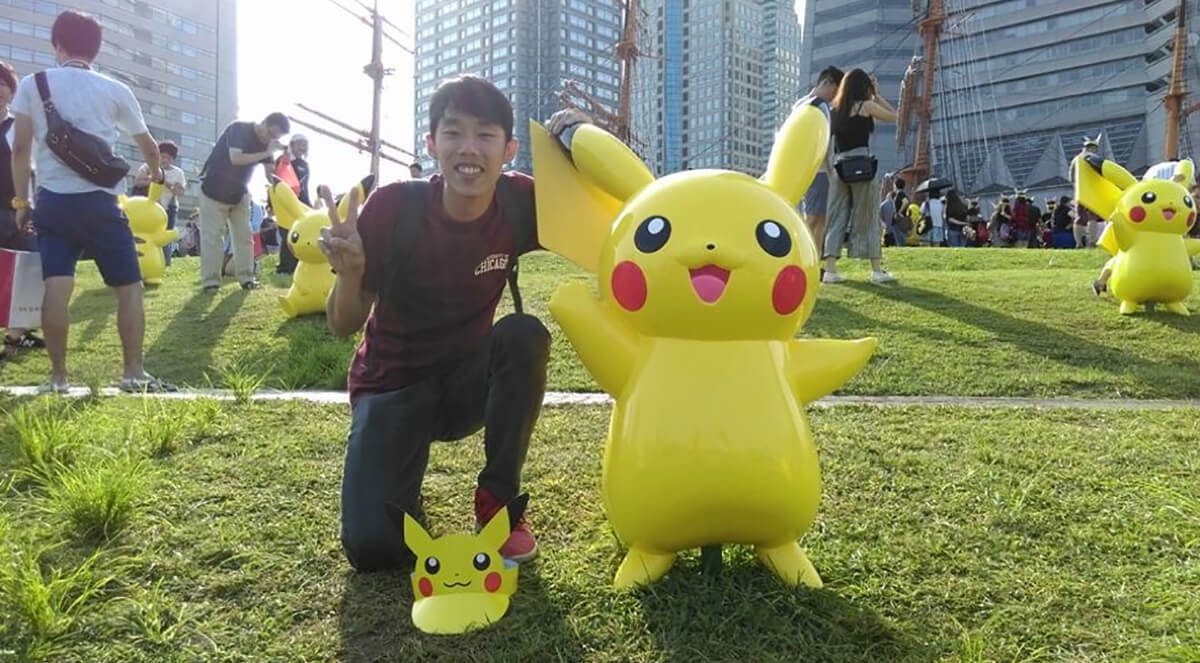 Living Overseas
When asked to describe life in Japan using one word, Max is quick to answer 'fun.' When you're in a new environment, he says, there are always beautiful places to explore, cool events to look forward to, and exciting activities to try. Every day can feel like an adventure. But while living overseas has its fair share of plus points, be prepared to encounter obstacles along the way.
Consider the current commitments you have before deciding if you can afford to move. Doing so can require huge personal sacrifices with potentially no financial or emotional payoff. Getting a job overseas doesn't guarantee a smooth-sailing career path either. Max counts himself lucky that he got to work on some IPs that he really liked, but he points out that it's also very possible for someone to go to Japan and get stuck doing work they don't actually enjoy. "However tough life is in Singapore, expect that life in Japan will be three times more difficult," Max says. "On top of working hard in your career, you'll have to budget to pay your bills and rent, take care of the household chores, endure lonely periods away from your loved ones, and learn to make friends all over again — in another language."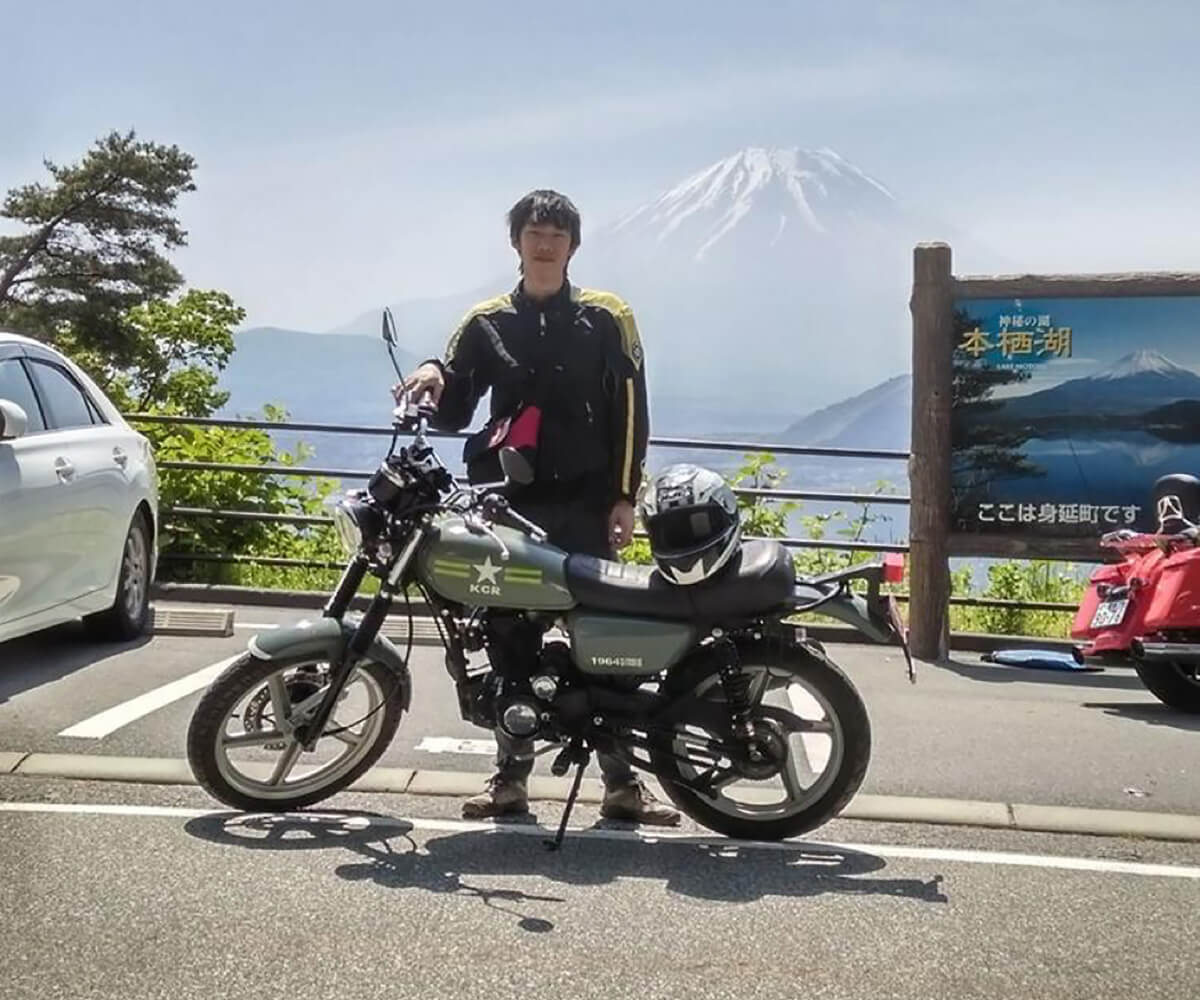 Another big misconception of working overseas is that doing so means you'll be drawing a comfortable expatriate's salary. In reality, earning a paycheck overseas doesn't mean you'll save more. The average starting salary for a fresh graduate at a game company in Japan is¥180,000 to ¥220,000 per month, and animation companies often offer less than that. In Japan, foreigners are also expected to pay taxes, which can quickly add up. After paying for national income tax, residence tax, health insurance, social insurance, and pension, expect to take home only roughly 80% of your pay. A majority of this take-home salary after taxes will then be spent on rent, utilities and other necessities like food and transport. "No matter how you slice it, you'll always be saving more money in Singapore compared to when you're working in Japan," Max says.
Next Steps
Still convinced that you'd like to pursue a career overseas? Do your homework and find out which companies are hiring internationally. For those looking to work in Japan, Max shares that the following companies are open to hiring foreigners: Polygon Pictures Inc., Toneplus Animation Studios, Square Enix, and Anima Inc., to name a few. You can also check out CareerCross, which is a job portal that provides information on bilingual jobs and roles available in Japan, and CGWorld if you're looking for a CG artist position.
In recent years, Japanese firms are also becoming more open to hiring foreigners in order to address the need for more talent. The country is at a stage where an aging population and falling birth rate means that the supply of graduates cannot fulfil the demand for skilled workers in the digital media and technology sectors. As such, it's a great time to firm up your game plan and improve your portfolio in order to apply for jobs there. With hard work and some luck, you could be well on your way to a new job in Japan!