The room is quiet and pensive as all eyes are glued to the screen. It's a Thursday afternoon and the classroom is full of students sitting silently as they watch an animated video of one mother's struggle with postpartum depression. The video was animated by the creative team at digital publisher Our Grandfather Story, which alumnus Farhan Jaffar is a part of. Farhan is back on campus to share more about his journey as an illustrator and visual storyteller. Postpartum depression is not a topic that undergraduate students in their early 20s normally pay attention to, yet the video somehow captivates them. This is the power of a good story and something that Farhan is passionate about.
Farhan graduated from DigiPen (Singapore)'s BFA in Digital Art and Animation program in 2018. Prior to that, he obtained a diploma (with merit) in digital media design from Nanyang Polytechnic. Art has always been a big part of Farhan's life, and he credits the illustrations in children's books for first sparking his interest in the field. During his early school-going years, Japanese animations and comics started gaining in popularity as well, which further fuelled his dreams of telling stories that would resonate with people. In particular, Farhan was fascinated by the way video games were able to directly engage their audience through narrative design and interactive storytelling. This prompted him to eventually pursue an education and career in the digital media sector.
Today, Farhan works as a creative at Our Grandfather Story, a digital publisher that focuses on uncovering timeless and often overlooked stories across Southeast Asia. He helps to conceptualize, illustrate, and script comic panels as part of his day-to-day tasks. As someone passionate about stories, this is a perfect fit for him, and he is thankful for the opportunity, though the road to get to where he is has not been a linear one. "My career journey is not as straightforward as most students envision, where they join a set role and company upon graduation. Instead, I forged my own path based on my personal interests and whether the opportunities that came along would help me grow," Farhan says.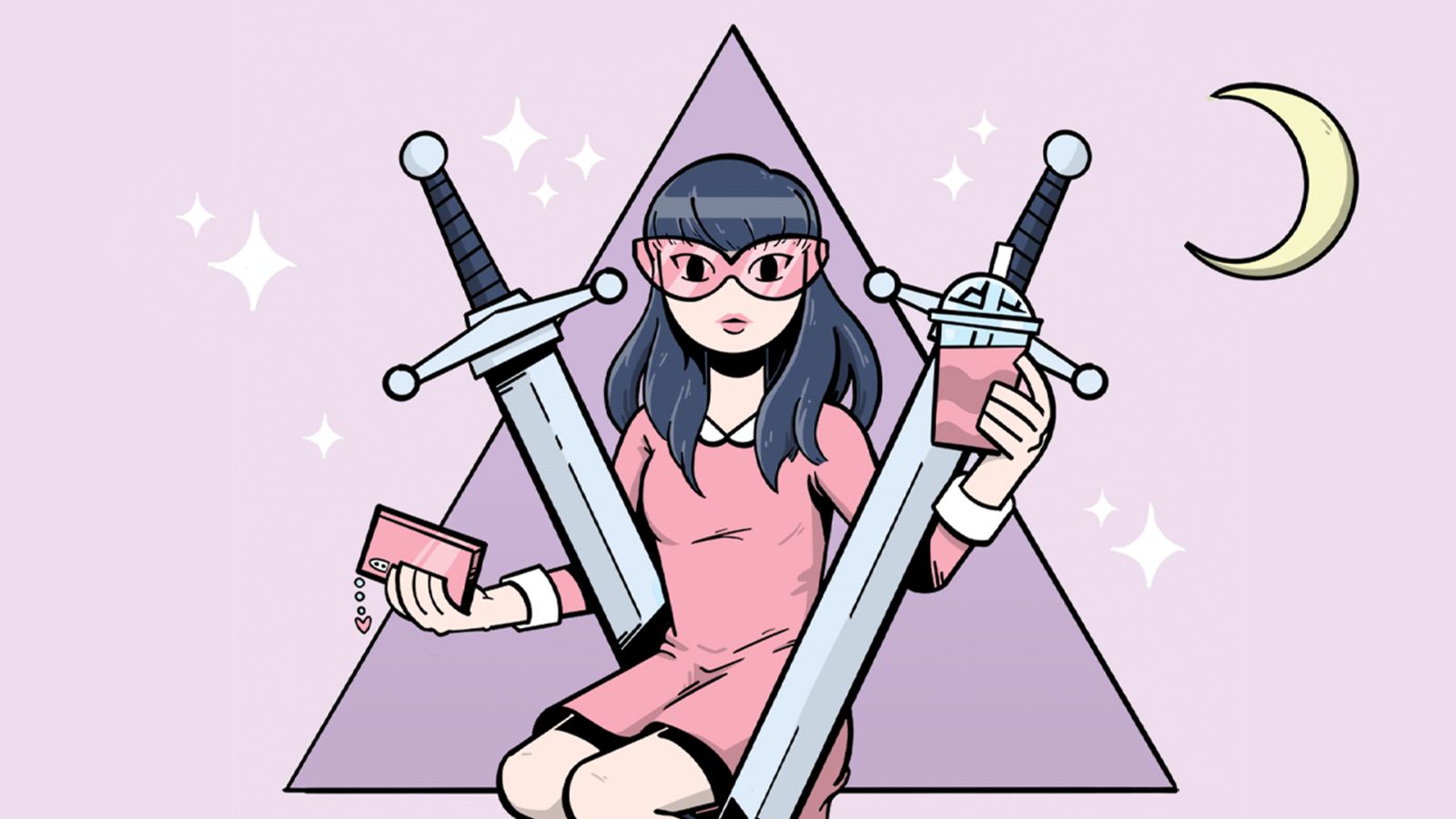 When Farhan first entered the working world, he took the path less travelled and chose to be a self-employed artist. He was already taking on freelance digital illustration projects in his final year of university, and this helped to organically expand his network and client base. Around this time, Farhan also secured an internship as a game artist at Redeye Studio. His experience there further cemented his passion for visual storytelling while igniting a desire within him to be able to convey his own stories to the public. After some consideration, Farhan decided to turn down an offer for a full-time role in the company. Instead, he continued working on his freelance gigs as a way to have more creative freedom.
In June 2019, Farhan joined an advertising firm for a brief stint as a way to explore motion graphics animations for social media platforms. He was also keen to learn more about the production processes in advertising, which he felt would give him an advantage in developing his personal brand. Though Farhan only stayed at the firm for a couple of months, it was a still a good learning experience for him, as it gave him a clearer understanding of his limits and boundaries as a creative professional.
Farhan decided to go back to the world of freelancing at the end of 2019. Only this time, the COVID-19 pandemic hit shortly after. "That period was especially hard for me, as all my projects were cancelled due to the various lockdowns and restrictions," Farhan shared. He stayed on the lookout for other opportunities and thankfully came across a job posting for Our Grandfather Story. He was already a fan of their content and loved their approach to storytelling, so it was a no-brainer for him to apply. He was given the chance to join the company as a contract employee and eventually converted to a full-time illustrator with the team. "The decision to accept this offer was not difficult given my own love for stories, but the added knowledge that I would be working on comics sealed the deal since I've had a strong preference for sequential art and visual storytelling since my time as a student," Farhan says.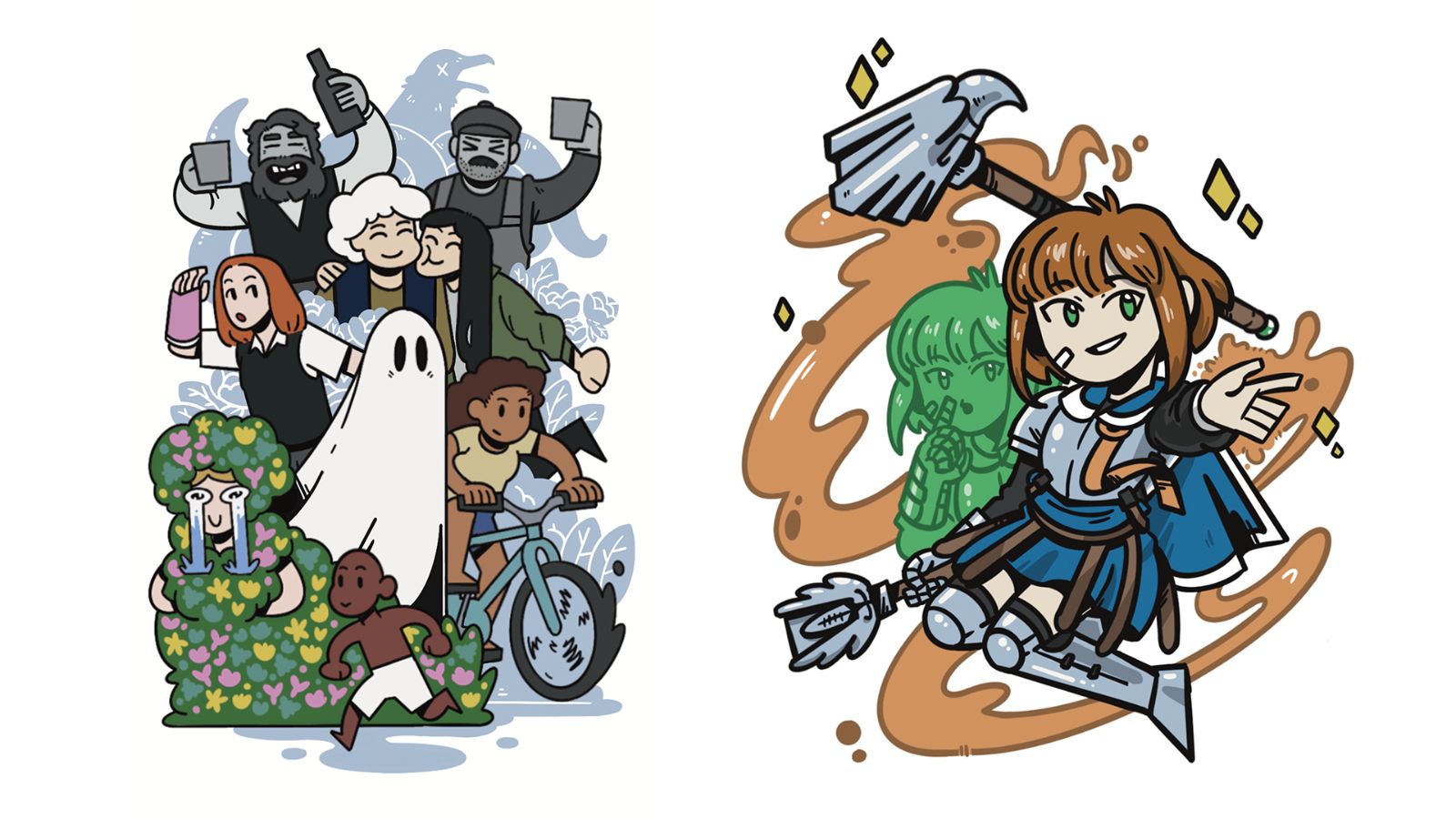 Farhan explains that visual storytelling is essentially using images to help convey a narrative message or ideas to an audience. "A common misconception that many people have is that visual storytelling is limited to entertainment and within galleries, but it exists almost everywhere you look — from the covers of books, to the patterns on clothing, and even in the packaging of items you see in stores," Farhan says.
When asked for his advice for aspiring artists, Farhan is quick to point out the importance of practice. He also encourages fellow artists to explore various sources of inspiration and to stay curious, since the world is a treasure trove of visual information. Personally, Farhan draws the most inspiration from the people around him. "I get my creative spark from the topics we discuss, to the energy they bring to the group, or even how they make me feel," he shares. Occasionally, he will also take reference from pop culture and simply draw whatever's trending.
Ultimately though, Farhan says the most important thing for an artist is to share their work. After all, good stories help bridge the divide between one person and the next, and because of that, they should never be hidden. "Stories make us fall in love with characters, care about the outcomes of events, and connect with one another. Without stories, we will not be able to understand different perspectives, remember our past, or even convey our love in words," Farhan says. And that, he adds, is the true power of a good story.