As the Department Chair of Fine Arts and Animation in DigiPen Institute of Technology Singapore, Calvin Tan loves seeing his students find success and fulfillment in their professional careers. And while he works hard to ensure that all classes in the BFA in Digital Art and Animation (BFA) program are serving the needs of those students, he also encourages them to look beyond the classroom for guidance.
As one piece of advice for those who are following their passion in the industry, Calvin encourages his students to pick up self-help author Cal Newport's book, So Good They Can't Ignore You: Why Skills Trump Passion in the Quest for Work You Love. In it, the author advocates that one should adopt the craftsman mindset, which is to attain mastery in a valuable skill in order to develop a compelling career.
"The value of the skill is dependent on the market that it serves. Cal Newport coins two market types: 'winner takes all' and the 'auction market.' I would recommend [my students to] develop a variety of skills to serve the auction market whereby it will increase their chances of employability. Most of our graduates who are gainfully employed and leading happy lives have embraced their strengths and weaknesses and positioned themselves in the correct market type," Calvin explained.
Calvin himself is no stranger to working for passion, and through that passion, he's also found success in one particular niche market. The father of two children has been modeling historical-scale figurines since he was a teenager, and some of his creations have won top awards in international competitions. In 2001, he entered the teaching profession as a full-time lecturer in Nanyang Polytechnic where he taught foundational drawing. A few years later, he switched to an adjunct position in order to pursue his lifelong passion of handcrafting military miniatures for scale model companies and collectors.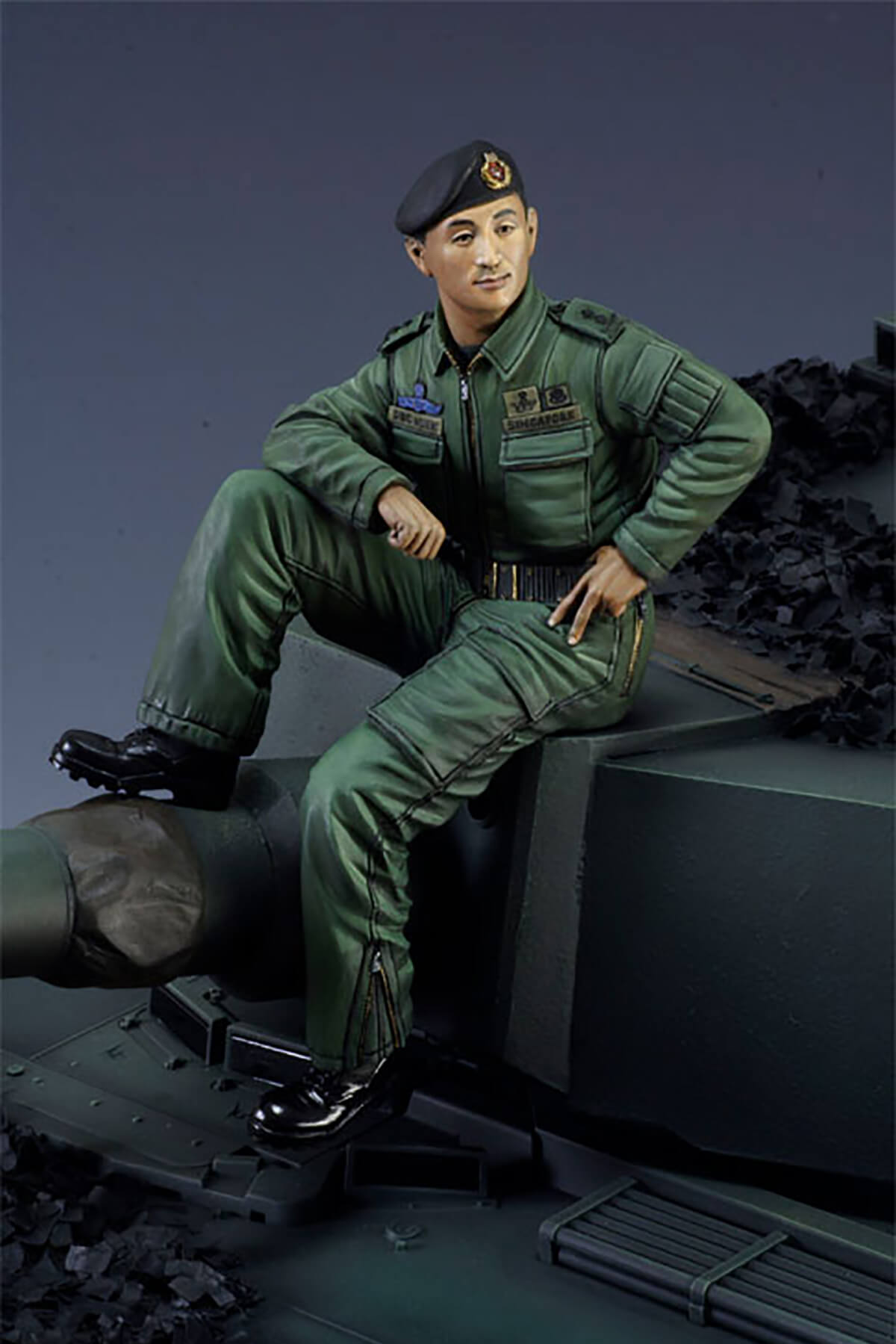 It proved to be a good decision to spend more time working on what he loves to do. In 2007, he was commissioned by the Singapore Armed Forces to craft a scale miniature portrait of then outgoing Chief of Army Major-General Desmond Kuek and a three-figure display to commemorate three generations of army national service men (1967 to 2007) for the Singapore Army Museum.
With his wealth of teaching experience in tertiary institutions, Calvin joined DigiPen (Singapore) in 2009 to teach foundational drawing, human and animal anatomy, and clay maquette modeling.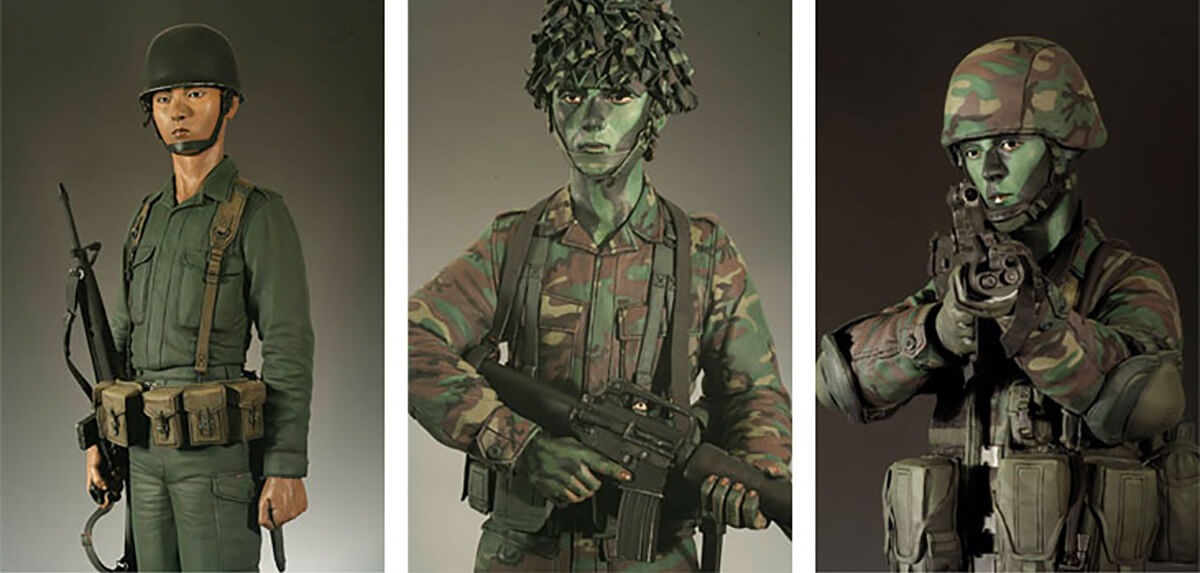 "It was an exciting opportunity for me as I came to realize that DigiPen (Singapore) is more than just a community of learners but a learning community. Everyone I know in the faculty is aligned towards learning in pursuit of excellence — be it teaching or subject matter — and that personal growth is ploughed back into providing a higher quality of instruction," Calvin said. This spirit of continuous learning, he said, fosters trust and camaraderie amongst DigiPen faculty members and allows collaborative work to happen.
"The pedagogy is robust, but most importantly, its heart is placed first and foremost on our students' best interests," he said.
Indeed, his students' best interests are at the top of Calvin's mind. As a department chair, he is responsible for the outcomes of the BFA program and has to constantly evaluate and refine the education syllabus and content to keep up with the needs of the industry. That alone can be a lot of work, but what keeps him really busy are the day-to-day matters of meeting students' learning needs. "I work together with the management, faculty, and staff to ensure that we yield optimum outcomes," Calvin said.
What is the biggest takeaway he wants his BFA students to have? It goes back to the career advice of Cal Newport.
"Build career capital," he maintained. "Cal Newport defines career capital as skills that are both rare and valuable and can be used as leverage in defining your career. There is a good article on Forbes that highlights seven steps to develop this attribute."