This month, DigiPen (Singapore) is proud to celebrate its 10th anniversary. In commemoration of this important marker, here's a look back at some of our milestones and highlights over the years.
2008
DigiPen (Singapore) is born! DigiPen (Singapore) is established following the Singapore Economic Development Board (EDB)'s invitation to open DigiPen Institute of Technology's first international campus here. The campus is set up as part of Singapore's push to grow and develop the digital media and entertainment industries locally.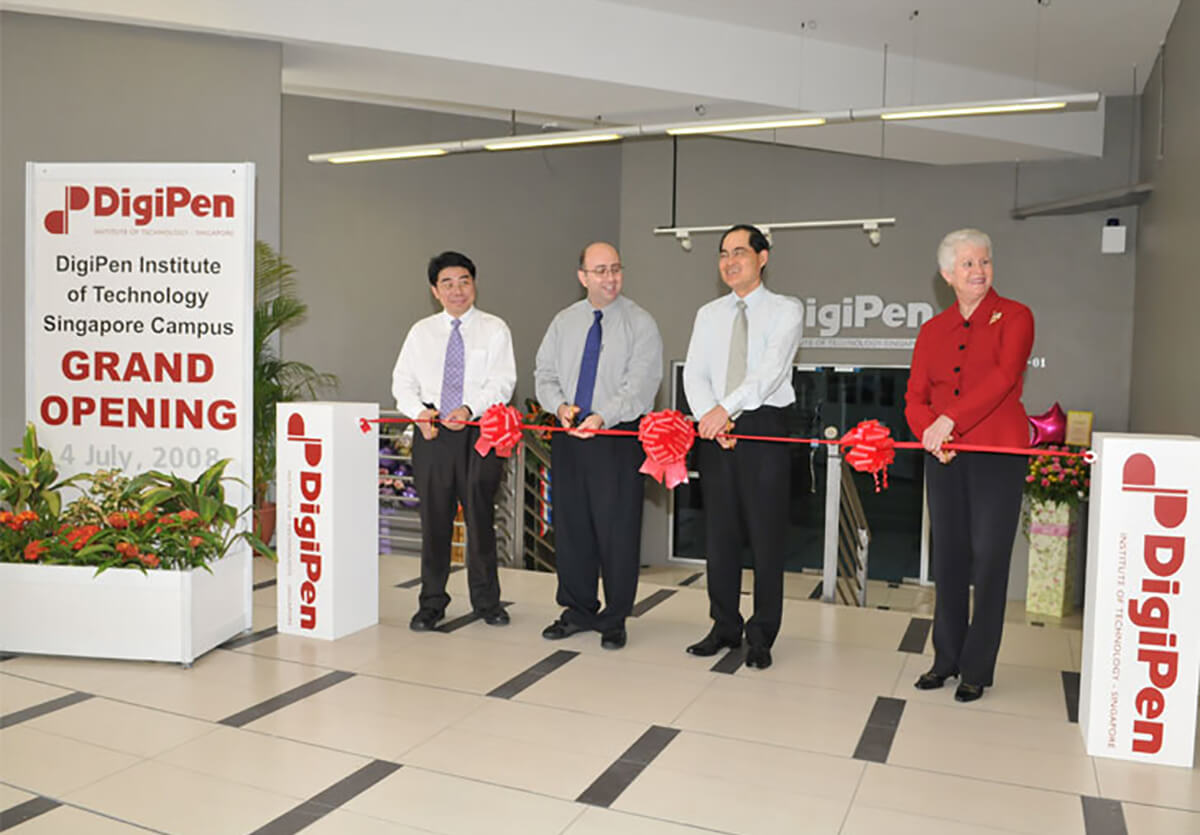 2009
The first Continuing Education program launches as the WSQ DigiPen®-Ubisoft® Campus Programme, a unique collaboration between DigiPen Institute of Technology Singapore, Ubisoft Singapore, and the Singapore Workforce Development Agency (now separated into Workforce Singapore and SkillsFuture Singapore). The program was a workforce development scheme aimed at training professionals, managers, executives, and technicians (PMETs) to meet the growing need for more talent in the interactive digital media sector. Trainees in the program underwent classroom-style teaching and also gained hands-on production exposure to ensure that they were industry-ready upon completion. A major success, 100% of Singaporeans and permanent residents went on to secure permanent employment in top game development companies upon graduation from the program.
2010
Our partnership with Singapore Institute of Technology (SIT) begins. DigiPen (Singapore) officially becomes one of SIT's Overseas University partners.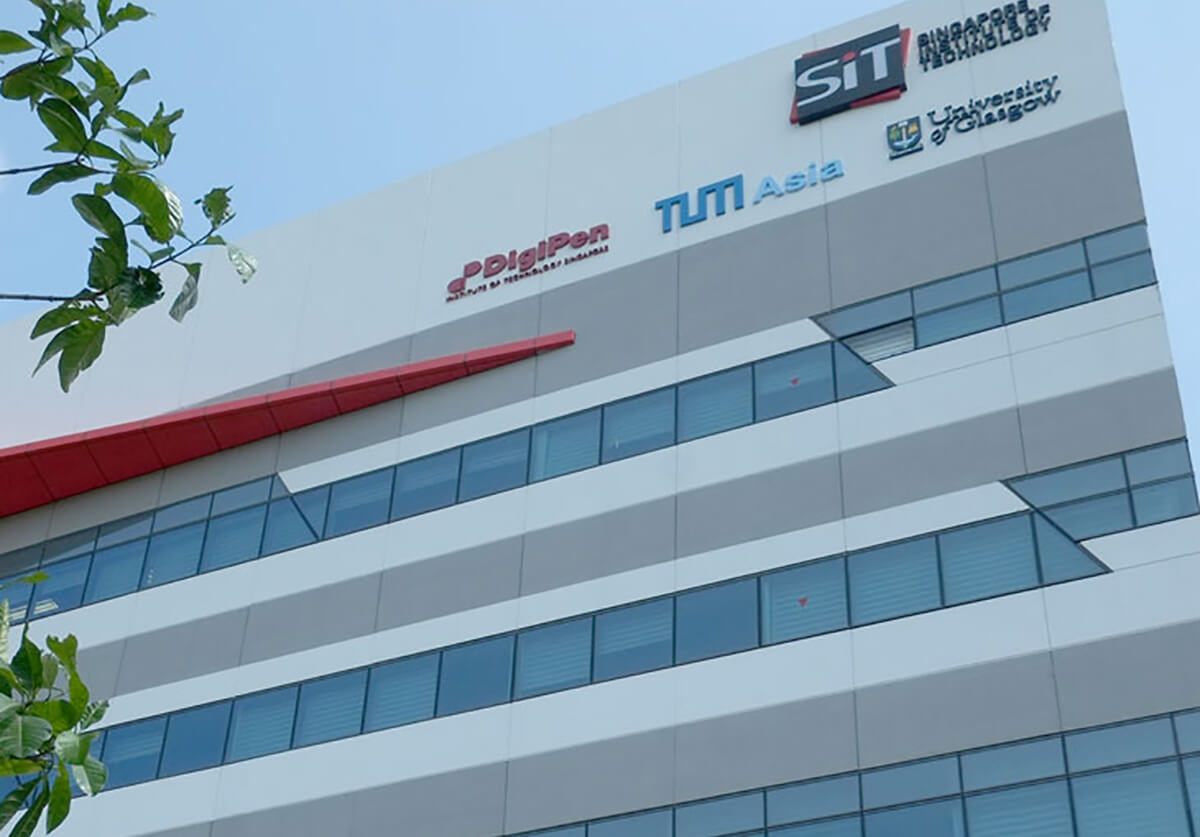 2011
DigiPen (Singapore) is granted accreditation by the Accrediting Commission of Career Schools and Colleges (ACCSC), an accrediting body designated by the United States Department of Education.
2012
DigiPen (Singapore) graduates its first class of students. The 12 graduates, who enrolled in the BFA in Production Animation program (now the BFA in Digital Art and Animation) in September 2008, complete their studies in May 2012.
2013
Our first career fair is held with 35 companies in attendance. Career fair is a chance for graduating DigiPen (Singapore) students to showcase their projects to industry recruiters. DigiPen (Singapore) career fairs are different from traditional career fairs where companies set up booths to speak to prospective hires. Instead, our students set up their own booths to display their projects, reels, and portfolios to hiring managers and visiting industry experts.
2014
DigiPen (Singapore) and SIT agree to offer a new joint degree program, the Bachelor of Engineering with Honours in Systems Engineering (ElectroMechanical Systems), also known as SEEMS, for the Academic Year 2015. The SEEMS program focuses on equipping students with skills to develop complex systems by integrating various engineering disciplines such as mechanical, electrical, and computer engineering.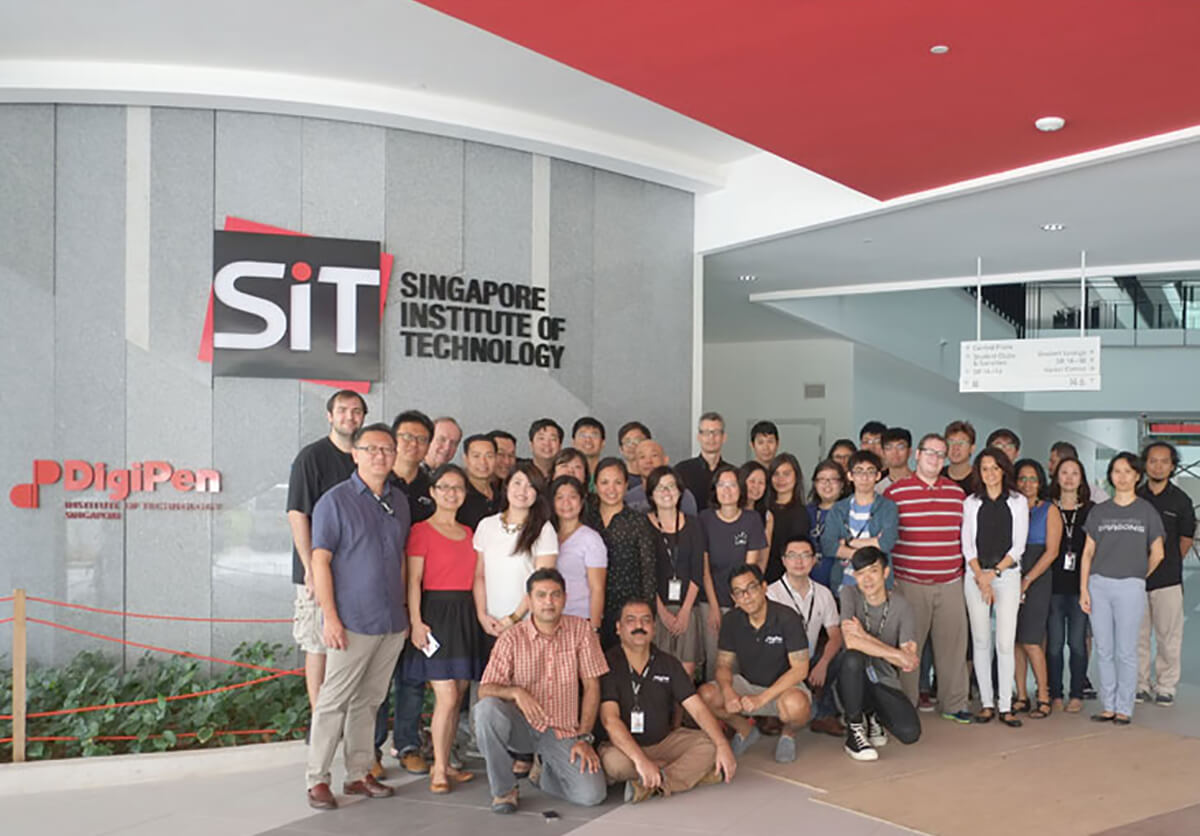 2015
This is a busy year for DigiPen (Singapore) as we move into our new home at SIT@SP Building and bid our former campus goodbye. 2015 is also when DigiPen Game Studios (DGS), the publishing and industry-development arm of DigiPen (Singapore), is established with the support of the Infocomm Media Development Authority of Singapore (IMDA) and Nintendo. DGS works directly with third-party and independent developers to create, publish, and distribute original game titles to a global audience.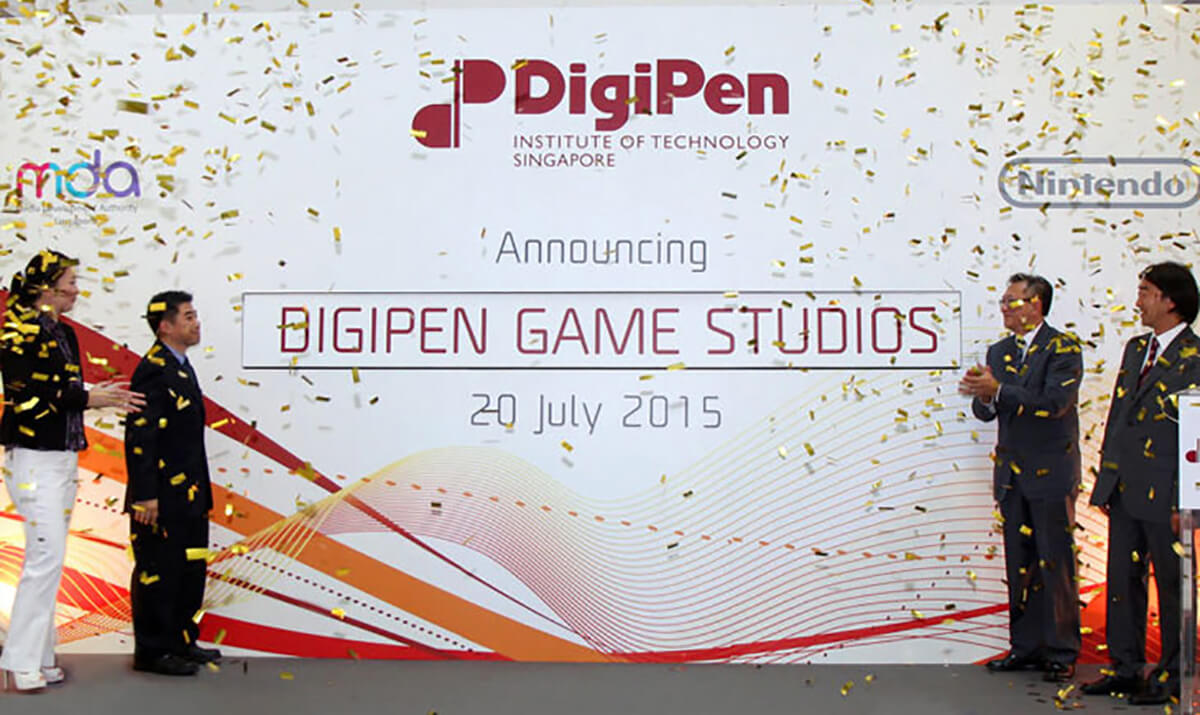 The inaugural DigiPen Game Conference also kicks off, and guests get to enjoy industry networking, hands-on demonstration sessions, and talks by experts from Nintendo and DigiPen. DGS also officially kicks off its round of developer proposals by inviting indie game studios to develop games for the Nintendo 3DS.
This is also the first year that SIT takes part in the annual Graduate Employment Survey (GES) conducted by the Ministry of Education. The results show that DigiPen (Singapore) graduates are in high demand as they enjoy almost 100% overall employment rates.
2016
DGS announces its new collaboration with Ubisoft Singapore to advance the PC game industry in Singapore by providing mentorship and guidance to indie developers. The initiative also aims to give these third-party developers an opportunity to have their works evaluated by industry veterans and considered for publication on Ubisoft's digital distribution service, Uplay®.
2017
This year marks a game industry milestone with the launch of the Nintendo Switch™ console. DGS holds the second DigiPen Game Conference which has a focus on Nintendo Switch and launches its second call for development proposals for all Nintendo platforms and PC. Through the conference, local indie developers are also able to gain first-hand knowledge and information from technical and business representatives from Nintendo. This helps Singapore developers stay relevant and competitive within the global game industry.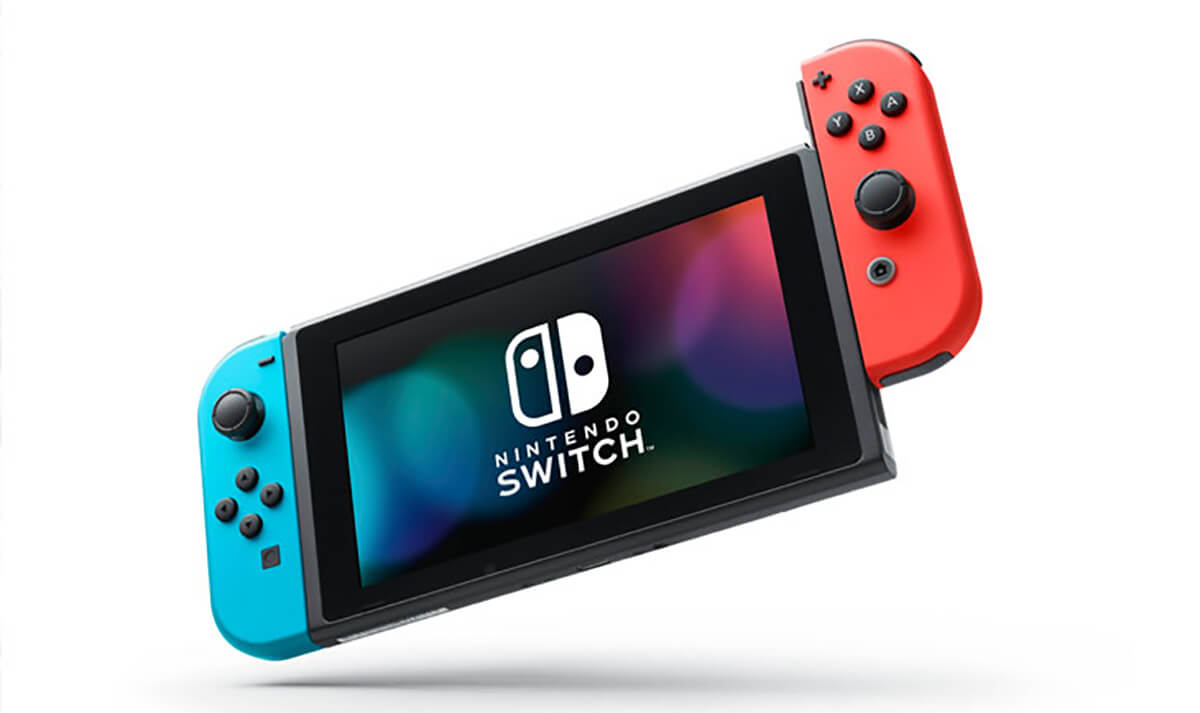 Eight developers announced their intentions to develop games for Nintendo Switch. DGS works with indie studio Zengami to help publish their inaugural Nintendo Switch title, TurtlePop: Journey to Freedom.
2018
Today, DigiPen (Singapore) alumni are thriving in various industries, from game companies to financial institutions. Graduates from our Singapore campus are employed in over 100 companies globally and continue to remain highly sought after in their respective fields.
We also launch the Attach-and-Train (AnT) Program for Artificial Intelligence (AI) Software Developers this year. The program aims to address the growing need for AI talent by reskilling Singapore's PMETs to become AI experts and technology leaders.
Beyond our degree programs, DigiPen (Singapore) plays an active role in shaping the industry through its many collaborations with companies like Ubisoft Singapore, Nintendo, ST Engineering Electronics, Autodesk Asia, and Acronis, to name a few. Our expertise has helped many companies prepare for the transition towards a more digital future through solutions development and training.
As Singapore's robust digital economy grows, DigiPen (Singapore) will continue educating and training talent for the workforce. We're thankful for the support we've received from our industry partners, and we're excited for what's to come in the next decade!