As society becomes increasingly digital and more transactions are conducted online, the need for effective cybersecurity and data protection is paramount. According to recent findings from the Cyber Security Agency of Singapore's (CSA) latest Cybersecurity Awareness Survey, almost four in 10 people were victims of a least one cybersecurity-related incident locally last year. In order to equip more professionals with the tools and knowledge to implement data protection technologies, DigiPen (Singapore) launched the Attach-and-Train (AnT) Programme for Cybersecurity Software Developer in partnership with Workforce Singapore (WSG) in 2019.
Under the AnT Programme for Cybersecurity Software Developer, trainees undergo a full-time, nine-month program which comprises six months of classroom learning and three months of on-the-job training at a partnering company that they are attached to. The three partnering companies in the inaugural run of the program were Acronis, Continental Automotive Singapore, and MSI Global. The trainees completed the program in May 2020.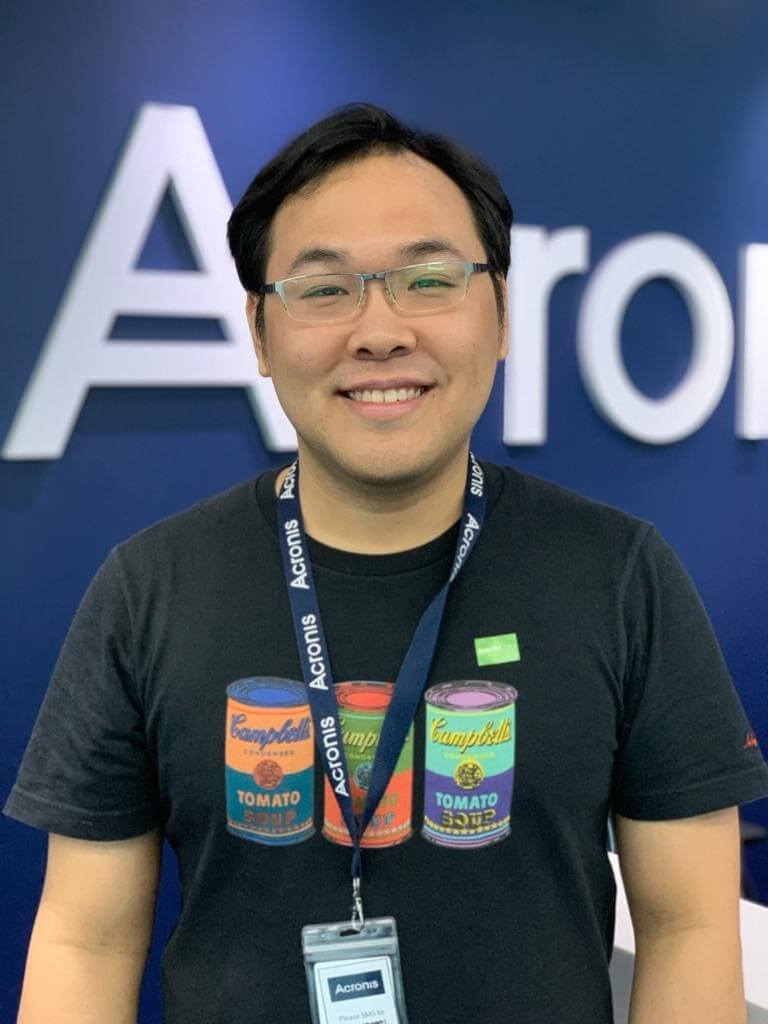 Ho Shuyuan and Larry Leow were amongst the trainees. Prior to joining the program, Shuyuan graduated from the National University of Singapore with a bachelor's degree in engineering and was working as a process integration engineer at a semiconductor company. After spending a year-and-a-half in the role, Shuyuan started re-evaluating his career plans, and wanted to explore other prospects in a different field. He left the semiconductor industry in late 2017 and decided to take a break for a few months. During this time, Shuyuan started exploring alternative career paths.
After weighing his options, Shuyuan decided to broaden his prospects by exploring opportunities in the booming information and communications technology (ICT) sector. Shuyuan had experience with computer science modules during his undergraduate days and was already familiar with the C programming language. After his friends told him about DigiPen (Singapore)'s AnT Programme for Cybersecurity Software Developer, Shuyuan was eager to make a career switch and signed up for the program.
In Larry's case, he had been retrenched from his position as a customer success manager at a blockchain company at the end of 2018. Instead of being disheartened, Larry chose to see it as an opportunity to further his skills. Since he had experience as a software developer, he decided to venture into cybersecurity. He soon found out about the AnT Programme for Cybersecurity Software Developer online. Larry went into the course knowing what to expect, as he had previously joined the Professional Conversion Programme in Games Development by the then-Workforce Development Agency, DigiPen (Singapore), and Ubisoft Singapore back in 2009. His biggest struggle was in juggling the heavy load of coursework with the needs of his family, but he was able to overcome this by setting clear boundaries and being flexible when needed.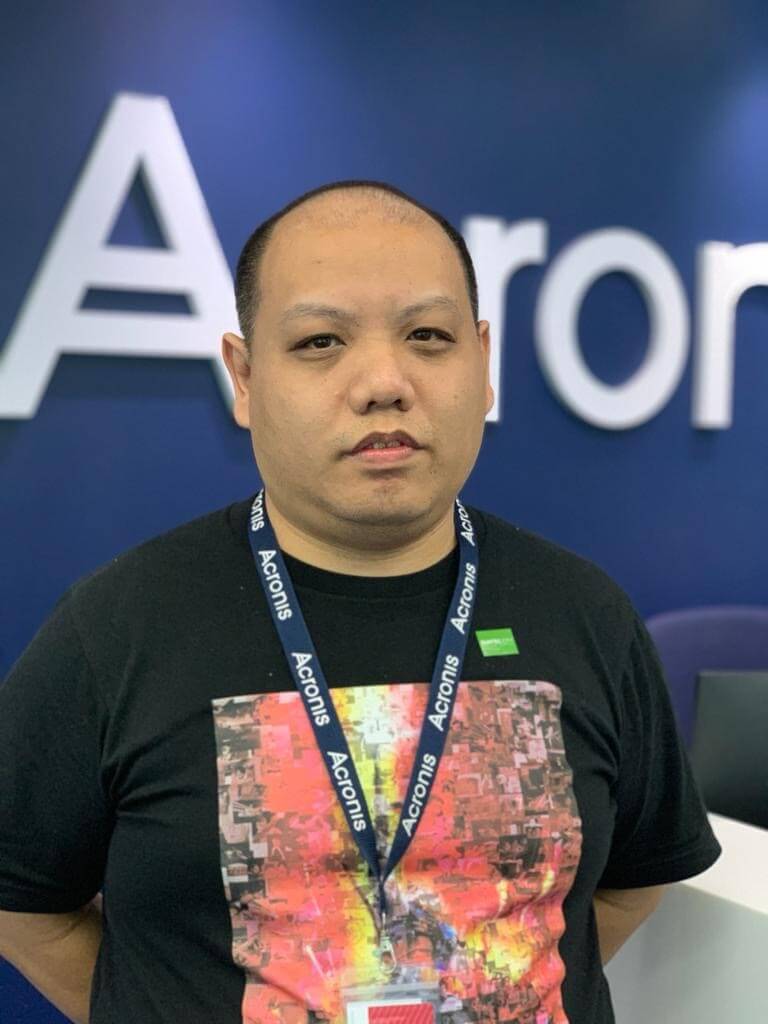 Under the AnT Programme, Shuyuan and Larry picked up programming languages such as C++, Python, Go, and x86 Assembly. After the six months of classroom learning, both of them applied their training in a real work environment, completing three months of on-the-job training at Acronis' headquarters in Singapore. Upon completion of the program, Shuyuan converted to a full-time junior QA engineer at Acronis, where he tests, troubleshoots, and helps to improve the testing framework. Larry converted into a full-time junior developer (cybersecurity engines) position and thereafter moved on to a junior QA engineer role, similar to Shuyuan's.
"Acronis received $250 million in our latest round of investment. We have aggressive growth plans globally to double our engineering team size in the next three years. With constant competition for skilled developers locally, Acronis took part in the AnT Programme — to find and develop promising candidates from the Singapore ICT industry today. Having witnessed the effort put in by our trainees, as well as their progress during the nine-month program, we are thrilled to welcome Shuyuan and Larry to the Acronis family." says Vladimir Zatsepin, Head of Singapore R&D at Acronis.
Both graduates are grateful for the opportunities they've had at Acronis and look forward to constantly upskilling and improving their technical abilities in this field.