DigiPen Game Studios (DGS) and Ubisoft Singapore have announced a collaboration dedicated to video game development and publishing for the PC platform.
DGS, a division of DigiPen Institute of Technology Singapore, was established in 2015 with the support of the Media Development Authority (MDA) of Singapore. DGS aims to advance the game industry as an industry developer and a publisher.
In 2015, DGS began collaborating with Nintendo to bring locally made games onto the Nintendo 3DS™ platform. This year, in conjunction with Ubisoft Singapore, DGS is moving forward to work with developers on bringing new titles to the PC platform.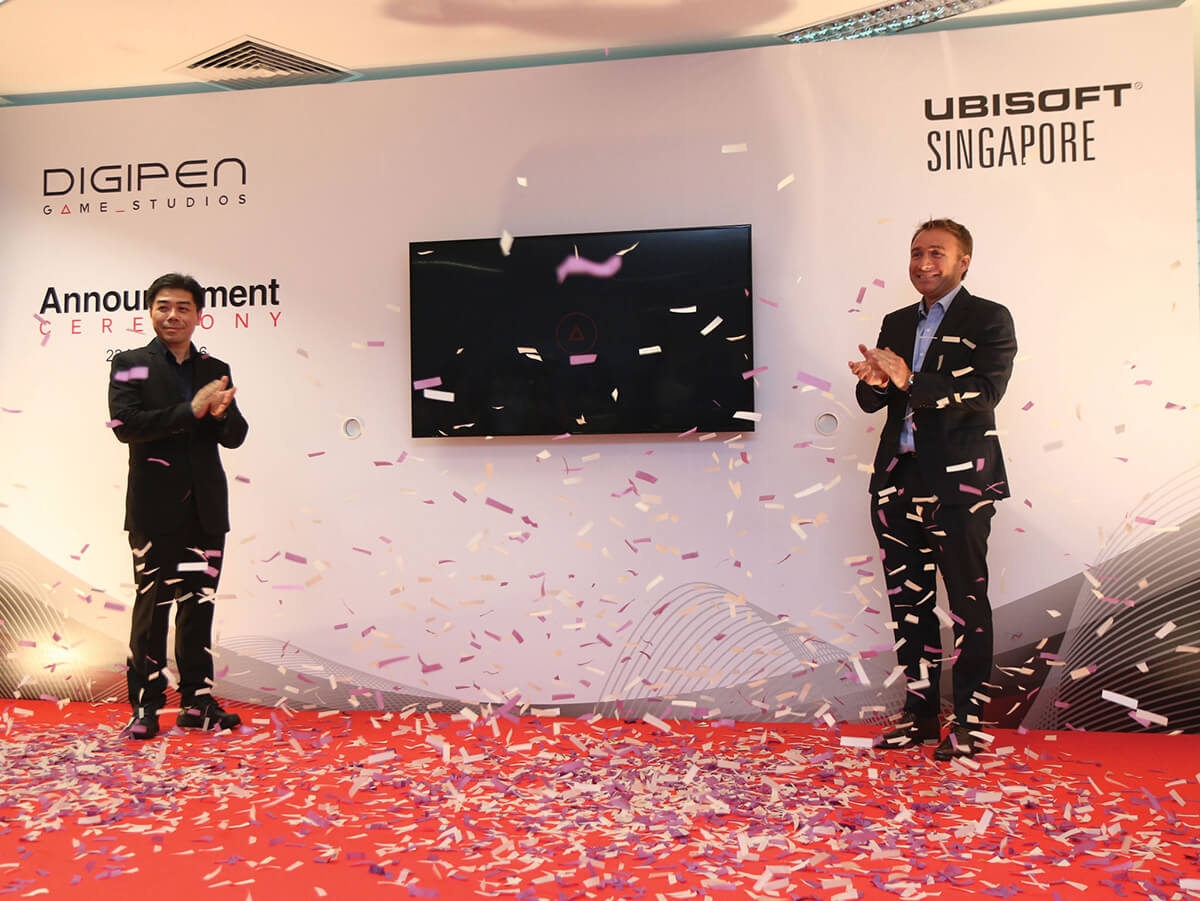 Ubisoft is a leading global video game developer and publisher, with more than 30 studios on six continents, and more than 9,000 talented team members. The Ubisoft Singapore studio opened its doors in 2008 and has grown to be the biggest video game developer in the region. Ubisoft has a solid track record of developing best-selling AAA games, such as Tom Clancy's The Division, Assassin's Creed, Far Cry, Tom Clancy's Ghost Recon, Just Dance, Tom Clancy's Rainbow Six, Prince of Persia, Rayman, and Tom Clancy's Splinter Cell.
The collaboration aims to provide third-party developers with mentorship, guidance, and business and technical support in developing video games.
"We are very excited to work with Ubisoft on this new front," says Mr. Jason Chu, Chief Operating Officer–International of DigiPen Game Studios. "This collaboration is a testimony of how the local game industry can continue to leverage DigiPen's approach of combining education, research and development, and industry expertise to create outstanding, original games that are produced in Singapore."
Mr. Olivier de Rotalier, Managing Director of Ubisoft Singapore added: "We are very happy to continue supporting initiatives to develop local talent; collaborations such as this will push the boundaries of creativity and innovation, enrich the local ecosystem, and secure the future of the game industry in Singapore."
Mr. Joachim Ng, Director of Industry Operations at the Media Development Authority (MDA) of Singapore, the government regulator of Singapore's media sector, said: "The collaboration between DigiPen and Ubisoft will open even more opportunities for Singapore's aspiring game developers to create quality games for global fans. MDA looks forward to the exciting developments this partnership will bring to our fast growing game industry."
Third-party developers who wish to take advantage of a possible DGS publication deal will have the opportunity to submit their game pitches for the PC platform during the second annual DigiPen Game Conference, a technical conference targeted at developers. A "Call for Proposals," to be presented during the conference, will invite third-party developers to prepare a pitch document and a gameplay demo to present to a panel consisting of industry veterans and mentors from DGS, UbiSoft, and Nintendo. Submissions that are shortlisted during the selection process will be considered for publication via Uplay®, Ubisoft's digital distribution service, or for the Nintendo 3DS™ platform via the Nintendo eShop.
Official guidelines for the 2016 "Call for Proposals" will be announced later this year at the second annual DigiPen Game Conference.