Gamers around the world have been taking to the skies with Ace Combat 7: Skies Unknown, Bandai Namco Entertainment's latest entry in the popular flight shooting series. Recently launched in January 2019, critics and fans alike have been singing the game's praises. Within one month of its release, it has already locked down a high Metacritic score that puts it firmly in the green. In a nod to its well-loved predecessors, Ace Combat 7 brings the same history-laden storyline, gripping aerial dogfights, and stunning visual experience that fans have come to know and love. This latest addition also features a VR mode, with missions developed for the Playstation®VR, enabling players to feel as if they are in an actual cockpit.
While the franchise has been around for over 20 years, this latest installment involved the work of several DigiPen (Singapore) alumni who contributed heavily to the game's art, programming, design, and production. They are Wong Yu Ping (junior artist), Wesley Kam (junior designer), Jonathan Goh (junior software engineer), Sebastian Eng (junior software engineer), Jocelyn Low (3D artist), Daryl Wong (environment artist), Melvin Yap (software engineer), Lim Sheng Wei "Slim" (software engineer), and Goh Yingxi (project manager).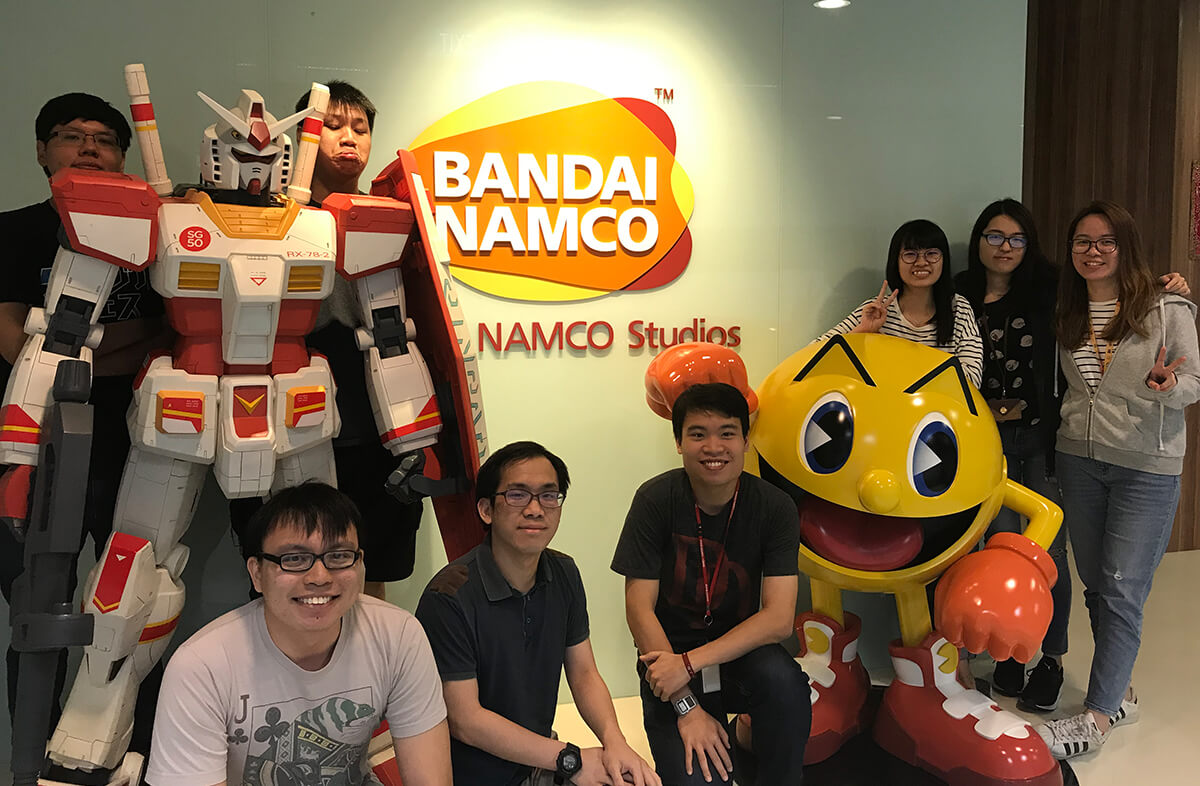 Each of them played an integral role in the development process. Yu Ping was part of the mechanical art team and worked on assets like missiles, land vehicles, vessels, and aircraft. Jocelyn and Daryl, as part of the environment art team, worked on assets like terrains, buildings, and environments, as well as optimization of the level assets. As a game designer, Wesley worked on the multiplayer experiences in Ace Combat 7. Software engineers Jonathan, Sebastian, Melvin, and Slim mainly provided technical support and worked on implementing and improving features like the game's UI, AI, and plane and weapon systems.
"Being able to work extensively on the weapon system and contribute to the implementation of a majority of said weapons in the game was a definite highlight for me. It was awesome," Sebastian says. The software engineers also provided technical support for the VR, campaign, and multiplayer modes. Project manager Yingxi's main responsibilities involved managing the tasks of all the Multiplayer team members across different disciplines, ensuring features were delivered on time and facilitating the communication between the local studio and the headquarters in Japan.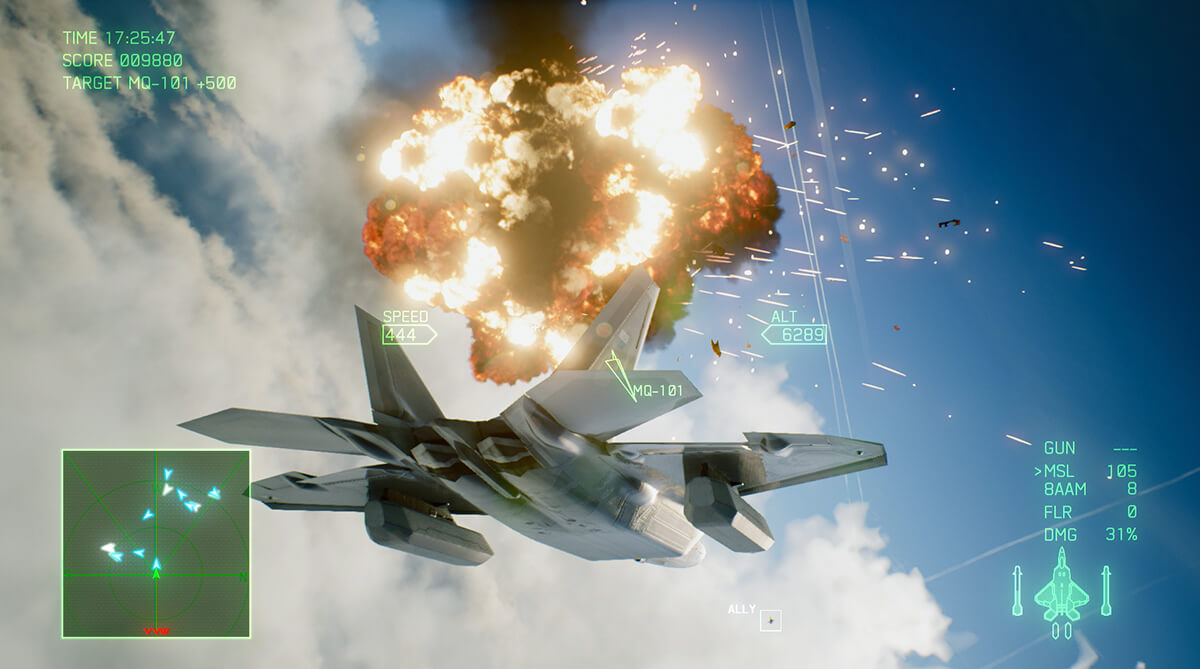 Because the Ace Combat franchise is so popular, the stakes were high, as Yu Ping can attest. The team had always anticipated there would be dedicated fans who would pore over every detail in the game, so the pressure was always on to ensure all the in-game assets were on point. Most of the assets Yu Ping worked on as a mechanical artist were modelled after real-life vehicles and military aircraft. As such, she had to gather substantial amounts of reference material in order to make the assets look as accurate as possible. "Fans still managed to find discrepancies in a couple of assets and they gave us feedback so that I could fix them," Yu Ping says. "It was both heartening and scary to know that these minute details mattered so much to our fans that they could spot so much from the little that was shown in the trailers."
Despite the challenges and hard work, the graduates all agree that the process was well worth it. The sense of pride they now feel with such a well-received title in their portfolios is immeasurable. The team is also grateful for the guidance they received from their Bandai Namco colleagues in both the Singapore and Japan studios. "There are multiple talented individuals in every single department, and they're all knowledgeable, friendly, and were more than willing to teach," Jonathan says.
Ace Combat 7: Skies Unknown is now available on PS4, Xbox One, and Steam (PC).