Machine learning is a field of data science that has been generating a lot of interest for its myriad applications and functions within today's industries, from commerce to medicine to transportation and countless other areas. Instead of programming a computer's behavior directly, we teach computers to forge complex neural pathways that imitate a thinking brain, thus revealing new insights, connections, and efficient ways of performing tasks. This is something that 2019 BS in Computer Science in Real-Time Interactive Simulation graduate Keechin Goh is familiar with. Keechin is the co-founder of Datature Analytics, a startup that provides platforms for training and deploying machine learning models easily and swiftly.
Keechin's interest in machine learning was sparked after he took a module that focused on deep learning methods. He was fascinated by the many applications and possibilities of the technology. His passion was further ignited when he worked on a reinforcement learning project — an area of machine learning where a program learns how to solve a complex problem by responding to various signs or signals and receiving a reward for correct actions. In his free time, Keechin further improved the project by adding a graphical user interface (GUI) and various additional modifications and functions.
Seeing the practical applications of his project, Keechin was sold on the idea that many industries could benefit from machine learning technology. He had always wanted to work in a startup environment where he would be able to make an impact in a place where teams are small and creativity wasn't limited by bureaucracy. After considering his options, Keechin decided to start his own company. "I enjoy investigating industry problems and directly identifying the pain points of each stakeholder," Keechin says. "Starting my own company would allow me to have full ownership over solving these problems."
Serendipitously, establishing himself as an entrepreneur proved to be a smooth-sailing process for Keechin. "The timing was impeccable. Everything — the idea, co-founder, and network — all fell into place," he says. Together with Denzel Lee, a graduate from SIT-University of Glasgow, Keechin co-founded SEER Analytics in his third year at DigiPen (Singapore). Keechin and Denzel knew each other from a few years prior when they were completing their National Service, and they had already been dabbling in side projects together. They decided to focus more on the general machine learning space when they started SEER Analytics, which was renamed to Datature Analytics one year after it was founded. The startup got its name as the team wanted something easy to remember, and 'Datature' is a portmanteau of 'data' and 'venture.'
Fueled by Keechin and Denzel's shared belief that machine learning technologies should be made available for everyone, Datature Analytics seeks to simplify machine learning applications and usage across businesses. For example, the team is working on a drag-and-drop AI system that helps to ease companies and users into the world of machine learning — all without typing a single line of code.
The team at Datature Analytics has also kept busy by taking part in various technology challenges and enterprise competitions. In March 2019, Datature Analytics bagged the top prize at the Rolls Royce Data Innovation Challenge. In the competition, the team was given data from the airline industry and had to find solutions to several common problems that were laid out in a brief. Keechin and Denzel won the top prize, taking home a S$50,000 grant from Enterprise Singapore and US$10,000 cash from Rolls Royce.
They impressed the judges by presenting a highly scalable application programming interface (API) that applied deep learning methods to flight data in order to optimize flight performances.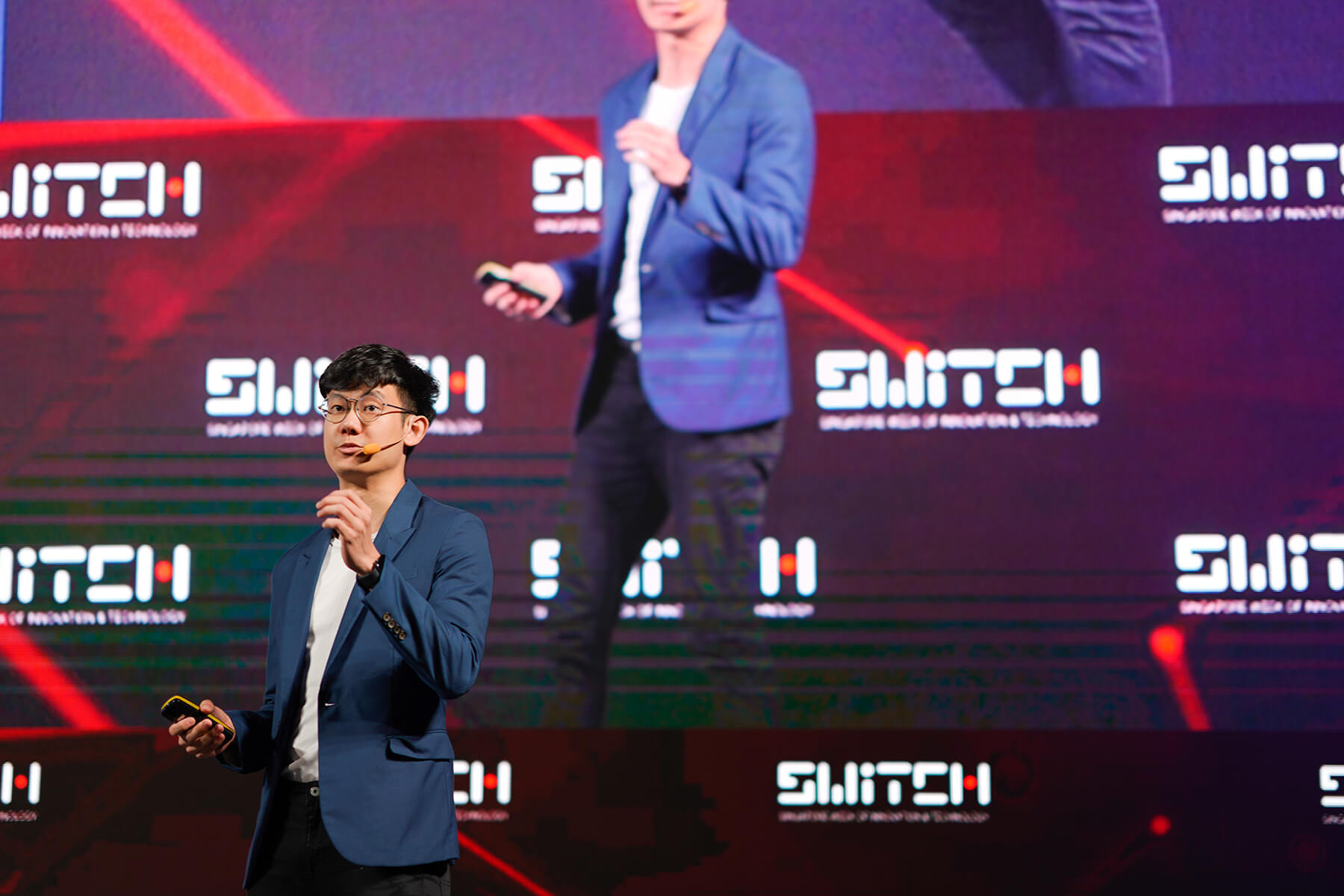 More recently, Datature Analytics clinched the top prize — winning another S$50,000 — in the sector category of SLINGSHOT 2019, a competition organized by Enterprise Singapore for startups to showcase themselves to global and regional investors. Datature Analytics made it to the top 12 out of over 2,400 teams.
As a co-founder of Datature Analytics, Keechin's time is split between software development and meeting with investors and venture capital firms. The team has their hands full with a series of upcoming client projects and product milestones, and Keechin hopes that their platform will be applicable and adopted across a wide range of industries. On the business front, the team is currently working with their investors to raise seed capital this year, and they've got their fingers crossed for a positive outcome. It looks to be an exciting year ahead for Datature Analytics!