Gamers and cat lovers are in for a treat with the recent release of Nyapuri, a mobile turn-based strategy game by Koei Tecmo that was developed in large part with the help of DigiPen (Singapore) alumni. Based off the browser version of Koei Tecmo's Nobunyaga no Yabou (Nobunyaga's Ambition), a war simulation game where famous historical generals from the Japanese warring-states period have been reimagined into cats, Nyapuri widens the scope of the previous game's inventive conquest mechanics. Your goal is to build up your empire and get stronger by collecting, training, and battling with your favorite feline generals.
The story of Nyapuri's development began with the success of Nobunyaga's Ambition, which was first released in 2011 on the Japanese holiday known as Cat Day. Realizing the game's potential and wanting to improve upon it, the Koei Tecmo head office in Japan identified their Koei Tecmo Singapore branch as a potential in-house partner for porting the title over to the expanding smartphone market. After much brainstorming, both studios decided to create a new mobile game based on a similar concept, one with more internationally recognizable characters beyond just Japanese war generals. Thus, Nyapuri was born.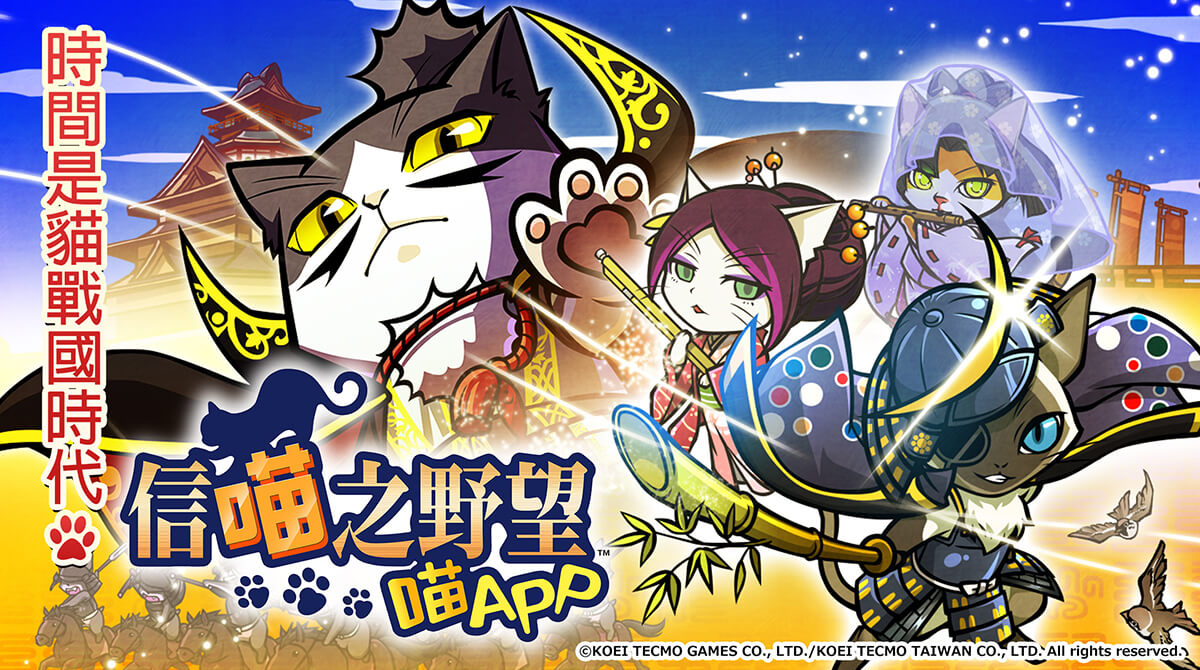 Development work for Nyapuri first started in mid-2017, and there are currently eight DigiPen (Singapore) alumni working on the game. Four are programmers — Mah Boon Kin (senior games designer), Ang Ching Kai (game programmer), Wilson Pang (game programmer), and Chen Renhao (senior game programmer), and four are CG artists — Rini Ong, Gloria Kang, Koh Min Min, and Shandy Ong. Each of them have contributed to Nyapuri in their own way, but together they're making history. While the design and planning for Nyapuri was done in collaboration with the studio's headquarters in Japan, programming work for Nyapuri was entirely done in Koei Tecmo Singapore — a first for a co-developed Koei Tecmo title.
Both studios collaborated closely on the project, and the alumni often had to liaise with their Japanese counterparts via email or messenger. Some of their contributions included providing ideas for improvement, suggesting and designing new characters, and working on art assets like animations and UI transitions. "For each of Nyapuri's updates, the designers — some of whom are based in Japan — would provide a list of features and bug fixes that needed to be implemented or changed. The lead programmer in Koei Tecmo Singapore would then distribute the work accordingly," explains Ching Kai. On the art side, the team would usually receive descriptions or reference images of the required assets from the Japanese headquarters, then come up with designs based on those concepts.
One of the biggest challenges that the team faced when working on Nyapuri was in differentiating between old and new content for Nobunyaga's Ambition and Nyapuri. "Some of the Nyapuri players are still actively playing the browser version of Nobunyaga's Ambition as well. As such, there is a need for us to differentiate the two games so that the content remains fresh and exciting," Boon Kin says. The team also has to deal with tight deadlines since new cards and skills are released every week. Future updates in the pipeline include new social features, events, and quality-of-life changes to the game.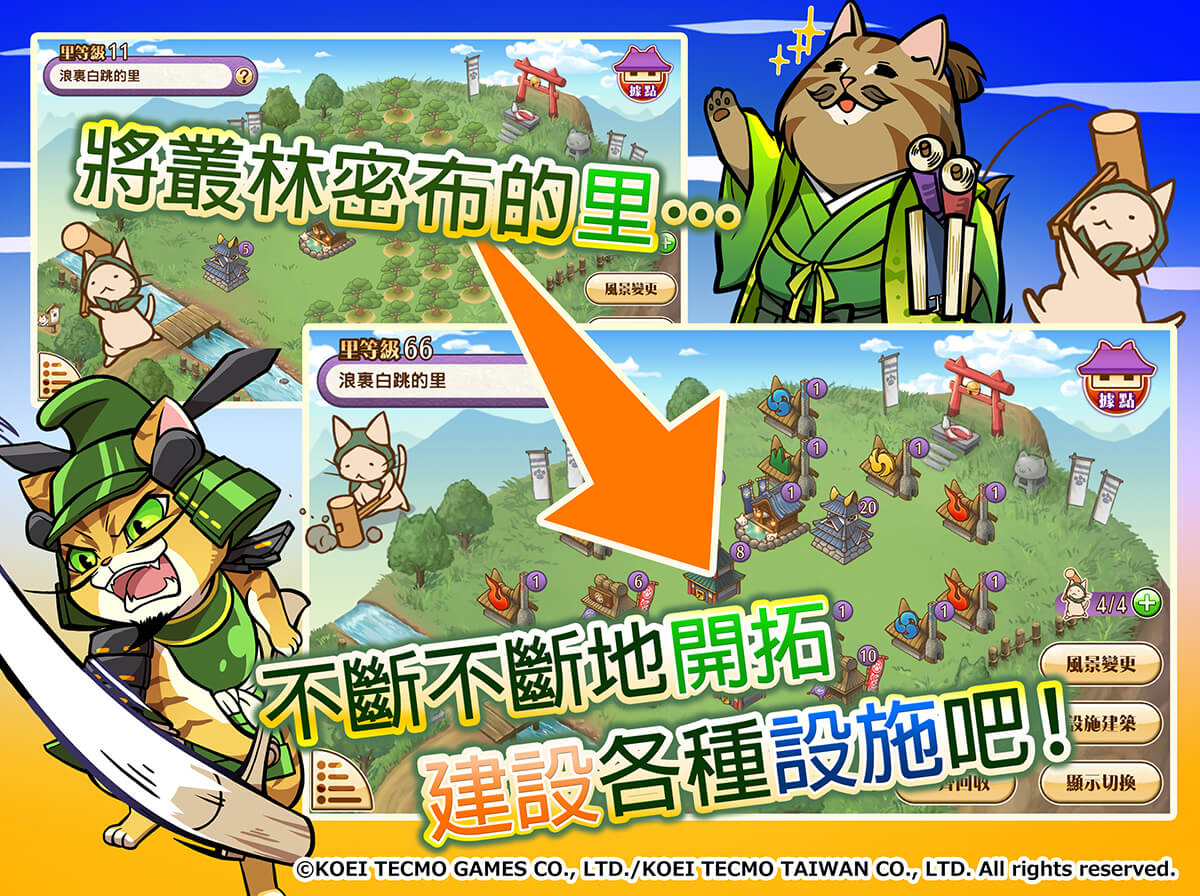 Despite the hard work, our graduates count themselves lucky that they're part of the Koei Tecmo Singapore team behind Nyapuri. "We're very glad to have this chance to build a commercial game from the ground up and to have the freedom and flexibility to suggest and implement changes to the game," says Wilson.
Gloria agrees, saying she is grateful for the trust between Koei Tecmo Singapore and its Japanese headquarters. "I first started working on Nyapuri during my training in Japan and got to liaise directly with the CG director there," she says. "He gave me a lot of creative freedom and trusted my sense of style. Many of the background art and environmental assets that I created were ultimately used in-game with minimal modifications. That, for me, was incredibly fulfilling."
That the Singapore studio was tasked to implement all the programming work locally also meant a lot to the team. "This shows that Koei Tecmo Singapore has been recognized by our headquarters as a game studio that is technically capable to lead the development of an IP," Boon Kin says. "Moving forward, I am excited to see even more titles being created and worked on under our charge."
Nyapuri is now available on the App Store and Google Play and can be played in either Japanese or Mandarin.