Student teams from DigiPen Institute of Technology (Singapore) won the Grand Prize and other top awards in the Digital Game Jam 2015 game development competition.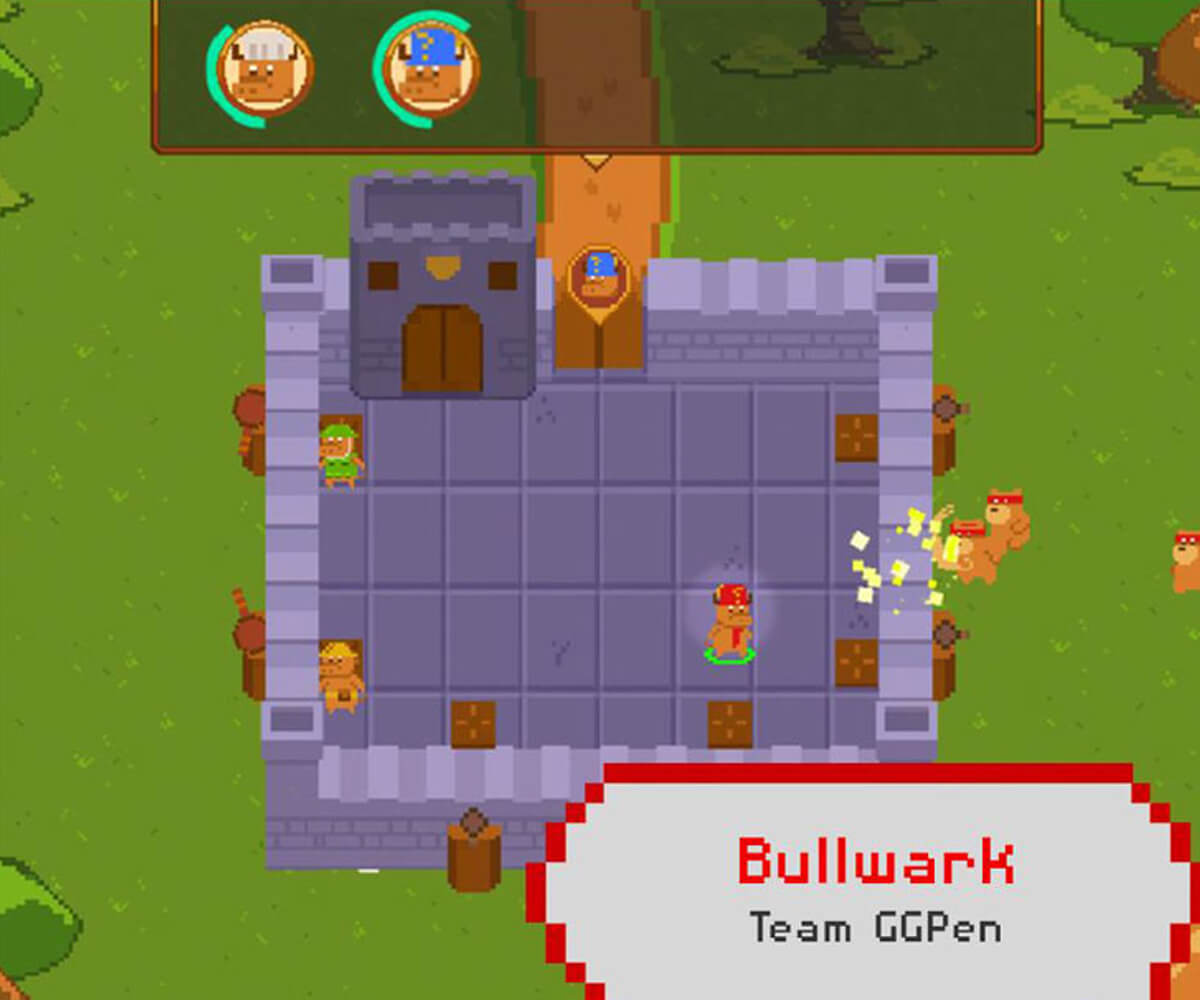 The three DigiPen (Singapore) teams who took home prizes included Team GGPen, winner of the Grand Prize; Team Crazy Bomb, recipient of the peer-voted Jammers' Choice award; and Team Peanut Butter, which won the award for Excellence in Aesthetics. The competition, organized by Singapore bank DBS, challenged 32 teams with a total of 143 participants to create an original digital game in under 34 hours.
The Grand Prize winner, Team GGPen, consisted of DigiPen (Singapore) students in the Bachelor of Science in Computer Science and Game Design (Ang Kai Yang, Kok Bai Sheng, Wesley Kam Zhen Ning) and the Bachelor of Arts in Game Design (Samantha Chiam, Daryl Bong) degree programs. Their game Bullwark received the highest score based on innovation, fun, polish, and relevance to the theme, "The Bulls and the Bears," which was only revealed at the start of the event.
"Getting to make a portfolio-worthy game that is playable, tested and polished in such a short period of time, and working with people I wouldn't have otherwise gotten a chance to work with were the best things about the Digital Game Jam competitions. They gave me the opportunity to challenge and demonstrate my knowledge and skills as a game designer," said Team GGPen member Daryl Bong, who was also part of the largely DigiPen (Singapore) student team that won the Grand Prize in the first Digital Game Jam in 2014.