DigiPen Institute of Technology Singapore turns 10 this year, and the success of the school wouldn't have been possible without the support of our incredible and dedicated faculty. Principal Lecturer in Fine Arts and Animation Dilip Kumar Chaubey is no exception. Dilip has been with DigiPen (Singapore) since the very beginning in 2008, and his career at DigiPen (Singapore) has been an exciting and fulfilling one. Over the last decade, he has seen many batches of students graduate and get placed in companies like Koei Tecmo Singapore, gumi Asia, and Lucasfilm Singapore.
Dilip's passion for art was cultivated since he was a young boy. One of his art teachers spotted his flair and artistic talent when he was just five years old and submitted his paintings to various competitions. By the time Dilip graduated from high school, he had amassed more than 35 awards for his paintings at both national and international competitions. This spurred him to pursue a Bachelor of Fine Arts (BFA) from the renowned Banaras Hindu University, India.
While he was pursuing his degree, the digital era had yet to flourish, and art production work was mainly done without the aid of computers. Upon graduation, Dilip started his career as a freelance comics illustrator with Pawan Comics. He then switched over to join Raj Comics as a full-time illustrator, eventually rising through the ranks to become an art director. During his time at Raj Comics, Dilip was credited in 300 published titles. In 2003, he switched over from comic book illustration to specialize in children's book illustrations, working with prominent companies like Q2A Solutions, Planman, and Thomson Digital.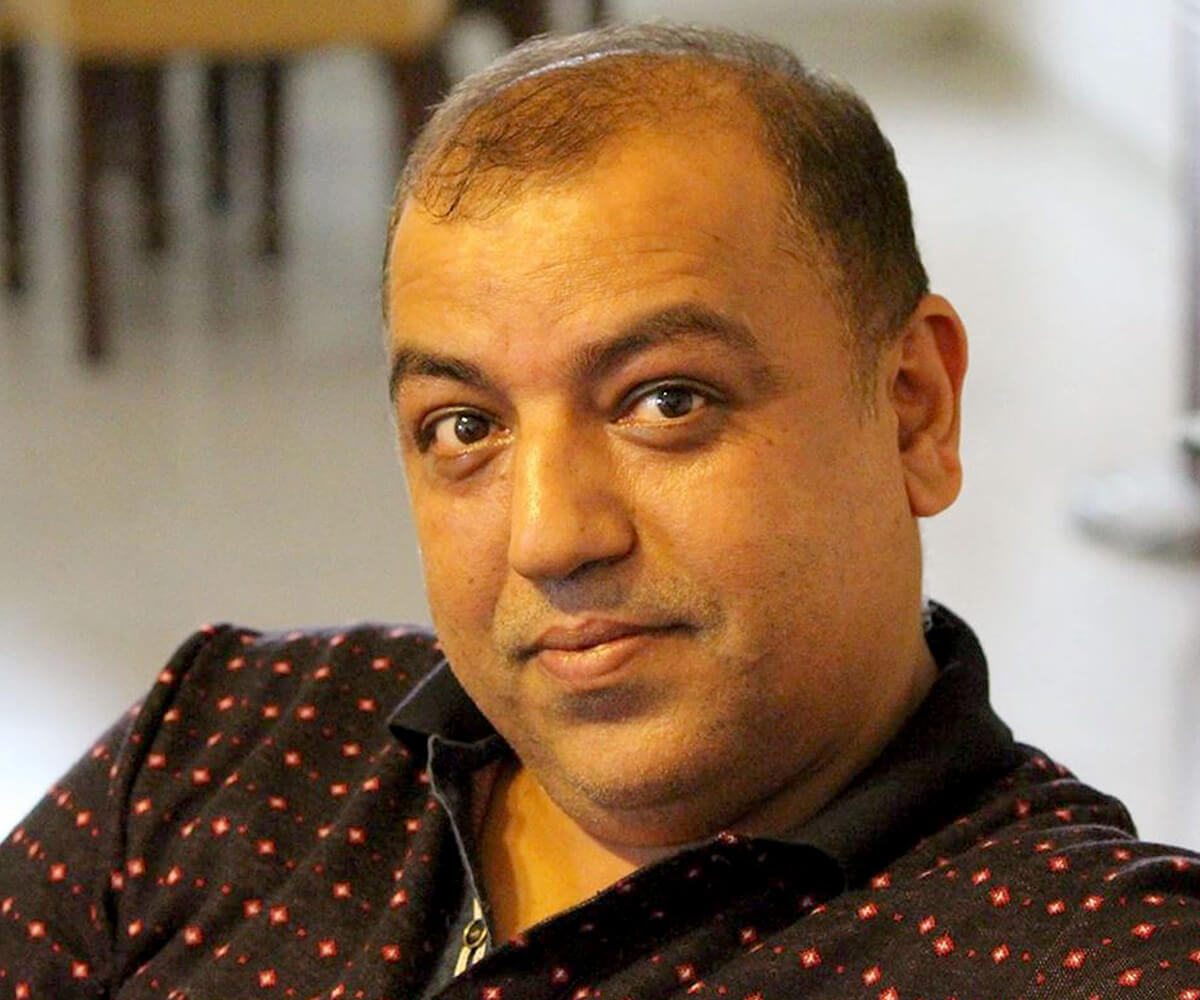 Throughout his career, Dilip kept himself updated with new technologies, and when he came across the DigiPen (Singapore) opening, he decided to take a chance to make a career switch and go into teaching. "I was initially hesitant to work in a university," Dilip says. "I thought that by being a teacher, I would only be able to share what I already knew and wouldn't be able to improve my personal skills. But when I took a leap of faith and joined DigiPen (Singapore), my notion was proven wrong. Over here, the pedagogy focuses on both the basics that are rooted in traditional art while staying relevant to contemporary market requirements. This blend of old-meets-new is exciting to me and pushes me to constantly adapt and grow."
Dilip subsequently left India and moved to Singapore with his wife and daughter in 2008 to join the institution. He had no problems adjusting to life here since India was equally fast-paced and even more competitive than Singapore. "In Singapore, everyone is talented in their own way and wants to achieve their goals, which is very similar to India. But Singapore is more relaxed and calm for me. Life here became easier and more convenient. It's like a paradise for me and my family," Dilip says.
In DigiPen (Singapore), Dilip teaches foundational classes like ART 125 (Tone, Color and Composition I) and ART 201 (Life Drawing II). Of all his classes, ART 234 (Survey of Sequential Art) is his favorite because it deals with his core expertise. Since joining DigiPen (Singapore), Dilip says he has not looked back. "One of my main motivations for going into teaching was to have an avenue to reach out to budding artists. I used to be one myself, and I want to share my knowledge with them and witness them become successful, top-notch artists," he says. "I love to see how my students grow throughout the years, from being beginners in art to being able to skillfully apply their knowledge in the real world. I always feel the proudest of them on graduation day, and I'm happiest when graduates make the time to drop by and say hello to me."
Beyond his love for teaching, Dilip is also constantly inspired by DigiPen (Singapore)'s approach to the arts. "I am proud to be part of DigiPen (Singapore), because I admire how the curriculum for the BFA program keeps evolving and improving according to the needs of the industry. This, in turn, challenges me to keep learning so that I constantly improve my own skills as well," he says. As part of his own learning journey, Dilip was given the opportunity to travel to the Redmond campus in the U.S. to undergo training. Some of his best memories are the times where he was mentored and guided by program director Jazno Francoeur and former dean of faculty Prasanna Ghali. These experiences, he says, helped to refine his own skillsets as an artist and also made him a better educator.
Though he has already spent a decade with DigiPen (Singapore), Dilip's journey here is far from over. He hopes that the next 10 years on campus will be equally dynamic so that the school and its programs will remain relevant to the growing digital economy. It's a future he intends to witness for himself. "My wish is for DigiPen (Singapore) to continue being a top school for game development and arts worldwide," he says. "I can't wait for what's to come, and I can confidently say that I will be around for the 20th anniversary of DigiPen (Singapore) as well."