On May 26, 2017, DigiPen (Singapore) officially announced the formation of the Alumni Committee. The committee members addressed over 80 alumni and soon-to-be graduates during the inaugural Alumni General Assembly in DigiPen (Singapore), presenting on their professional roles and sharing about their employers' open positions to the graduating cohort. The night ended with the group enjoying rounds of Mario Kart 8 and various board games for all.
Fuadz Kassim, a 2014 graduate of the Bachelor of Fine Arts in Digital Art and Animation (BFA) program, was elected as the president of the Alumni Committee. Nicknamed the "King in the North" by his peers, he won the vote by an overwhelming majority.
"DigiPen (Singapore) has been my first home for around three years while we were studying here," he said. "We've fought hard and suffered together. So when we come together again, let's look back and relive those memories."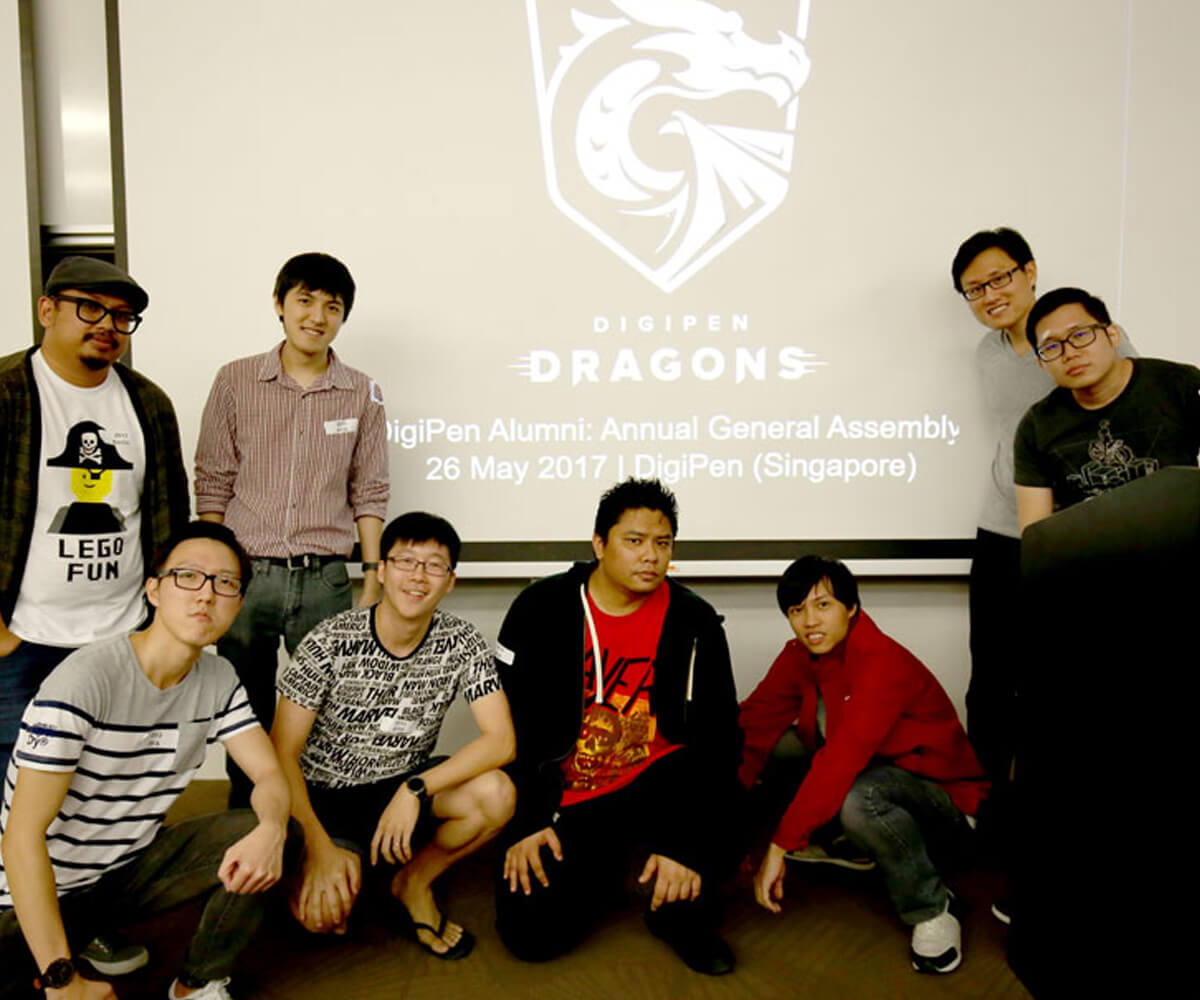 Teo Hong was elected as the treasurer for the Alumni Committee. Speaking to his fellow alumni, the 2013 BFA graduate said, "look to your left, look to your right. We've all made it and graduated." He echoed Fuadz's sentiment by saying that alumni can look forward to more exciting activities planned for them.
The position of committee secretary went to Timothy Tham, a 2013 Bachelor of Science in Computer Science in Real-Time Interactive Simulation (RTIS) graduate. Addressing the newer graduates, he said, "Welcome to the bigger family. Join us for more fun ahead, and we have a lot of stuff planned."
The group of alumni also voted on representatives for each degree program. Muhammad Firman, a 2013 graduate of the Bachelor of Arts in Game Design (BAGD) program, was elected as that program's official representative. "This is going to sound cheesy," he began, "but DigiPen is a place with great memories, and I hope we can continue to make more of them as we write new chapters ahead."
Greyson He, a Continuing Education and Training (CET) Graduate under the DigiPen-Ubisoft Campus Program, was excited to be nominated as the CET representative for the committee. "I'm glad that no one is forgotten," he said. "Everyone is now part of a larger DigiPen family."
Stepping into the position of the BFA representative is Jason Wang, a 2013 graduate. He said, "I miss the companionship from staying back late together to finish our assignments. I hope that, through the Alumni Committee, we can bring back the sense of camaraderie we had back then."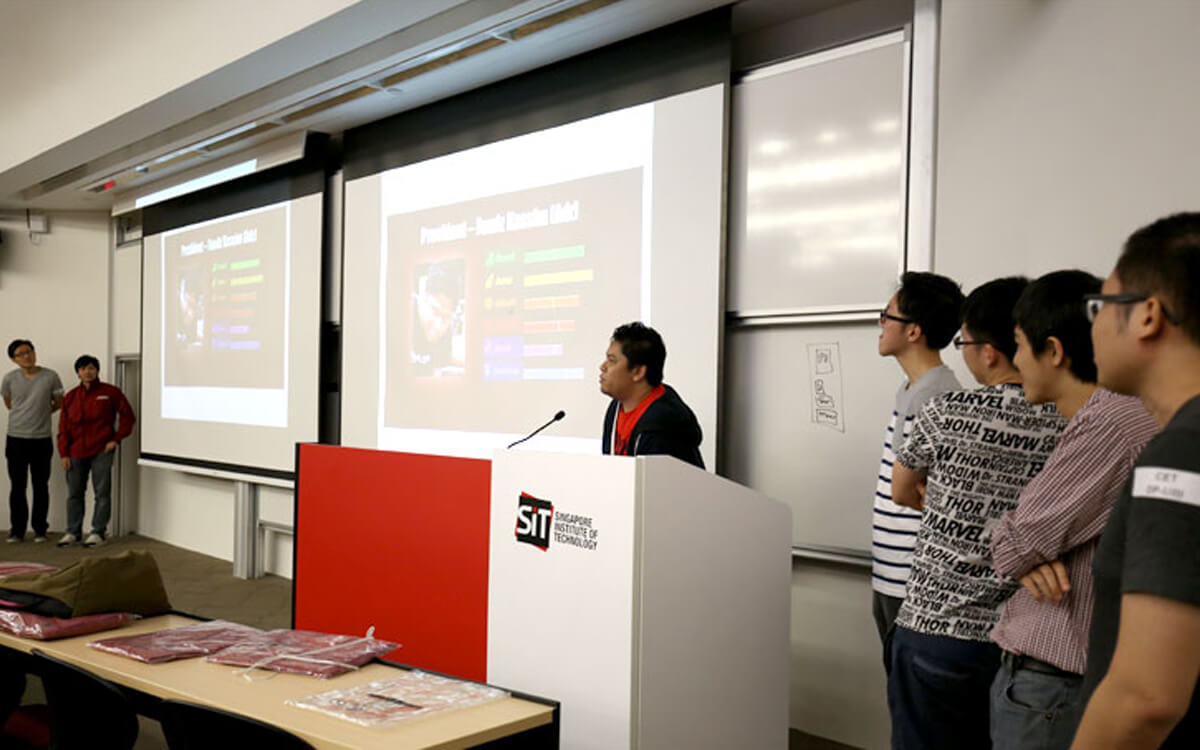 Gavin Yeo is a 2014 Bachelor of Science in Computer Science and Game Design (BSGD) graduate who was nominated as the BSGD representative. Despite having a busy full-time job at Ubisoft, he still hopes to see his fellow alumni in future events, bidding a hopeful "see you at the events" to the graduates.
Lastly, 2013 graduate Howard Sin was elected to be the first RTIS representative. Whilst juggling his role as an indie developer and lecturer, he has a hopeful message to the graduating batch: "We're always here to help each other out, so don't feel shy to reach out!"
You can contact the Alumni Committee by email at: alumnicommittee.sg@digipen.edu