When you think of a horror game, what ghouls and monsters come to mind? Probably not the likes of a Chinese jiangshi or Malay potianak, but that is something Andrew Teo is hoping to change with his newly released indie game, Ghostlore. And judging from the positive reception it has received so far via Steam, many players are also hungry for the localized content the game offers.
Ghostlore is a Diablo-inspired action role-playing game (RPG) that is based on Southeast Asian folklore. Players have to journey through the vibrant tropical world of Seaport to battle monsters while refueling on local delicacies like satay, chicken rice, and roti prata. The game was first released on Steam Early Access in April 2022 and is slated for a full release this year.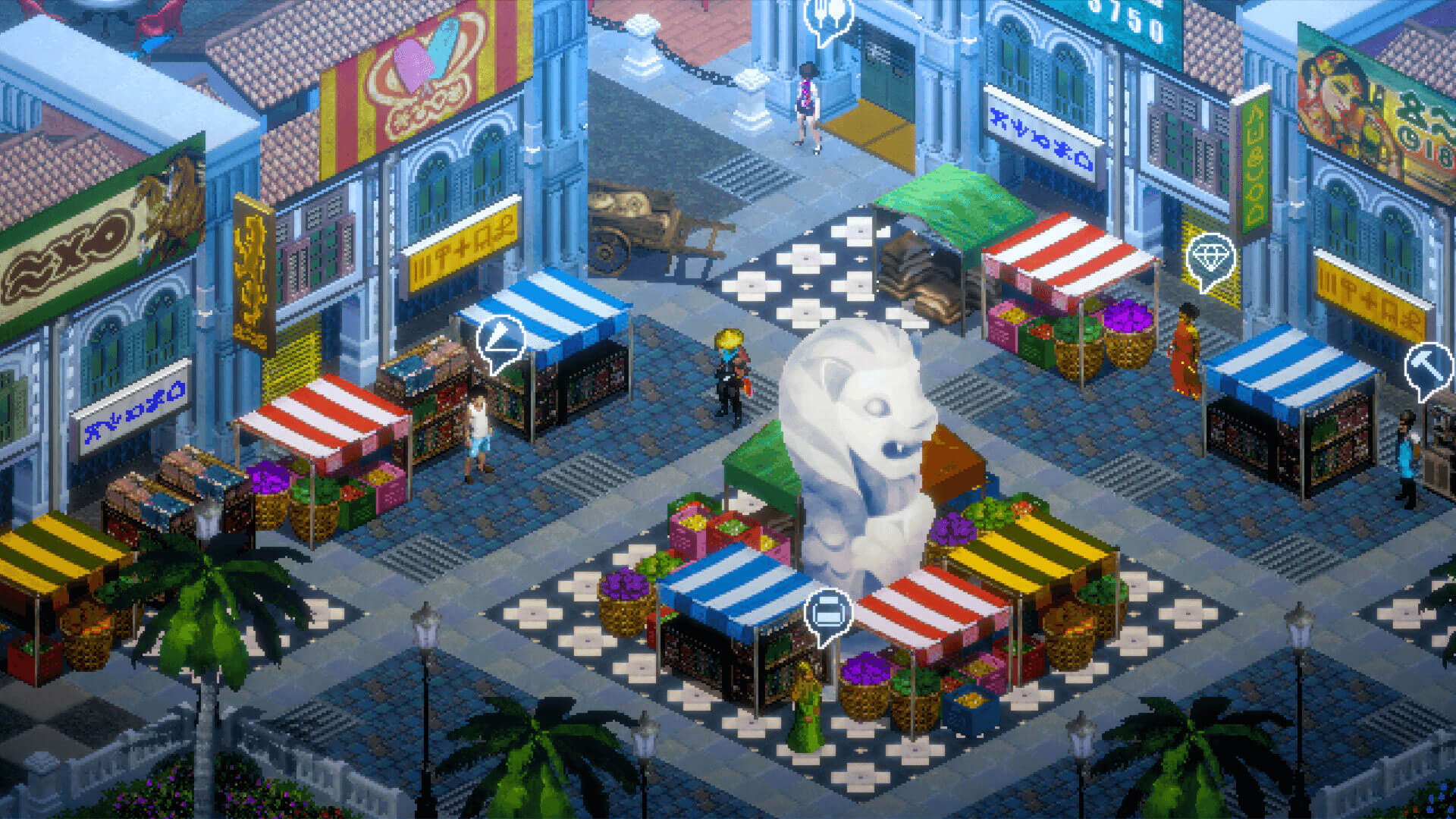 The idea for Ghostlore was birthed back in 2018. Andrew — a 2013 BFA in Digital Art and Animation graduate — had always wanted to create his own indie game and decided to turn his dreams into reality when he reached 30. That year, Andrew set a goal for himself to try making the sort of game he enjoyed as a kid. He did not have a clear direction for the game back then and simply wanted to create a working prototype similar to Diablo 2, where the player could control a character and fight monsters.
Even though Andrew had no formal training as a software developer, he had picked up some programming skills in his day job as a senior game artist at mobile games company, Redeye Studios. Andrew was comfortable working in Unity and had prior experience modifying games, so he put those skills to use and created an early prototype of his game. One of the first monsters Andrew created was the pontianak, which according to folklore, is a female spirit that resides in a banana tree. "I thought it would be an interesting challenge for players to find and attack the correct tree in order to truly defeat the monster," he says. A year later, Andrew let some of his colleagues playtest a prototype of the game, and they all agreed that the pontianak was the most memorable feature. "We started talking about all the various monsters found in Southeast Asian horror stories and how unique the lore around each of them is," Andrew says. "That made me realize that there are very few games portraying Southeast Asian culture. It was then that the concept solidified and the name Ghostlore came to me."
Shortly after, the COVID-19 pandemic struck. Andrew focused on Ghostlore as a way to keep busy and sane. During this time, he posted snippets of his game to Reddit. His post went viral and a Reddit user, Adam Teo, reached out to him about a potential collaboration. Adam was a fellow solo indie game developer, and both he and Andrew started corresponding regularly. They eventually agreed to work together to expand the scope of Ghostlore and commercialize it.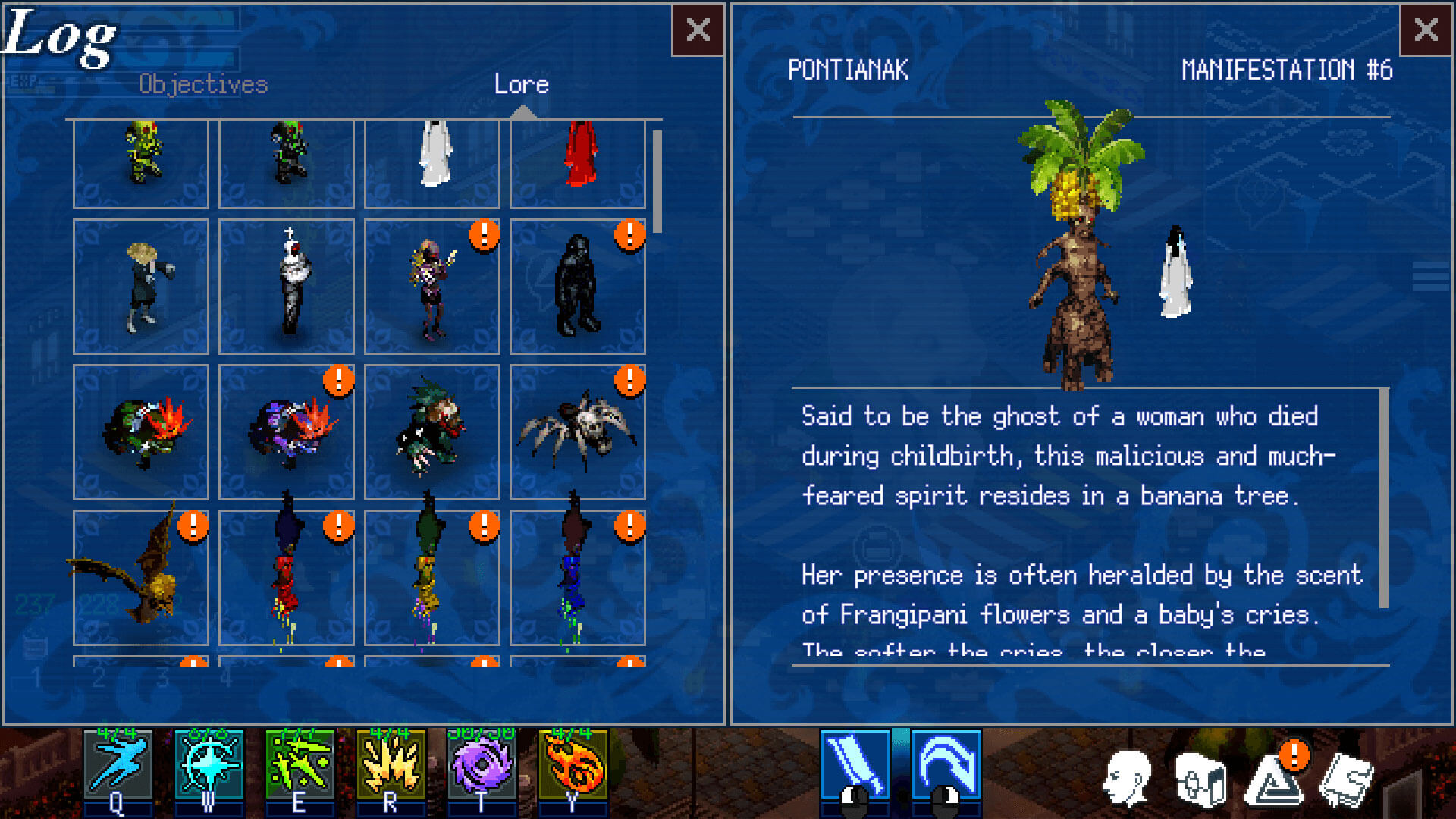 As a two-man team, Andrew and Adam work well together. Andrew mainly focuses on creating art assets while Adam handles the game's coding. They both have equal input when it comes to game design and mechanics, and the feedback from Early Access players has also been integral in helping them refine Ghostlore further. The fully released version of Ghostlore now features a procedurally generated world, detailed character classes, customizable weapons and items, and even a crafting system — reminiscent of Diablo 2, which originally inspired the game.
Though bringing an indie game to life has its fair share of challenges, Andrew says he still would have done so with no regrets even if Ghostlore did not have the recognition it has garnered today. "Working on Ghostlore comes pretty naturally to me, as I am quite single-minded," he says. Andrew adds that despite the ups and downs, he has never felt like giving up. "I simply wish to entertain people, and I would be happy as long as Ghostlore can achieve that."
Ghostlore is available on Steam.