We live in a time of convenience and instant gratification. Whether you've run out of groceries or want to order a hot meal on short notice, all you have to do is tap a few buttons on your phone to make it happen. These delivery service apps can be lifesavers on a busy day, and we can thank the teams of developers behind them for tirelessly keeping them running. One such developer is Low Yixian, a 2021 BS in Computer Science in Real-Time Interactive Simulation (BSCS RTIS) graduate. Yixian currently works as a backend software engineer at Delivery Hero — the parent company of foodpanda, a popular online delivery platform.
Yixian's path to becoming a software engineer was a slightly unusual one. She initially cut her teeth in the finance sector after pursuing a Diploma in Financial Informatics from Ngee Ann Polytechnic, a path which culminated in an internship at DBS Bank. During her internship, Yixian had to handle significant amounts of data that required tabulation and calculations. "As I'm not naturally inclined toward numbers, I often made errors while manually inputting figures into a calculator," Yixian shares. "These mistakes led to time-consuming do-overs and recalculations, which were quite frustrating."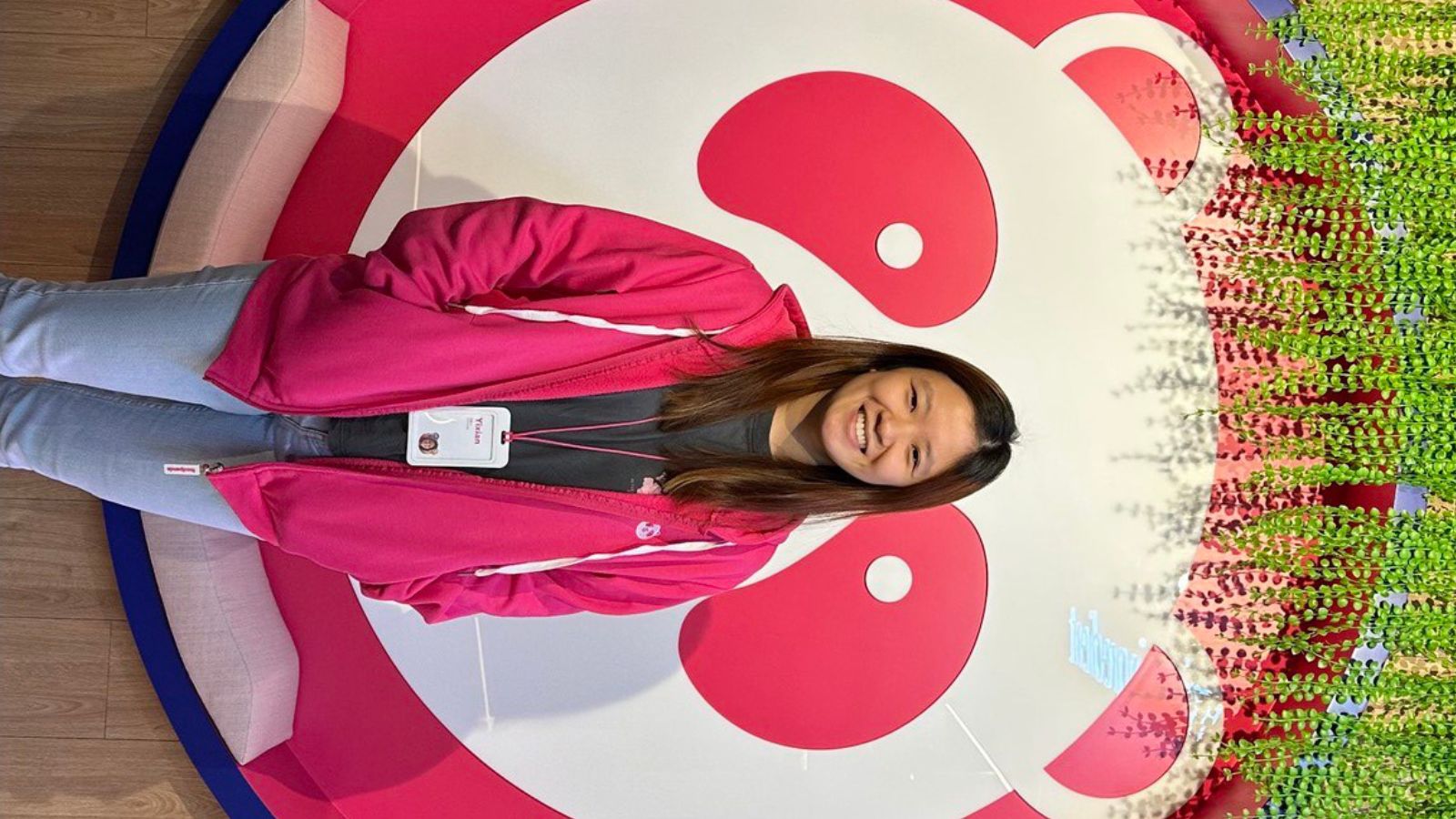 To overcome this, Yixian looked for a practical solution to help her work more efficiently. She turned to Microsoft Excel spreadsheets and learned how to utilize them more fully. It was a simple shift in her routine, yet it greatly reduced the number of hours she spent on calculations. The process also eliminated the need for meticulous error checking. "I automated my entire workflow, turning what was previously a full-day task into a quick, 10-minute process," Yixian says. The experience of automating processes and improving efficiency greatly resonated with her, thus sparking a passion for computer science in order to explore automation further and apply it to other real-world scenarios.
Yixian was offered a full-time role at DBS Bank after her internship. She decided to stay on as a business analyst for another year. During her tenure, she actively researched different computer science courses in Singapore, as she was keen to further her studies. She came across DigiPen (Singapore) through an online search and was immediately drawn to its curriculum and project opportunities. "The idea of being able to create a game from the ground up — which involves every aspect from developing the game engine to designing its gameplay and scripting — fascinated me," Yixian says. "It sounded like such an ambitious challenge, hence I believed that it would be incredibly rewarding if I could succeed." Yixian also liked DigiPen (Singapore)'s emphasis on practical, hands-on projects, as it aligned with her learning style. She successfully applied for the BSCS RTIS program and started classes in 2018.
Upon graduation, Yixian applied for software engineering roles in a variety of sectors. She wanted to experience working in a different environment from the finance industry, and she relished the challenge of applying her newfound computer science skills in another dynamic and evolving workplace. Delivery Hero happened to be one of the companies Yixian applied to, and she was promptly offered a role as a software engineer with them.
Delivery Hero is in the quick-commerce ordering domain, and the company presides in over 70 countries globally. In Yixian's current role as a software engineer, she works within a distributed system of various microservices. As part of the backend team, her day-to-day tasks involve writing code to develop new features, conducting code reviews, optimizing existing code, investigating and resolving bugs, and monitoring the current service.
In her time at Delivery Hero so far, Yixian has had the privilege of being part of a project that involved ensuring compliance with a new governmental requirement in another country. "While the logic behind the code implementation was relatively straightforward, I had to ensure consistency and alignment between multiple teams and clients, which required significant coordination and effort," she says. Yixian explains that working with engineers from different teams involves collaborating with individuals who share the same goal but may have varying perspectives and expectations. It is thus crucial for the various teams to have effective communication and clear documentation in order to streamline efforts and align project goals. Thankfully, this is something Yixian is familiar with. She shares that her time spent developing games at DigiPen (Singapore) within multidisciplinary teams taught her to work closely with those from different backgrounds and perspectives. Her experiences equipped her with the soft skills to be a more effective engineer in her current role at Delivery Hero, since she frequently collaborates with professionals from a wide spectrum of disciplines such as design, project management, frontend engineering, and more.
Reflecting on her time at Delivery Hero so far, Yixian is grateful for the company's supportive and inclusive culture. She appreciates how mistakes are regarded as opportunities for growth, as well as how her colleagues are always willing to provide guidance and assistance when needed. This aligns with Yixian's goals to continue learning and become a well-rounded engineer. "My aim is to continuously grow and remain humble," Yixian says. "Even when I think I've mastered a particular topic, I recognize that there may be deeper layers to explore. Since the field of software engineering is ever-evolving, there's always something new to learn."