Hands up if you've ever bought something online! From groceries to cosmetics, home appliances, fashion accessories, and more, we all know it's possible to purchase almost anything with just a few clicks or taps these days. Thanks to the convenience, competitive pricing, and variety of choices online shopping affords, the e-commerce market has boomed.
According to a report by Google and Temasek, e-commerce transactions in Southeast Asia hit almost $11 billion (USD) in 2017, up from $5.5 billion in 2015, and the trends show no signs of slowing down. The same report predicts that the e-commerce market in Southeast Asia will reach $88.1 billion by 2025. Needless to say, it's an exciting time to be in the business of e-commerce.
Chester Liew, a graduate from the BS in Computer Science in Real-Time Interactive Simulation program, works today as an engineer at leading e-commerce platform Shopee. We caught up with him to talk about his experience of branching out into the e-commerce industry.
Chester initially joined Shopee as an intern in August 2017. He was interested in artificial intelligence (AI) as a student and had initially wanted to join the game industry. His mind was set until one of his lecturers introduced him to Shopee, where he eventually applied for an internship. Upon starting, he was assigned to the data science department, where he got the chance to work on image search engines, which are search engines that perform searches based on images rather than text.
"During the internship, I quickly realized that data science work involved a lot of AI. This was far more exciting than I had imagined, as I could see my AI work being used to solve real business problems. Besides, e-commerce is an increasingly attractive industry to carve a career in, especially with the breakthrough of giants like Amazon and Taobao," Chester says.
Chester enjoyed his work so much as an intern that he converted into a full-time machine learning engineer in January 2018. Now, his day-to-day work includes preparing data (images) to train predictive models, evaluating their performance, and seeing how to improve them. On the side, he also interviews prospective interns to join the data science team.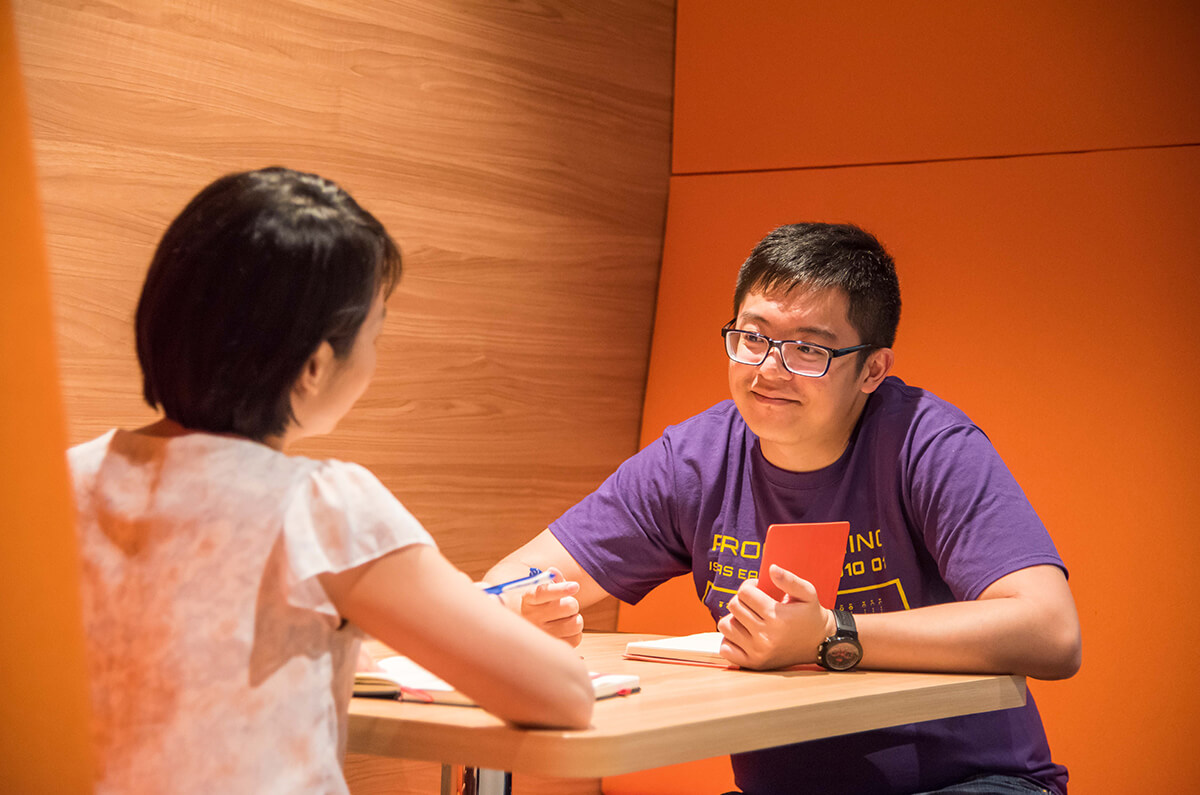 Data science is used extensively in the realms of e-commerce in order to optimize operations and anticipate customers' needs. But what exactly do we mean when we talk about data science? For starters, Chester explains, data science is not interchangeable with data engineering and data analytics. While all three require similar skillsets, the job functions and focus of each area are different.
"Data engineers develop, construct, test, and maintain architectures such as databases and large-scale data processing systems, while data analysts collect, process, and perform statistical analyses of data to generate insights," Chester says. "On the other hand, data scientists use a mix of math, statistics, and programming to build predictive models and solutions to business problems." Chester points to multiple key areas in which data science is used in Shopee's e-commerce business and services:
Machine translation: Similar to Google Translate, Shopee uses an automated product translation model that helps to localize and translate product names and descriptions from overseas sellers, speeding up the upload process and eliminating the need for an external translator.

Image search: This allows users to search for products using images or photos instead of product titles or names.

Paid ads: Sellers can tap on paid ads hosted within Shopee's app and web platforms to increase exposure for their product listings. The ads are designed to help sellers specifically reach out to users who are searching for their products or related keywords on Shopee and are recommended and matched to users based on their past searches or purchase history.

Category suggestion: The Shopee platform automatically suggests a category that best fits the product based on its title or name to make the sellers' life easier.

Fraud detection: This platform feature helps to flag suspicious-looking activity based on past figures and forecasts.
Whenever a user performs an action on the Shopee app or website, data is collected. Over time, data patterns emerge, and this allows the team to derive insights and create better predictive models. Due to the dynamic nature of the e-commerce industry, Chester has to constantly keep up with new technologies and work practices. This requires him to stay relevant by picking up new skills. While it can be challenging at times, he credits his training at DigiPen (Singapore) for making this process a lot less daunting.
The fundamentals Chester cultivated in math and programming, he says, made it easier for him to pick up new scripting languages like Python and Go. He was also able to grasp the machine learning algorithm quickly.
The fluidity of data science, coupled with the rapid potential for growth in the booming e-commerce industry, are what Chester loves most about his job at Shopee.
"Data science is an ever-growing field where models are being improved constantly and new technology like self-driving cars and robots are emerging," Chester says. "We are always finding new ways to excite Shopee users by giving them the best e-commerce experience they can have."
On a personal level, Chester says he hopes to see increased automation in our daily lives. In particular, he dreams about the day that regular customers are able to order groceries by leaving a voice message on their refrigerators.
"Imagine a world where we can just tell our fridge our shopping list and come home to drone-delivered onions and minced meat!" he says. "All things are possible with AI and data science — it never gets boring."