From its ominous soundtrack to its attractive visual design and more, Masquerada: Songs and Shadows has been captivating audiences around the world. Released on September 30, it's a game that has garnered positive reviews and was awarded the Best Indie Game award by Dengeki PlayStation at the Tokyo Game Show in 2015. We sought out to lift the veil on what went into the making of the award-winning indie title, created by a team of Singaporean game developers.
Witching Hour Studios was co-founded by Ian Gregory Tan, Brian Kwek, and Kevin Mohinahi. They wanted to create video games from their crafted Dungeons & Dragons (D&D) worlds, targeting an audience of mature gamers who enjoy deep stories and expansive worlds. By their own accounts, they are the first and only indie studio in Singapore to hire a full-time narrative designer, and it shows in their careful attention to story and lore. The world of Masquerada, the studio's most ambitious project by far, draws its inspiration from a personal D&D game.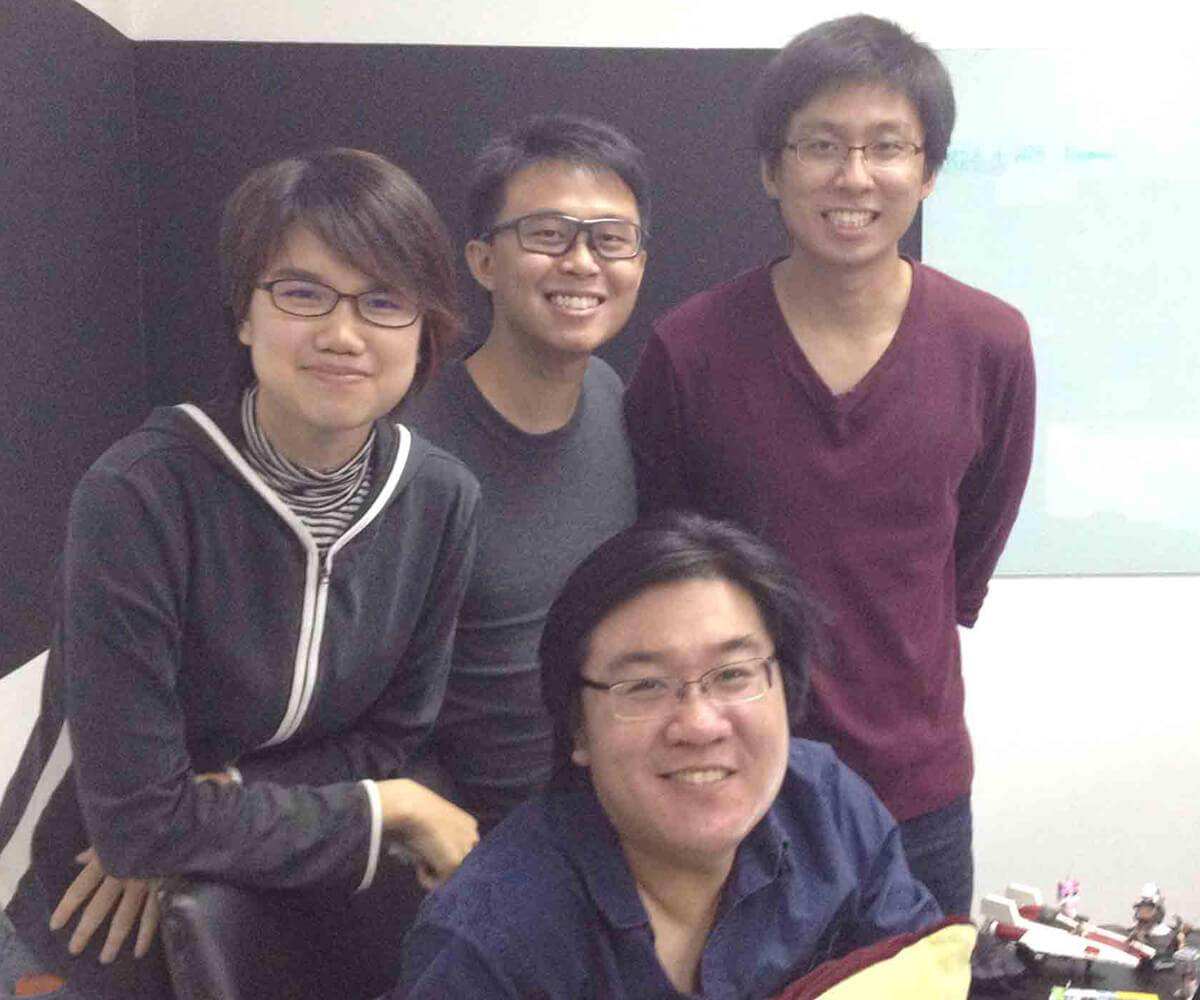 The game's narrative follows Cicero Gavar, an exiled inspector who is recalled to the city of Ombre to investigate the kidnapping of a scholar named Razitof. Through Cicero's journey, the player will battle, gain allies, and uncover a dark plot involving power, politics, and magical masks.
In addition to the full-time developers who worked on the game, there were three final-year students from DigiPen (Singapore) who shared a prominent role in shaping the world of Masquerada when they interned at Witching Hour Studios. They are Chua Wan Yi, Alvin Wong, and Sim Wei Jin, all Bachelor of Arts in Game Design students. During their time at the studio, Masquerada was nearing the end of its development, and these interns helped to polish the game before its release — making the marathon for the formidable project well worth it.
Ambient Writing
For the first part of her internship, Wan Yi was put in charge of writing characters for the studio's unannounced project, as well as writing Masquerada's ambient dialogue. She worked with Nicholas Chan, the studio's full-time game writer, to breathe life into the fictional world of Ombre.
"Some of the dialogue I worked with include the two Portieri (guards) discussing current affairs in the White Spire, along with some of the episodic dialogue in the game," Wan Yi said. She also pitched an idea regarding two Portieri sharing their cuisine ingredients with each other. She said Nicholas took the idea, ran with it, and the result was a series of comedic dialogue exchanges in which the two Portieri end up not being able to reveal the secret ingredients of their respective family recipes.
Wan Yi said that working within Ombre's world-building constraints allowed her writing to flourish.
"I also got to have an insider's look at the story and the justification behind some narrative decisions Nicholas made," Wan Yi said. "It was one of my favorite parts about working on Masquerada."
Skill Trees
Once the narrative framework was in place, the interns next turned their attention to the game's mechanics. Wan Yi transferred to a designer role to work with Wei Jin and Alvin on balancing the abilities for the various characters. At one point, Wan Yi took over balancing Cicero's passive skill tree, while Wei Jin was in charge of creating enemy abilities and modifying existing ones to fit into the overall gameplay.
"I'm really glad that the studio is very open," Wei Jin said. "Not only do I learn from the indie veterans in Singapore, but they have been willing to go with an idea I pitched and implement it into the game."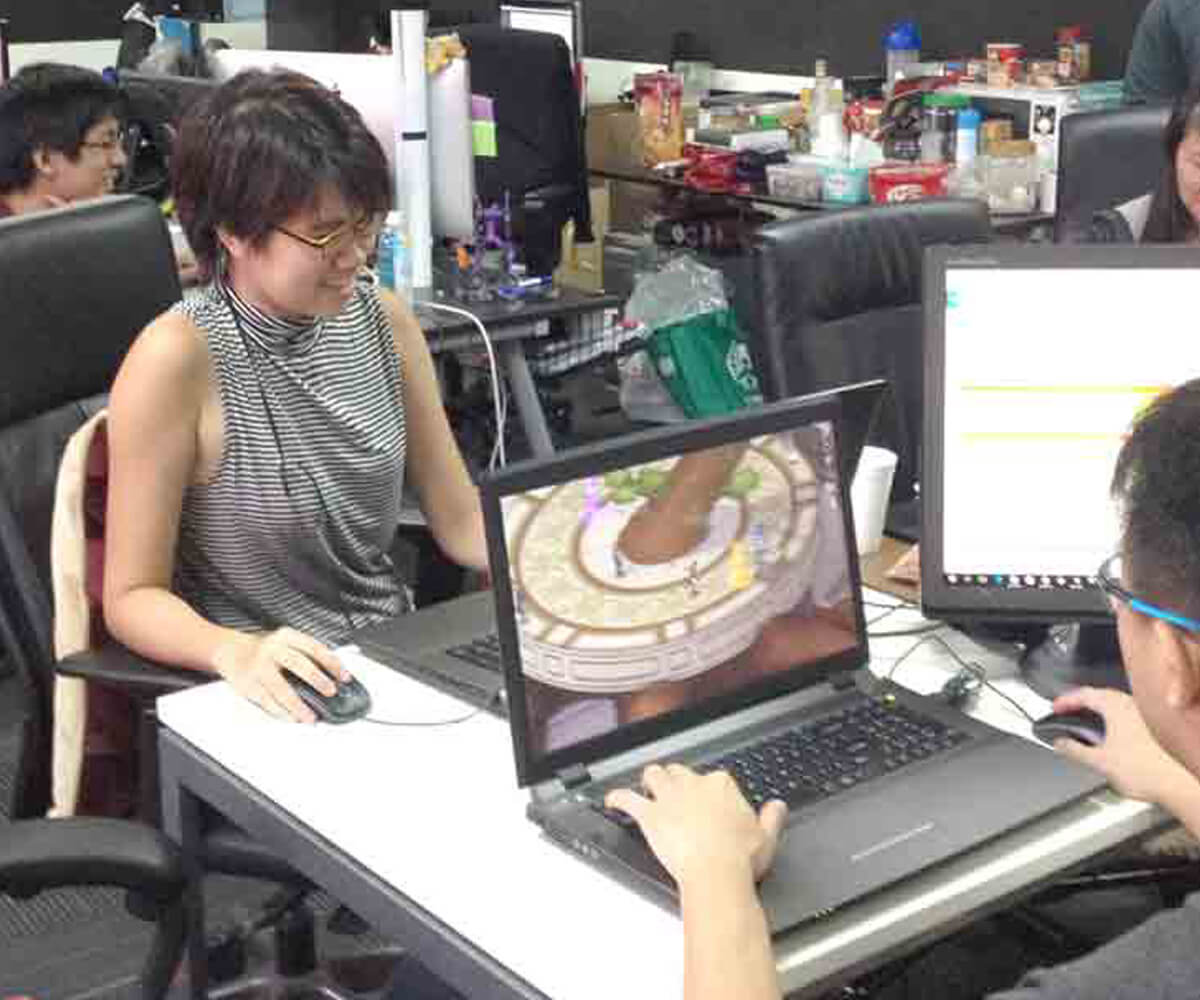 Wei Jin said his most memorable moments from the internship period happened when the studio gathered to discuss ideas. He said the team had a fun time blowing ideas out of proportion, pointing to one session in which the team drafted a design document full of silly pun names for character abilities, such as "Spring/Spring Roll/Brussel Sprout."
Alvin at one point had make important choices on how to trim down a list of character abilities, when it was decided to move from a four-tier to a three-tier system. He also had fun redesigning a skill in which a pair of flying squirrels is summoned to deal damage to enemies in the character's path. Ian explained that this skill originally was playtested on a D&D round with Nicholas. Originally, he said, there was a flute that could summon a swarm of rabid squirrels. It worked so well for the tabletop scenario that the idea was eventually incorporated into the digital game. Alvin, in turn, tweaked the skill to make it more visually and mechanically appealing.
Finishing Touches
While working on the skill trees, the team continued to spend time on the writing elements as well. Alvin said his biggest contribution to the game was writing out the skill descriptions as they appear in the game's menus, and for this he looked to the MOBA genre for inspiration.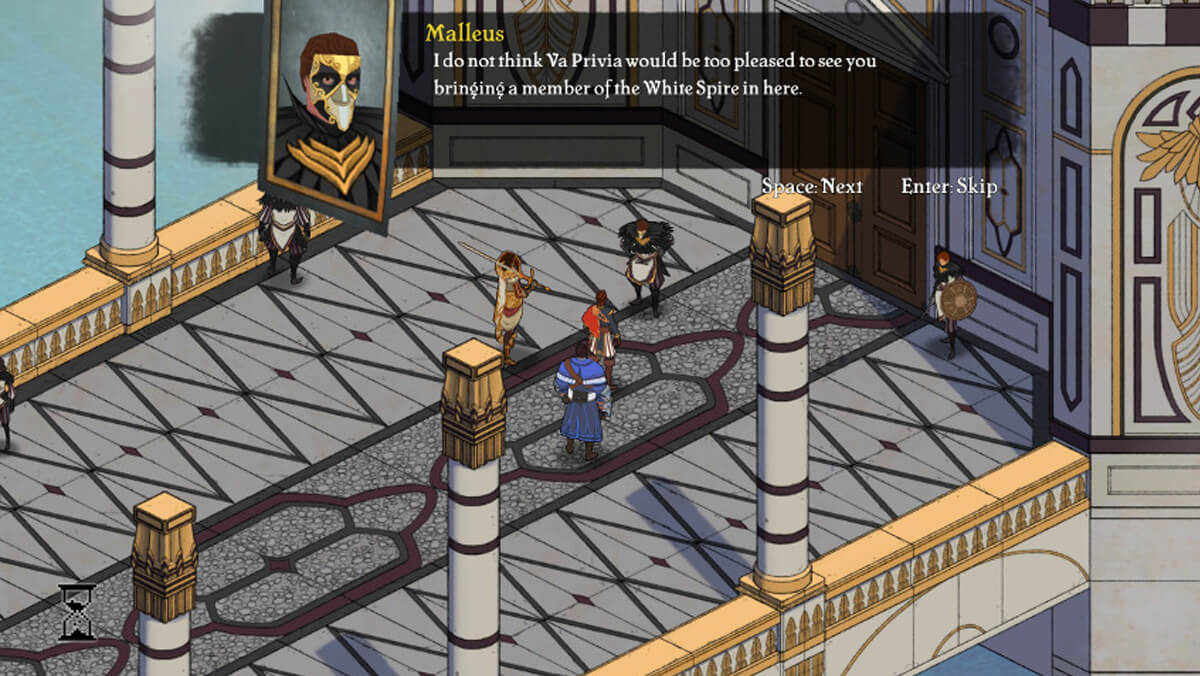 "I know that people will be paying attention to what is written because it will affect their choice in gameplay, so I had to edit the wording and pay attention to the writing that was on each of the skills," Alvin said. "I also had to make sure that the description matched what the skill actually did."
Ian, the Creative Director of Witching Hour, expressed his appreciation for the DigiPen (Singapore) interns he hired. "They have been very professional, and I really enjoy communicating with them," said Ian. "I'm glad that they took the risk to work with us, and their efforts paid off."
Masquerada's PS4 release and New Game+ will be out in early 2017.