Joe McGinn joined us some two years ago, and has just been newly promoted to Department Chair of Game Software Design and Production.
Before this, the Canadian native has worked in major game production companies such as Activision, Disney, and Ubisoft for a total of 15 years.
His biggest feat? When he was at Radical Entertainment in Vancouver, Canada his work on the game The Simpsons: Hit & Run eventually won the award for Fave Video Game at the 2004 Nickelodeon Australian Kids' Choice Awards and sold over 5.5 million copies worldwide. It is also listed on Metacritic as the highest-rated Simpsons game of all time.
He later moved to Asia to join Activision in Taipei for two years, Disney in Shanghai for a year and a half before coming to Singapore to join French game developer Ubisoft. Being based in Singapore meant the opportunity to go into teaching at DigiPen (Singapore).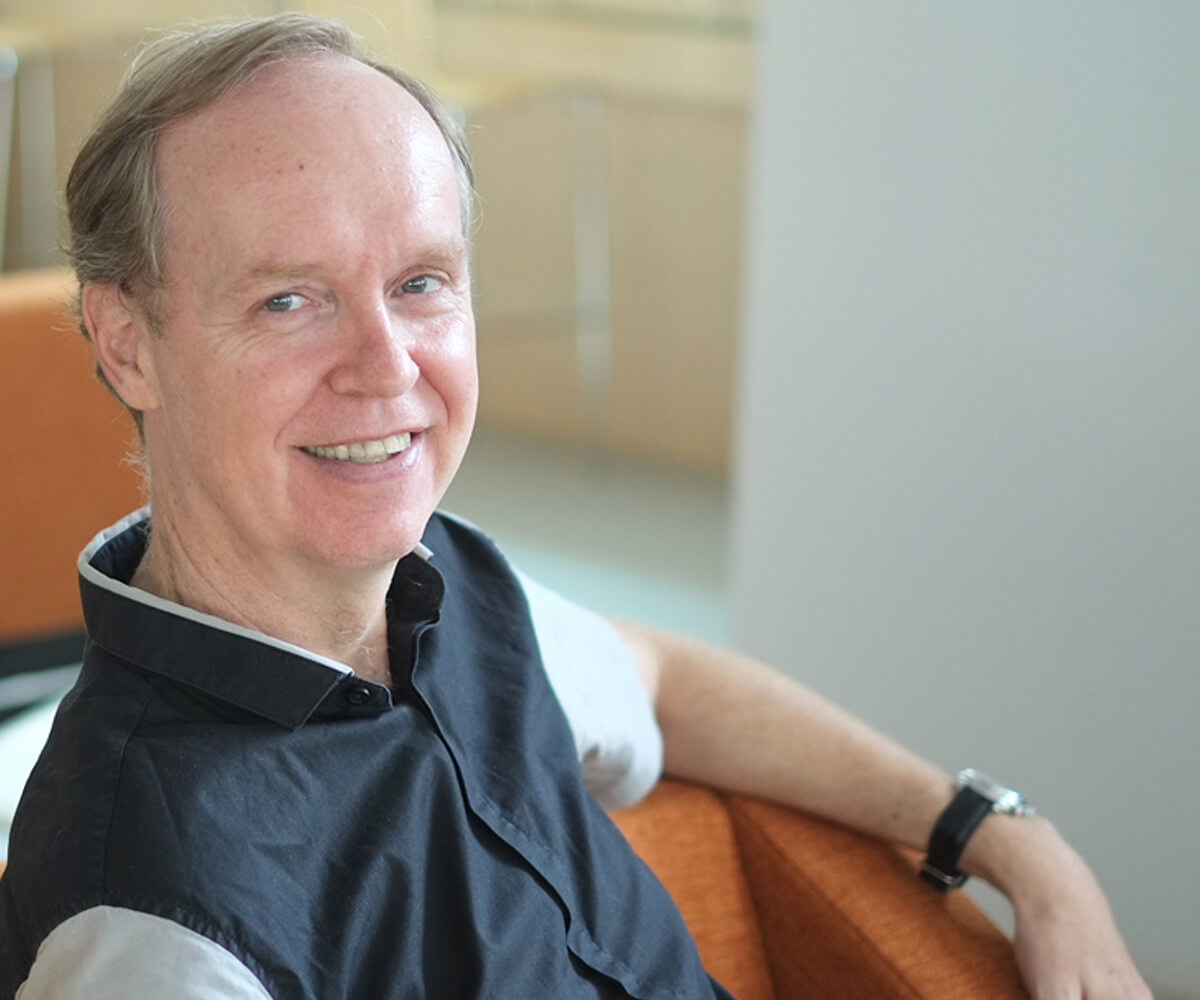 "I love teaching," he said. "The really satisfying experience is seeing the struggling students get better. Before I came here, I thought I would miss the experience of making games. However, we make so many games here, I don't miss that at all. In the last term, just in courses that I was directly involved in, student teams developed 32 complete games from start to finish. I was involved in all that as their mentor and encountered every problem in game design and development. It feels like being the creative director in the world's biggest software company."
"What I appreciate is how at DigiPen (Singapore), we have enough time for class preparation, time to mentor students, and time for research on how to be a better educator."
What motivates Joe is the "conviction" that many DigiPen (Singapore) students possess.
Joe noticed that compared to students in generic courses elsewhere, DigiPen (Singapore) students tend to be more sure and passionate about what they do.
Game development is an unconventional career path. My students are an interesting subset of Singapore society. They are extremely and highly motivated because they are Singapore's version of a rebel. They have conviction."
Aside from the technical knowledge that he enjoys imparting to students, he emphasizes that students are taught the necessary soft skills required to flourish after they graduate, including team work, sales presentations, and how to express themselves.
Joe is also expressive about his love for living in Asia.
"There's a sense of community in Asia that isn't as strong in North America," he said.
"I love Taiwan. It's a friendly place, you could never stand anywhere holding a map for more than a minute before somebody comes up to offer his help to you. It's also a small country right next to a big giant, so in many ways it reminds me of Canada. Shanghai is a big crazy city, it's the New York City of Asia."
Despite the globe-trotting, for now, Singapore is home.
He praises Singapore for its high levels of "safety", and for being "well-organized, convenient, and having no corruption".
Joe and his family, wife Mechelle and daughter Nova, have also used Singapore as a launch pad to visit the region, something they try to do at least once a year. So far, the family has been to Malaysia. Indonesia, Cambodia, and Vietnam. Mechelle especially loves the all-year unchanging heat that describes Singapore's climate.
"She often says she was born in the wrong country," he quips.