In 2016, DigiPen (Singapore) conducted ProjectFUN workshops for students ranging from 13 to 18 years old, both at DigiPen (Singapore) as well as on-site at Raffles Institution, NUS High School and Hwa Chong Institution.
The ProjectFUN workshops covered various topics ranging from 2D game programming to animation techniques. Each of these workshops gave the students an opportunity to produce their own game or animation at the end of the course.
Most students signed up because of their interest to learn the techniques behind interactive digital media. It was a revelation for these students who were not aware of the capabilities needed to produce the works that they know and love until they experienced it themselves via ProjectFUN. As six-year Integrated Programme schools, unlike polytechnics, follow the GCE A-level examination system, technical courses are not part of their syllabus. Students in these schools will only get the chance to participate in skill-based courses when their schools partner up with external parties for short courses and co-curricular activities.
The ProjectFUN classes help to plant the seeds of learning and exploring technical abilities beyond the textbook, using game development and animation techniques as a framework for understanding the fundamentals of larger subjects like art and computer science.
Nazrul, a Raffles Institution student, signed up for the Introduction to Multiplatform Game Programming course. "The syllabus is easy to follow, and the concepts are easy to understand," Nazrul said. "The program exposed me to the frameworks of C#, so it acted as a springboard for further exploration. I would recommend this course to others who are interested."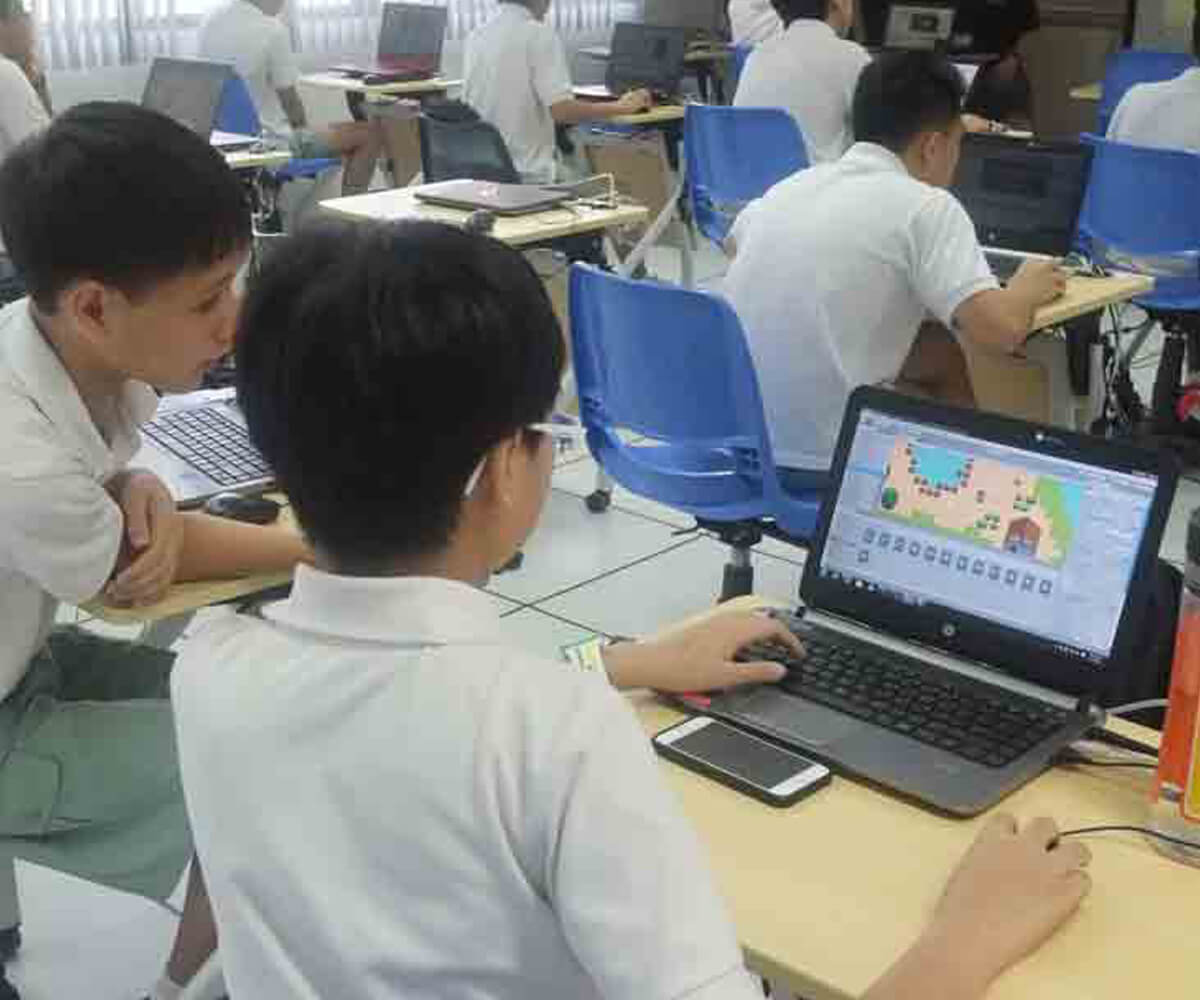 Kimberly, a Hwa Chong Institution student, shared similar sentiments. "It was enriching to learn about what happens behind the scenes of video games programming and the efforts made to create such works of art," she said. As a biology student, Kimberly said that game programming was not a subject she would have ever expected to learn outside of an opportunity like ProjectFUN.
When asked about the challenges the students faced while in a ProjectFUN class, they explained that figuring out the coding framework was difficult, where getting one line wrong means something else will happen or the program will not run at all. It is a common frustration in the initial stages of learning a programming language.
Yan Han, who also took the Introduction to Multiplatform Game Programming course in Raffles Institution, likened programming to a strict teacher. "The game engine feels like it either gives you full marks or zero marks," Yan Han said.
Nazrul agreed: "The debugging process can be frustrating especially when you realize that it's such a simple error."
"Most of these students are used to learning academic subjects like the hard sciences," said Emmanuel, the instructor who taught the ProjectFUN classes at Hwa Chong Institution and Raffles Institution. "This gives them a chance to think beyond just textbooks and understand how to apply what they learn into an end-product. These lessons act as a glimpse into skill-based training where students have to solve problems with lateral thinking and tackle failures head on."
In the animation techniques workshops, students learned about the 12 principles of animation, storyboarding, composition, character design, camera angles, and the production pipeline. Students got a taste of the animation pipeline, and this newfound insight imbued within them a sense of appreciation for motion graphics that they would have previously taken for granted.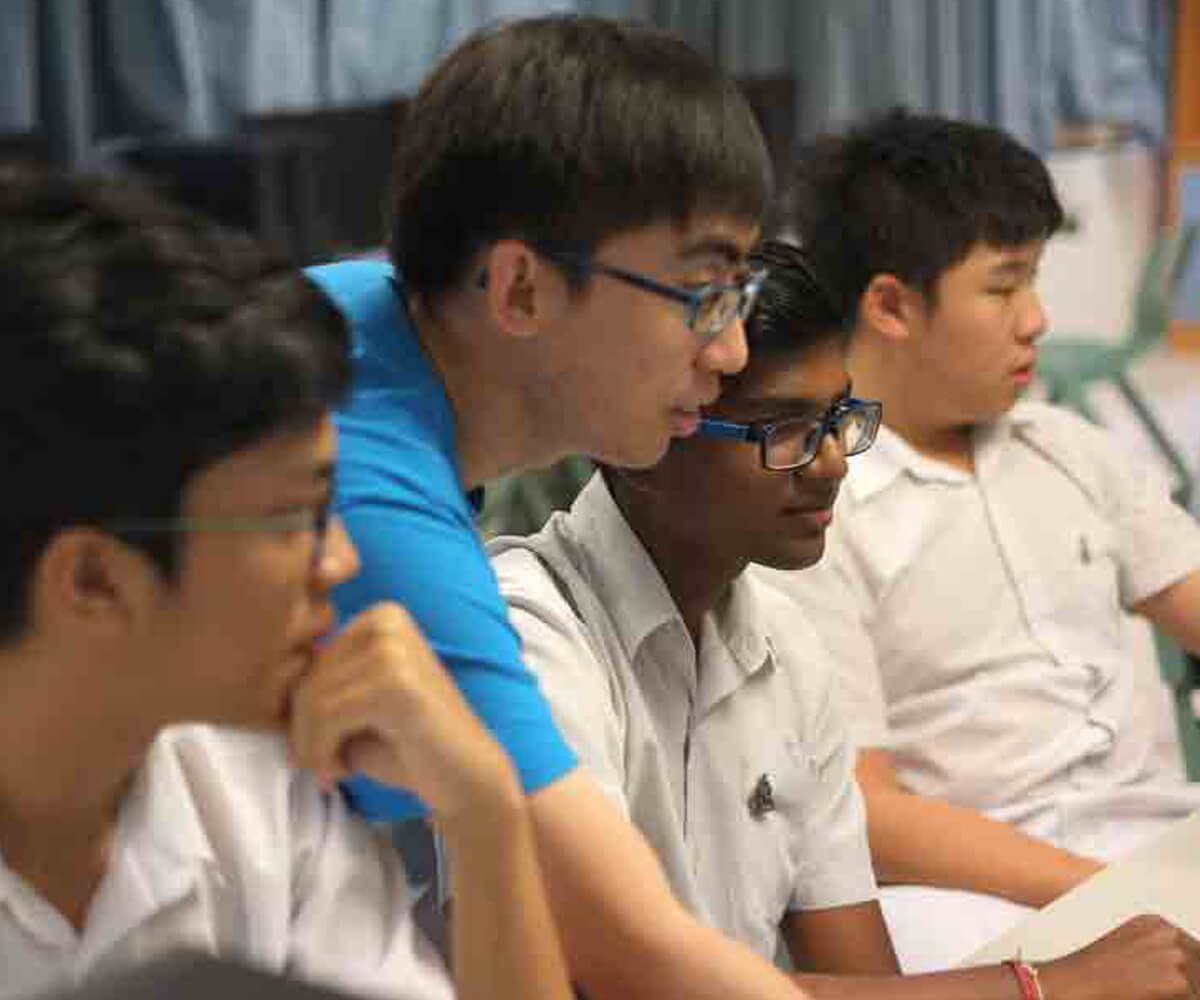 "The process may be painstaking, but I think having the opportunity to see your very own short animated feature come to fruition is extremely rewarding," said Li En, who teaches the animation workshops. "With ProjectFUN, we try to help students discover their interest and passion for animation. Though basic, the technical skills and conceptual knowledge gained in this workshop will definitely be a good stepping stone for anyone who aspires to be an animator one day."
These efforts to reach out to schools through ProjectFUN provide a welcome change to the regular coursework in these educational institutions. "The workshops by DigiPen (Singapore) are useful and provide another opportunity for our students to extend their learning," Goh Hock Leong, Deputy Principal of NUS High School, said. "The workshops are certainly useful for students to have a better understanding of the possibilities in reading Computing Studies."
Paul Lim, Director of Engagement in Raffles Institution, echoed a similar comment. "The feedback from our students attending ProjectFUN has been generally positive," he said. "DigiPen (Singapore)'s outreach efforts are great, and we welcome them because it gives the students other options to explore beyond studying to become a doctor, lawyer, or an engineer."
DigiPen (Singapore) looks forward to continue to partnering with more Integrated Programme schools and opening up new career and university options for their students.