Contrary to what many people may believe, playing games is very different from designing and developing them. Few know this better than Michael Thompson, faculty chair of the Department of Game Software Design and Production at DigiPen (Singapore). Instead of just teaching casual gamers the fundamentals of design, Michael and his team are actually in the business of transforming students into full-fledged designers who can think critically and improve existing systems.
"I tell students that our job as lecturers in this department is to 'ruin games' for them forever," Michael says candidly. "After becoming designers, they will never look at the world the same way again." What he means is that rather than just enjoying games, software, products, or apps in a simplistic way, students and graduates will be trained to constantly perceive the world critically, thinking of alternative solutions and options. "Every door handle, mobile phone interface, or MRT gate becomes an opportunity for analysis," he adds. This job hazard is just part and parcel of being a designer and wanting to solve problems for other people.
Michael himself fell in love with design from a young age. He is a self-confessed comic book nerd who loved drawing superheroes and watching animations growing up. As time went on, he discovered that he also enjoyed rational problem-solving. "I liked using a mix of logic and emotional thinking to help people," Michael says. When he first started out as a designer, his goal was initially to design children's educational software, as he personally struggled with a learning disability growing up. As a child, Michael found it difficult to tell numbers apart and struggled with basic math, even though he aced all his other subjects in school. This is also the reason why he did not pursue a career in science, technology, engineering, and mathematics (STEM), despite being interested in those subjects. Thankfully, he found a sweet spot. "Design is science and art in one," Michael quips.
Originally from Canada, Michael graduated from the Emily Carr University of Art and Design with a bachelor's degree in communication design. He then entered the workforce as a graphic designer for Mod7 Communications, a boutique firm that specializes in creating educational games and other interactive projects. Michael spent a year there doing UX/UI, visual, and graphic design across a range of mediums. In 2002, an opportunity to work at Electronic Arts (EA) arose, and Michael seized it. This was the beginning of his journey as a designer within the AAA game development industry.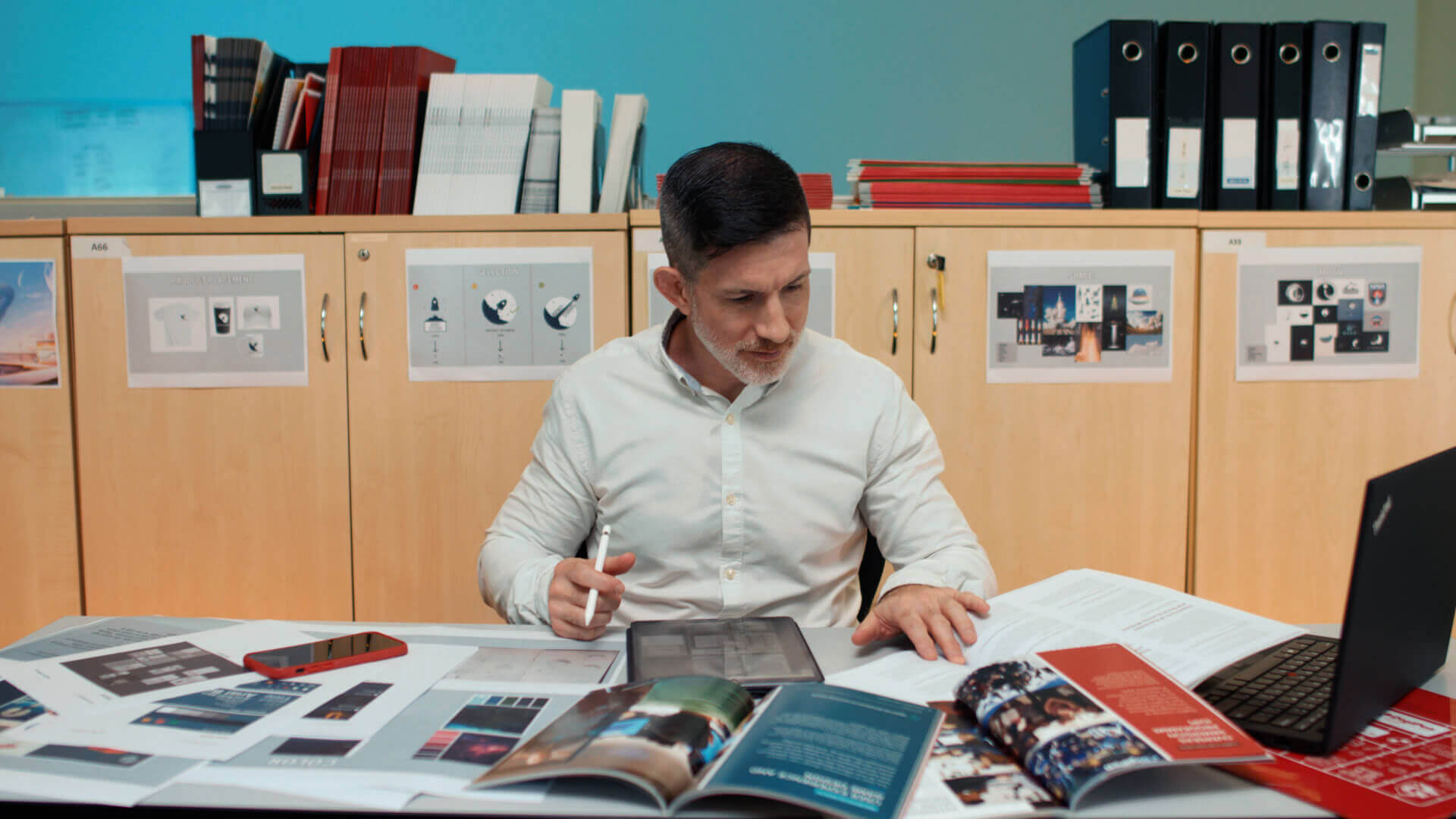 Michael entered EA as a front-end artist, working primarily on UI design for some of the studio's top-grossing franchises under the EA Sports label. This included titles such as NHL, NBA Live, and FIFA. In 2009, EA Singapore invited him to help the studio produce FIFA Online and Need for Speed Online. Michael accepted and relocated, but the projects were unfortunately moved back under the purview of the Canadian studio not long after. Michael was then given the option to receive a substantial severance package or take on a new position back in Canada. He elected to stay in Singapore and was quickly hired by Ubisoft Singapore, as they had been ramping up the development team and production for Ghost Recon Phantoms at the time. Michael worked as a senior user experience designer at Ubisoft Singapore for five years, where he mainly planned and facilitated user testing and research, created competitor analysis and wire-frame documentation, and worked on iterative prototyping. He holds fond memories of his time at both studios and acknowledges that the fun of working on a game cannot be underestimated. "Though there's a lot of crunch and late nights, there's also this feeling that you get from being a part of a team who's going through something difficult together," he says. "At EA, I had the experience of developing a AAA game in a single year, which was nearly an impossible task. But going through that showed me what teamwork and commitment really looks like."
After close to 15 years of working on AAA games, Michael decided it was time for a new chapter in his career. He wanted more stability in his working hours, as he and his wife had just welcomed their first child in 2015. Transitioning into a teaching role felt natural. Michael already had experience mentoring junior staff and conducting internal corporate training sessions, which he enjoyed. He joined Singapore Polytechnic as a lecturer in mid-2015, teaching students in the Diploma in Game Design and Development program, before moving to DigiPen (Singapore) in 2016. Given that Michael's background spans multiple facets of design, he teaches a range of modules including narrative design, UX design, visual design, and data visualization. His favourite thing about teaching is seeing his students grow and mature to become thoughtful designers who are constantly looking to improve their users' lives.
With the rise of virtual experiences and all the talk about the Metaverse, this is an especially exciting time for designers who possess the skills to create such interactive digital assets. For anyone who aspires to go into this field, Michael offers this advice: "Learn to draw, learn to think, and learn to speak well," he says. "Critical thinking and the ability to express your thoughts visually, verbally, and in written form is the core of the design process."
Check out more in-depth tips on how to succeed in UX design.