Last month, 83 trainees from DigiPen (Singapore)'s second run of the Technology in Finance Immersion Programme (TFIP) completed their classroom studies and prepared to join their partnering financial institutions for on-the-job training. These trainees were trained in one of four technical areas — artificial intelligence, data analytics, and software engineering in either Java or Python.
This marks the second year DigiPen (Singapore) has been participating in TFIP as one of the training providers. TFIP aims to help eligible Singapore citizens and permanent residents develop expertise in specialized technology areas within the financial services sector. The current group of trainees began their full-time classroom studies in December last year after successfully completing a technical test set by DigiPen (Singapore). This test helped ensure that trainees had sufficient competencies in general mathematics and possessed the critical thinking skills necessary to handle the rigor of the program. Trainees were also subjected to interviews with the financial institutions. For TFIP 2021, there were 17 participating financial institutions: Bank of America, Barclays, Citibank, Credit Suisse, DBS Bank, Deutsche Bank, Great Eastern, JP Morgan, LGT Bank, MSIG, OCBC, Partners Group, Point72 Asset Management, Schroders Investment, Standard Chartered, UBS, and UOB.
While the trainees came from different backgrounds, all of them shared the same desire to deepen their knowledge and pursue a career in technology. One such trainee is Tan Pei Quin from the data analytics track. Pei Quin had always been intrigued by software and technology, and she used to integrate such solutions into her daily workflow as an administrator in the education and healthcare sectors. Though she had interest and some know-how, Pei Quin found it difficult to pursue a career in a more technical role due to a lack of experience and industry exposure. When she chanced upon the open call for TFIP 2021, she immediately applied.
Pei Quin was not alone in her interest to learn data analytics skills. It was the most in-demand track, with more than half of DigiPen (Singapore)'s TFIP 2021 trainees enrolled in it. Fellow classmate Song Boon Khing, who was a former polytechnic lecturer before joining the program, also chose this specialization. Boon Khing already had a strong background in areas like mathematics, quantitative reasoning, and statistical analyses, but this knowledge was grounded in academia. He yearned to gain deep, practical experience in big data, visualization, and predictive modelling. "During my training, DigiPen (Singapore) covered courses in Python programming, databases, visualization, data engineering, and machine learning," Boon Khing says. "The practicums and hackathon incorporated in the course also enabled me to gain useful practical insights, and I am happy to have achieved my learning goals and expectations." Both Pei Quin and Boon Khing have started their on-the-job attachments with DBS Bank and look forward to applying their newly acquired data analytics skills in a professional setting.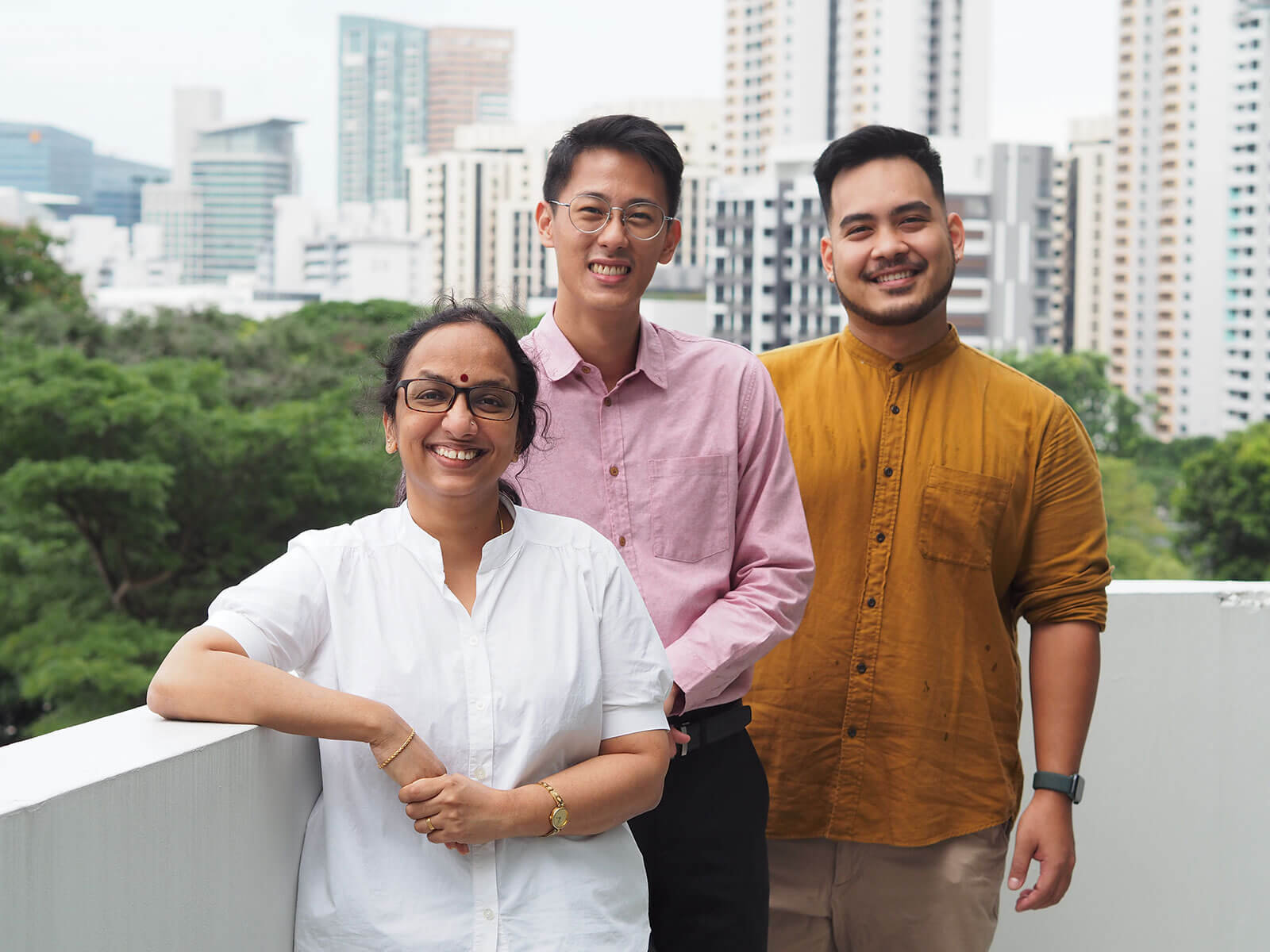 As one of the trainees from the Java software engineering track, Bazil Zainal made the switch from civil engineering to software. "I have always had an interest in programming and had actually been self-learning it on the side prior to applying for TFIP 2021," Bazil says. "Something about the creative nature of writing and making programs, combined with the logic that it necessitates, makes for a very rewarding experience." Bazil joined TFIP 2021 as a starting point to accelerate his journey into the technology field and gain industry experience. He is currently doing his on-the-job training with Partners Group, a private equity firm.
Due to the fast-paced nature of the program, TFIP 2021 was at times daunting. According to trainee Sampathraman Samyuktha, who was in the artificial intelligence track, the most challenging aspect was learning to be a full-time student for the first time in almost 20 years. Samyuktha has a Master of Science in Electrical Engineering and has worked on mathematical models for industrial applications, but switched to being an English and mathematics primary school relief teacher to spend more time with her family. She credits their strong support for allowing her to juggle her studies while caring for her two children. She says she's also grateful for her lecturers who patiently guided her whenever she felt lost.
Despite the demands, Samyuktha is glad for the experience. "The sense of achievement that I got from going through this, be it something as small as getting a program running or getting good grades for the practicum and quizzes, has given me immeasurable joy," Samyuktha says. More than that, she is also thankful to have forged close friendships along the journey.
This is a sentiment echoed by Python software engineering track trainee Marcus Neo, who used to be a mechanical engineer involved in lift maintenance and lift upgrading before joining TFIP 2021. "Being surrounded with like-minded friends and holding active discussions on tough problems and assignments really made my day," he says. Both Samyuktha and Marcus are currently doing their on-the-job training with Citibank and look forward to further honing their skills there.
DigiPen (Singapore) is proud of all its trainees and grateful to have partnered with the Institute of Banking and Finance (IBF), Workforce Singapore (WSG), Infocomm Media Development Authority (IMDA), and the Monetary Authority of Singapore (MAS) on another successful run of TFIP. Digitization has accelerated in recent years, and e-services are firmly here to stay, hence the demand for talent who can build and maintain the infrastructure powering these modern banking systems. We look forward to continued collaborations to upskill more talents for the financial sector.
"My heartfelt congratulations to all the graduates of TFIP class of 2021 for successfully completing the structured training with DigiPen (Singapore). The rigorous training and coursework put you in good stead for your attachments with your respective financial institutions. I am confident that with your new skills, and the experience that you will gain through your attachments, you are well-placed to start your career in technology in the financial industry. I wish you every success!" Mr. Ng Nam Sin, chief executive officer of IBF, says.