The last time DigiPen (Singapore) interviewed Chua Wan Yi, a 2016 Bachelor of Arts in Game Design graduate, she had interned at Witching Hour Studios as a game writer and designer for Masquerada: Songs and Shadows. Now, she is working at Vouse, a startup that creates architectural projections on multiple platforms.
Vouse formed in November 2016, building apps that visually translate architectural drawings into 3D models. In one of their apps, created for Pacific Star Group, the user is able to view the architectural model in a top down view, as well as simulate walking through a virtual 3D rendering of a future building. In that sense, it's a company that brings together the field of architecture with the technology of games.
In fact, Wan Yi's current job involves the use of Unreal Engine 4, which is itself used primarily for video games like Fortnite, Gears of War 4, and many others. Working with Unreal, she says, was a challenge to her initially, as she was more familiar with Unity, another popular game engine with a different interface and scripting languages. "Moving from using C# to blueprint and C++ coding is a challenge," she said. "It was harder to find resources on Unreal Engine, and we were also working on solutions that are not yet documented."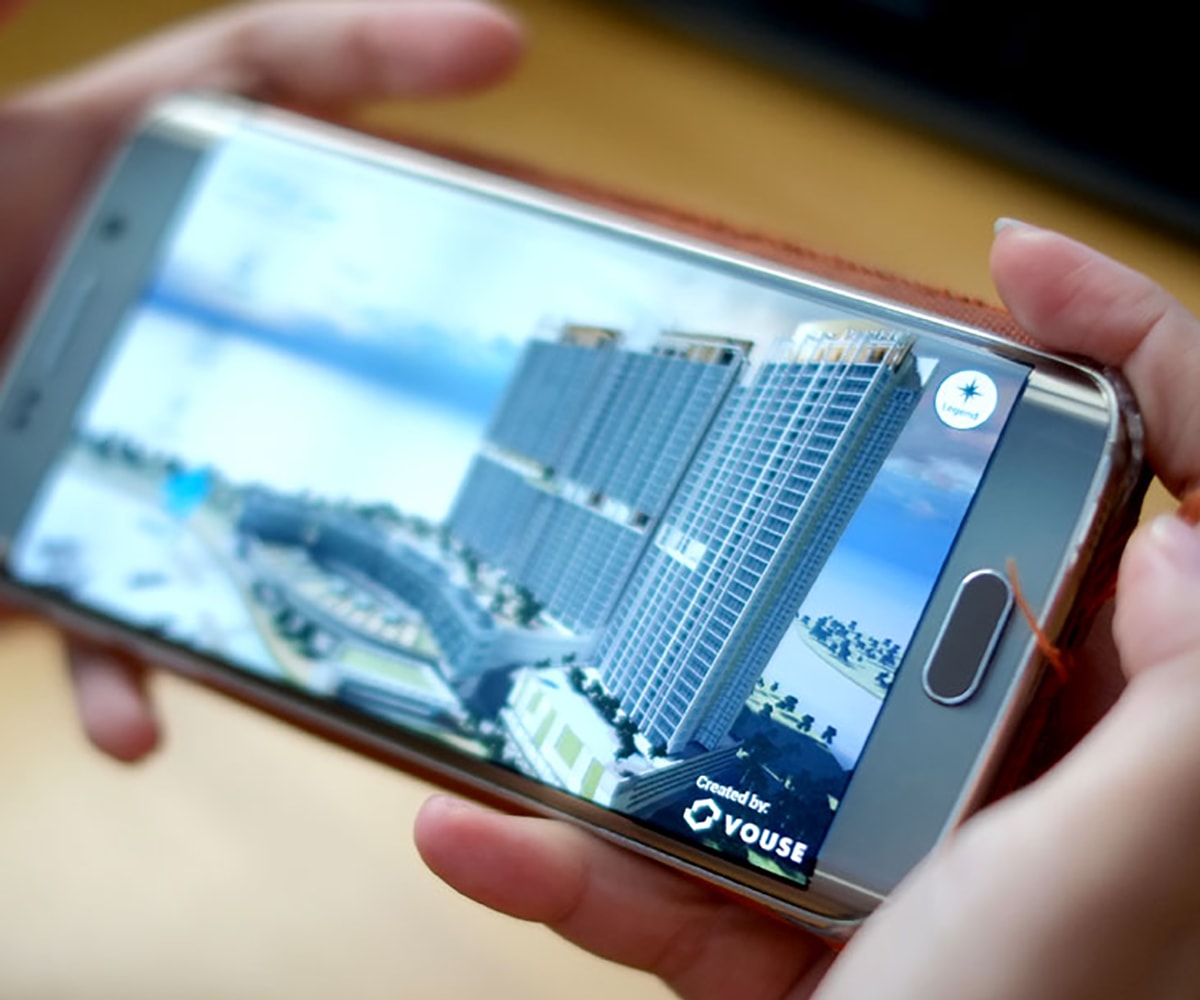 In addition, Wan Yi also found it challenging to design the user interface for mobile apps, as she had previously designed most of her game projects for PC and VR platforms. "Initially, I didn't think too much about interfacing on mobile, but I realized that there's the element of touch involved," she explained. "While we were testing on the monitor, we had to figure out how to map the keyboard input to finger gestures like pinching, and how to map the strength of the gesture to scale mathematically." She also had to think about scaling the interface for different mobile screens, of which there is no standard resolution, in addition to the fact that the user's fingers would block part of the screen.
Despite the new challenges, she enjoys the change of pace, citing a good working relationship with her colleague, who is also a DigiPen (Singapore) graduate. Ultimately, the decision to apply at Vouse rested on her determination to gain more experience in designing for newer audiences, who are primarily not gamers.
"Working at Vouse is similar to DigiPen's GAM module," she said. "The work culture and my project classes share similar processes, where we can set our own pace and have flexible schedules as long as we finish the tasks at hand."
While she may not be crafting character dialogue or world-building at her current job, Wan Yi still explores her writing as a hobby, whether by building characters in Dungeons & Dragons or through analytical essays on game design. She also intends to re-enter the game industry at some point, but for now she says she's happy to be expanding her skillset.
"I'm working on what I can do as a person to offer to the games industry," she said. "In the meantime, I'll be keeping myself busy with my side projects."