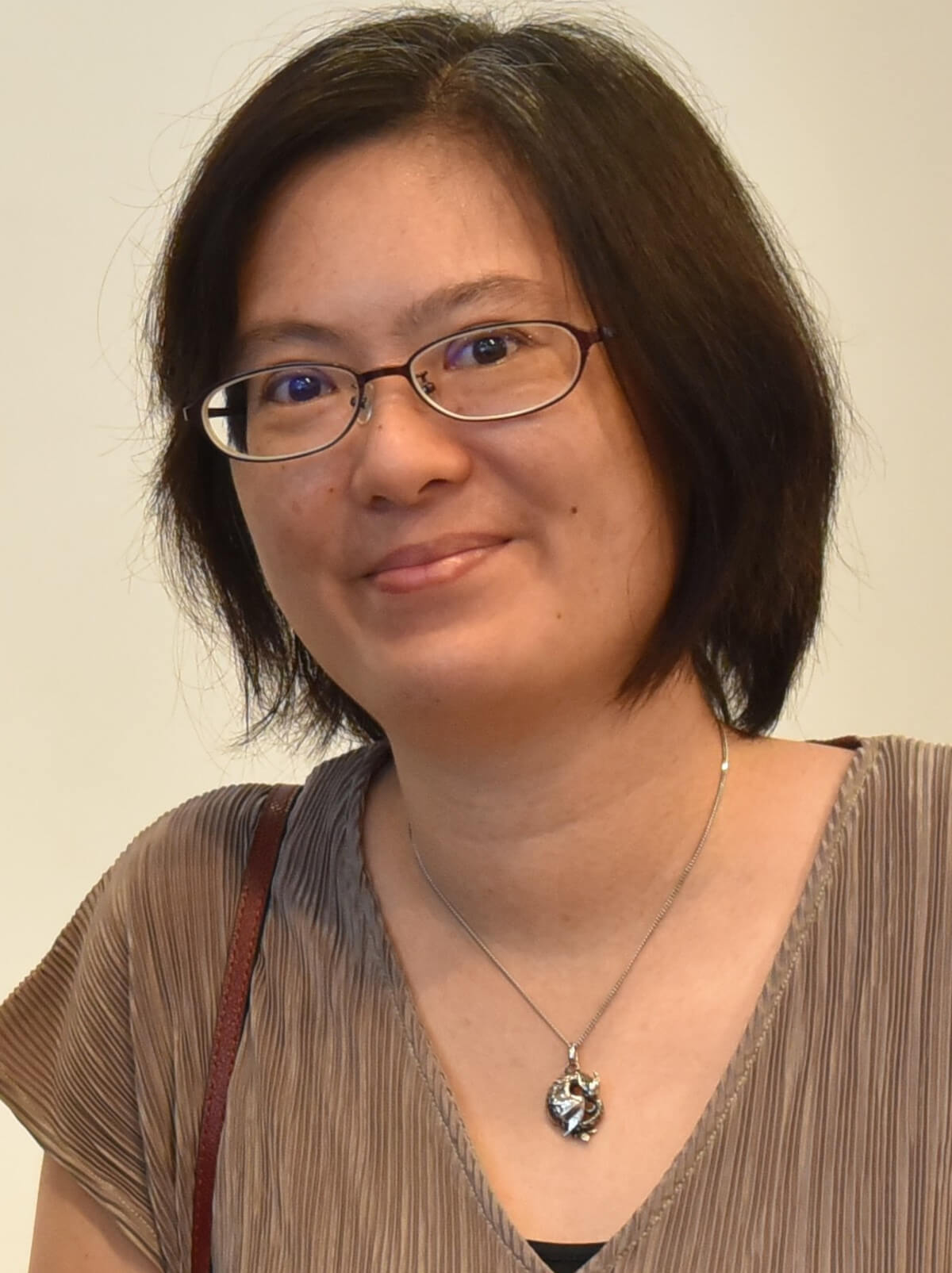 Senior lecturer Sandara Tang has been teaching digital painting at DigiPen (Singapore) since 2011 but has been an active part of the art community for much longer than that. She has been sharing her pieces on DeviantArt since 2004 and has amassed close to 200,000 followers and an incredible 7.1 million page views so far. Sandara has since started sharing her work on Facebook and Instagram as well, with both accounts raking up over 25,000 and 15,000 followers respectively.
Overall, Sandara has been creating art professionally for around 16 years. Her love for the craft began when she was a small child. She took art lessons starting from her kindergarten years. To date, she estimates that she has painted more than 700 pieces over the years, and she still tries to complete one new painting a week now. As a veteran digital artist who is well-respected and loved in the field, she's also passionate about giving back to the art community. Here, she shares her top tips for aspiring digital artists.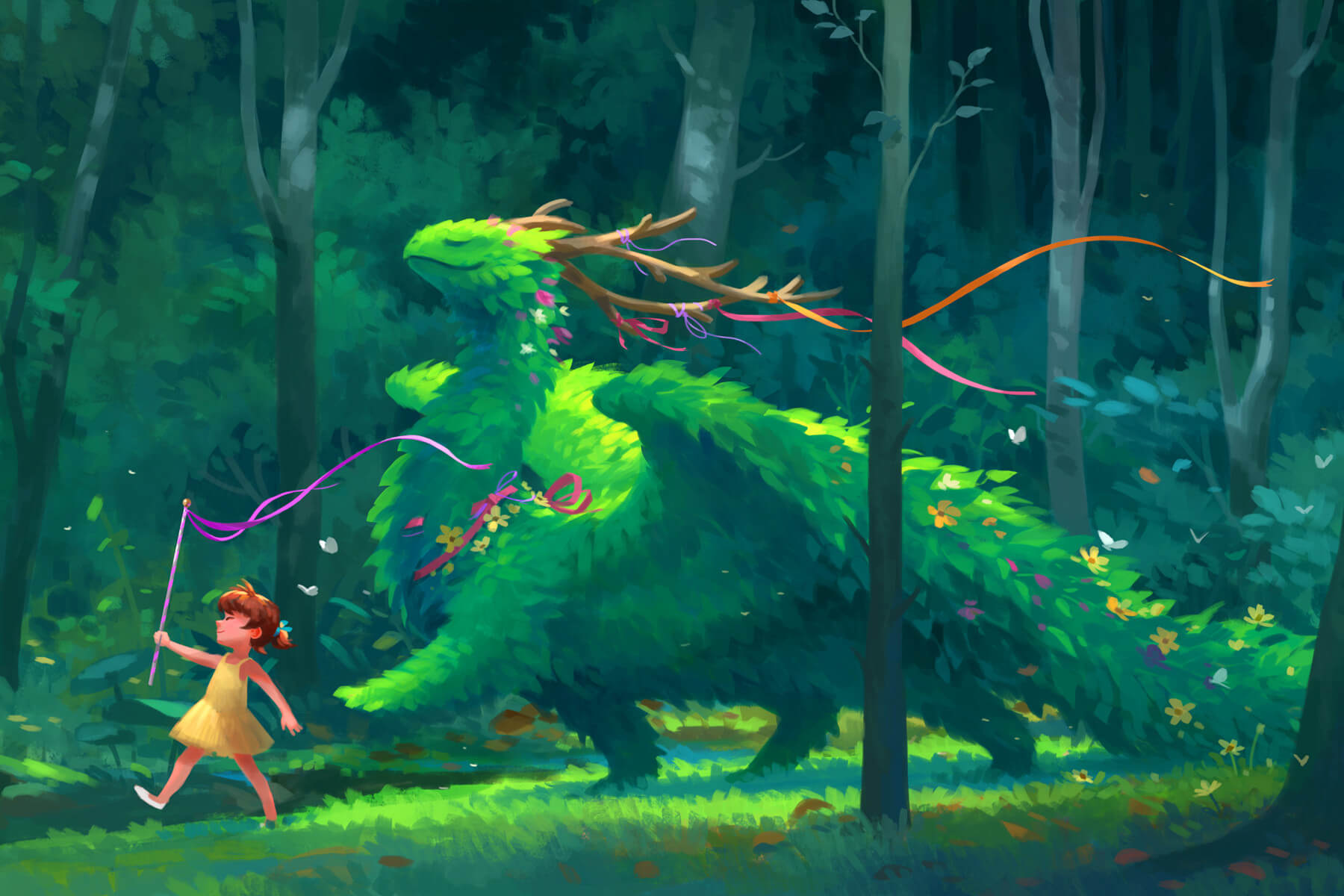 Be clear about your goals
First things first: Determine if you're keen to pursue digital art professionally or if you just want to draw as a hobby. The field is competitive, and it takes both passion and talent to succeed. "You have to decide early on whether or not you're suited for the digital media industry. Playing a game or enjoying a movie is very different from having a hand in its creation," Sandara says. "You will be expected to work hard, and unfortunately, crunch time and long hours are common in this industry."
Master the fundamentals
There are no shortcuts in life, and this rings very true in the art world. "To start, one needs to be at least proficient in fundamental skills such as anatomy, perspective, and color," Sandara says. "There is so much art and so many artists out there that your work needs to be really good to stand out from the crowd." And the best way to brush up on one's skills? Practice, practice, and practice. "It takes years to get good in art, and artists have to train every single day of their lives. There's no way around this," Sandara adds.
For newer artists who are unsure where to start, Sandara advises identifying a certain aspect of your art that you want to improve, then practicing that fundamental skill or technique in a style that you are comfortable with.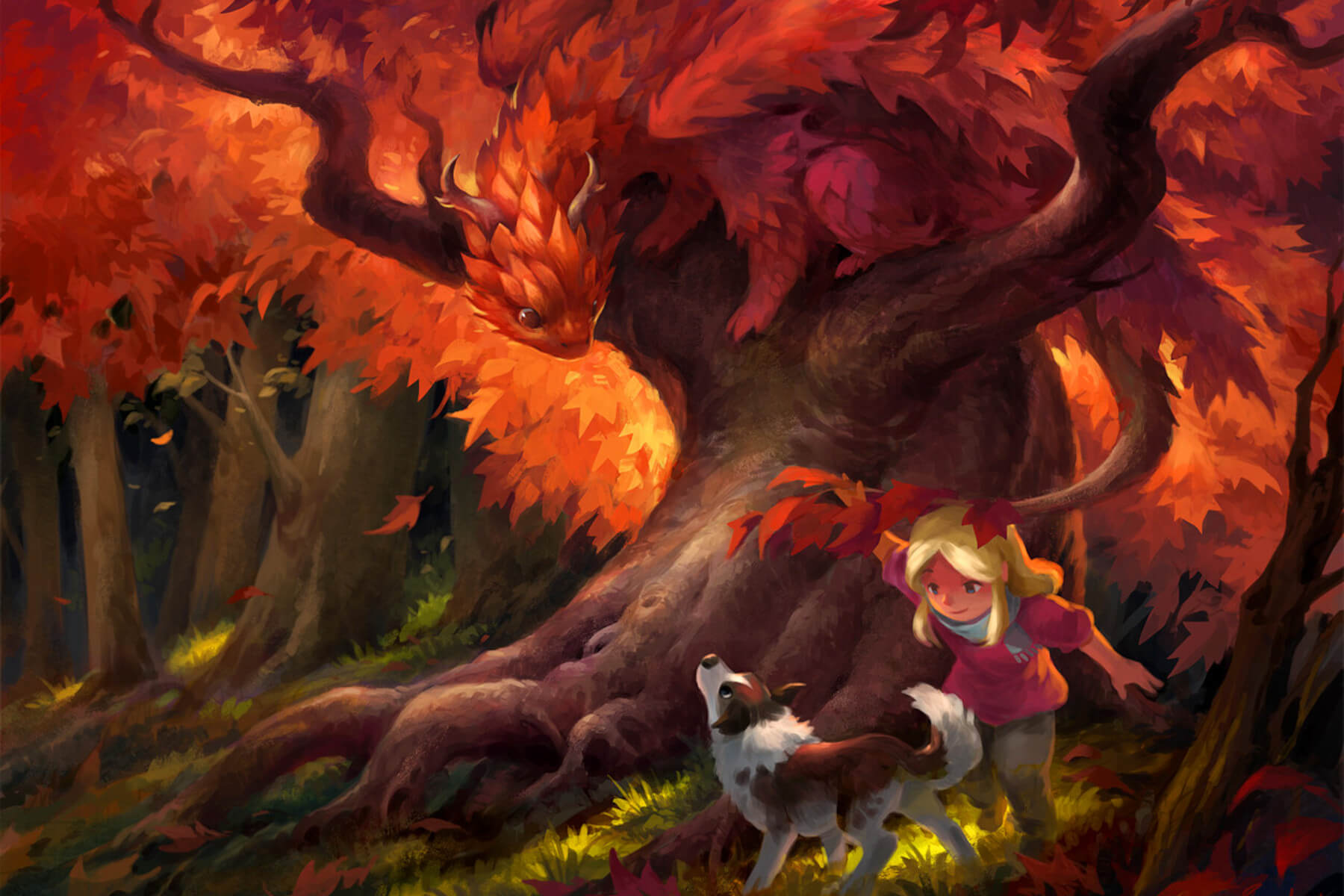 Persevere and be disciplined
Now that you know it takes a long time to hone your skills, you need to have the perseverance and discipline to keep going. "As an artist, the learning process is endless," Sandara says. "You need time to build up a good sense of aesthetics and train yourself to develop an idea and put it to paper." She also recommends building up discipline. That means making the effort to consistently sit down at one's computer for a certain amount of time every day to draw — even in the midst of distractions.
Be open to feedback
Nobody likes their work to be critiqued, but it is an essential part of improving and growing as an artist. "Whenever you put your artwork out there, be it online or when you submit it as a school assignment, you will receive feedback and criticisms. Some of this will be negative, but you must have the mental fortitude to consider the negative feedback honestly," Sandara says. This means taking a step back and assessing if the criticism holds merit. If it does and there are aspects where you can improve, acknowledge this and try to do better in that area the next time.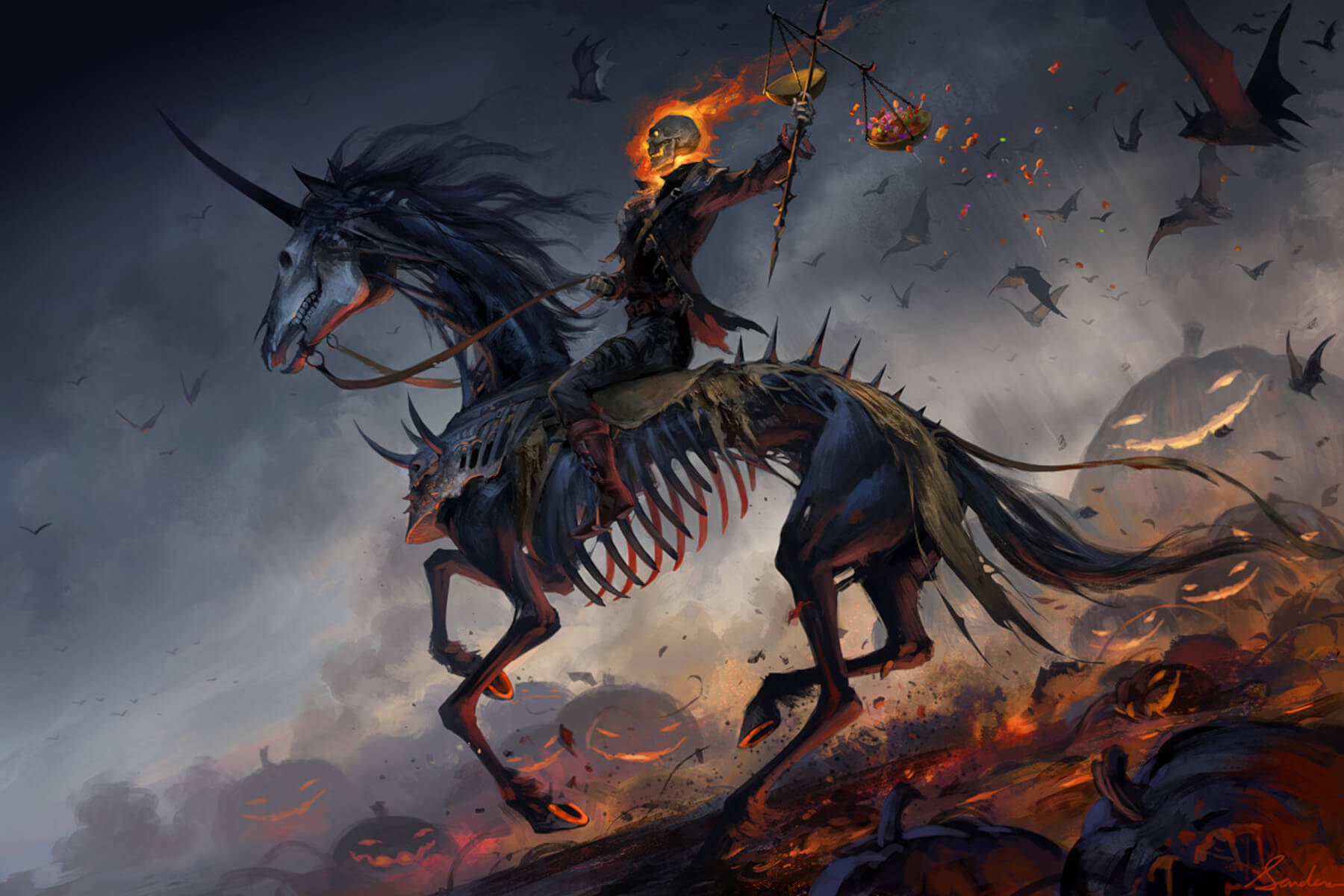 Build your portfolio early
Don't wait until you've graduated to start building up a portfolio of artwork to show to potential employers. "Every school assignment should be treated as something that you can include in your portfolio, as opposed to just being a means to getting a pass in that module," Sandara says.
Ideally, she advises art students to plan for and build their portfolio around nine months to a year before graduation. This is the time when students should seriously consider if they want to specialize. If they do, they need to start preparing works for their portfolio that reflect that. Lastly, Sandara cautions against solely relying on school assignments to build up one's portfolio. Instead, they should look into creating unique personal artworks that can show off their individual strengths and styles. Aim to eventually reach a point where your style is so recognizable that people can identify your art even if your name is not attached to the piece.
Learn from others
These days, there are tons of art tutorials online. If you're keen to improve a certain aspect of your art or to learn new skills, just look to the myriad resources available. For starters, you can check out these YouTube channels that Sandara recommends: Ross Draws, Jordan Grimmer, Marc Brunet, and Bobby Chiu. The channels are run by professional artists who give helpful tips and advice.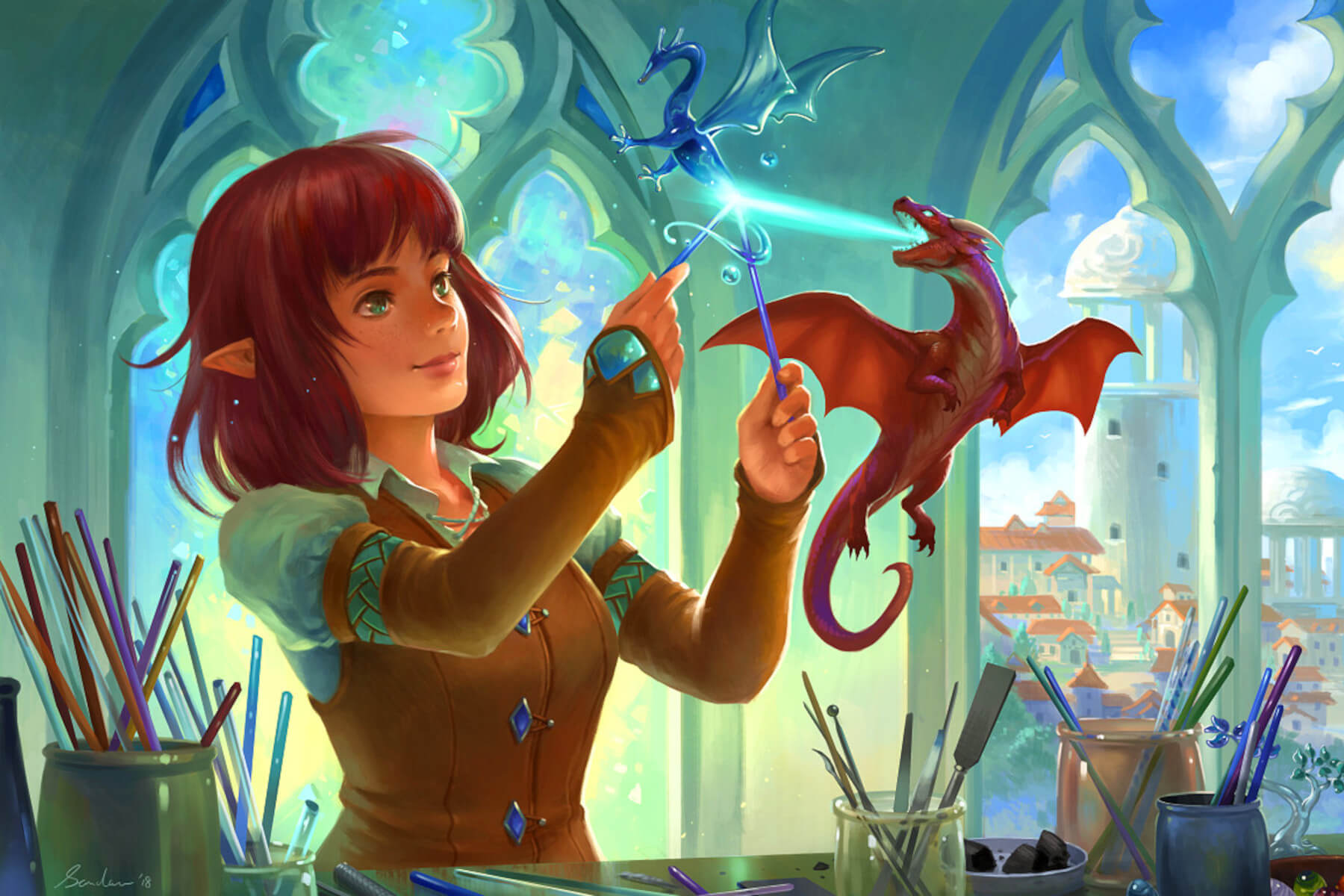 Be patient
There's no one-size-fits-all formula to building a name for yourself, and it takes years and consistent effort to build up a fan base. Sandara also says that an element of luck is involved, since once an artwork goes viral, it tends to bring a huge boost to your fan and follower count. Unfortunately, it's impossible to know for sure what will go viral. Instead, Sandara says it's important for an artist to make a consistent effort to keep putting out good artwork week after week. "It also helps to draw fan art or whatever is trending at the moment, in order to align your work with the public's interest," she says.
Keep your chin up
Sandara's final advice? Stay positive! "The road may be long and hard, but don't forget to enjoy yourself along the way," she says. "After all, art is primarily a passion and the process should be fun too."