Thanks to our strong ongoing partnerships with established game and entertainment companies, DigiPen (Singapore) periodically invites industry veterans to conduct art portfolio reviews for our BFA in Digital Art and Animation students. This gives our students direct access to experienced art directors and team leads who are able to give tips on curating one's professional portfolio.
We recently welcomed Kobe Sek, senior art director at Ubisoft Singapore, and Ken Huff, former training supervisor at Lucasfilm Animation Company Singapore, on campus to conduct separate portfolio review classes for our students. Both Kobe and Ken shared insights on what top employers look for when they're hiring. Here are their top tips to make your art portfolio stand out when applying for a job as an artist.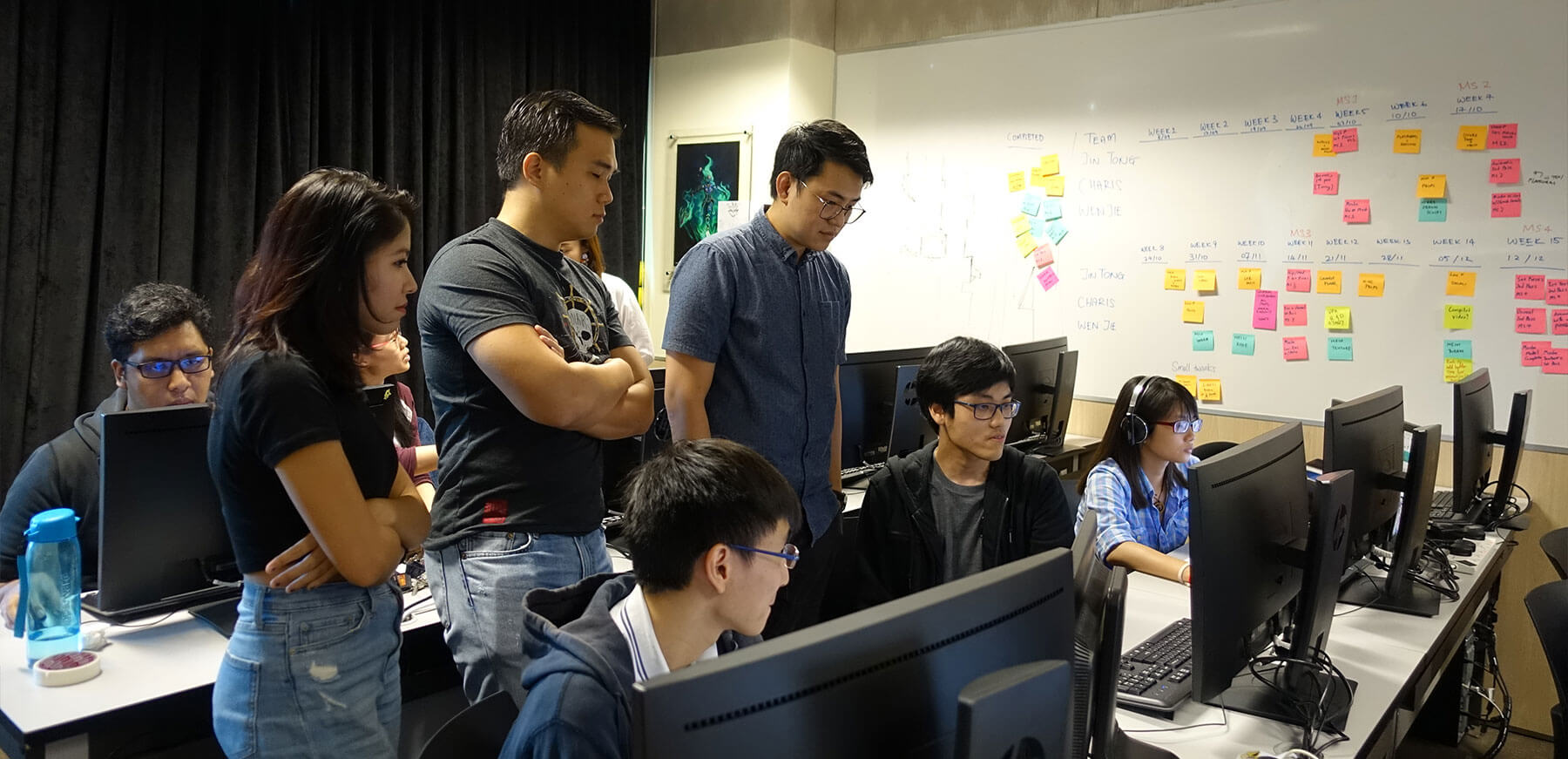 Tailor your portfolio
The first rule of thumb to follow when preparing your portfolio: Each application must be customized on a position-by-position basis. Ken suggests avoiding generic submissions as much as possible. Find a way to differentiate your content so that you can stand out. He adds that your artwork will most likely be looked at by someone who is going to be your boss, so the pieces must convince the reviewer that you are able to do the work they need you to do. For instance, if you're applying to be a character artist, it doesn't really say much about your skills if all your pieces are environmental concept art. Don't make your future employers guess what your strengths are — show them clearly.
Know the companies you're applying for
No matter how much you love the anime and manga style, leave those pieces out of your portfolio if you're applying to companies like Ubisoft Singapore and Lucasfilm Animation Company Singapore, since those studios' work leans towards realism. Be familiar with the style of your potential employer and make sure to show that your work fits the art style they're looking for. Companies are always on the lookout for talent that is relevant to their needs.
Quality over quantity
When it comes to picking artworks to include in your portfolio, don't try to hit an imaginary quota if you don't have enough solid pieces to include. Only include pieces that you're really proud of instead of putting together a thick portfolio of mediocre work. "People have gotten hired with portfolios consisting of only one or two amazing pieces that showed a deep understanding of the work," Ken says. "But do keep in mind that there needs to be a balance. If you've been studying for a few years and only have one piece of work to show, it will raise questions that you must be prepared to answer."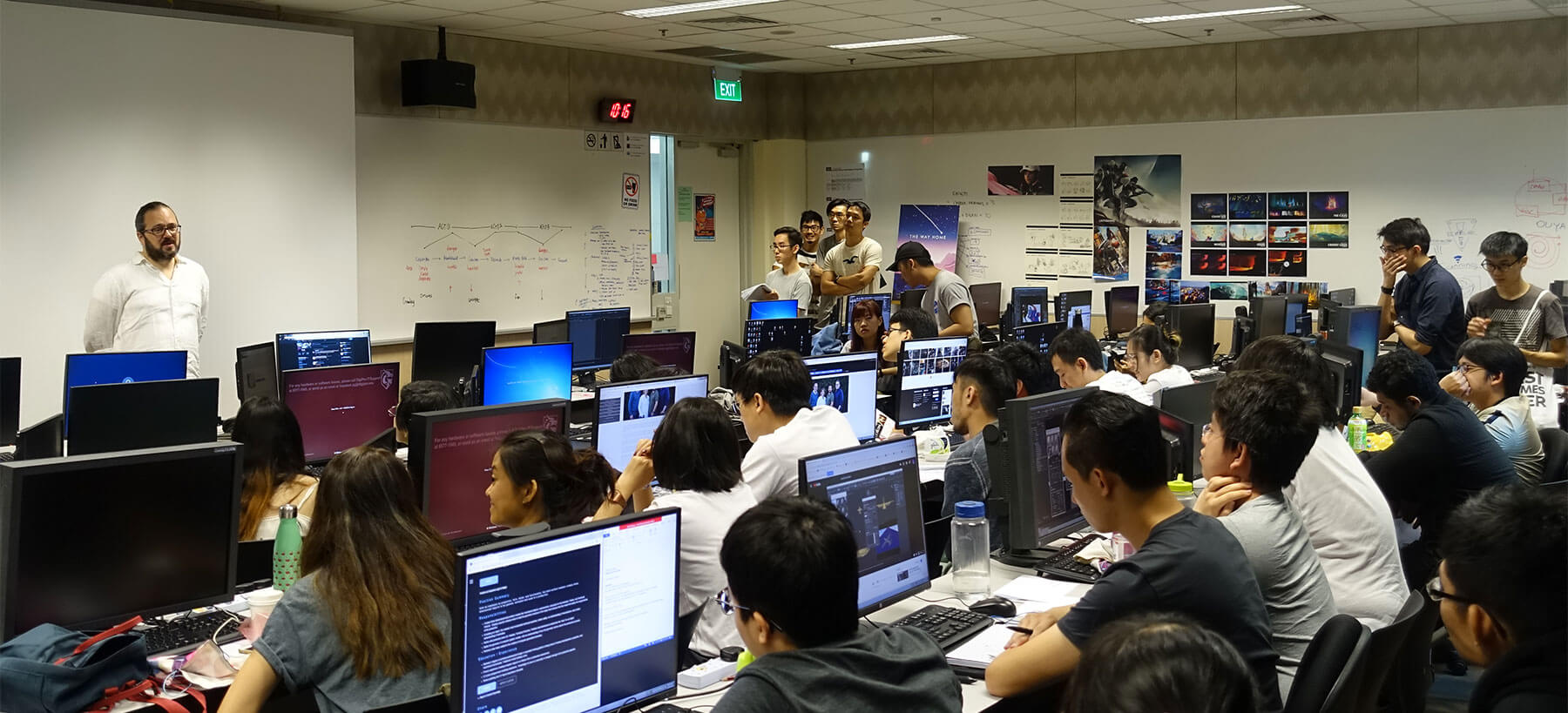 Be prepared to explain your pieces
Similarly, every piece in your portfolio must be there for a reason. "If you have a piece inside that's weaker, chances are that your interviewer is going to ask you to talk about it," Ken says. Don't let that one weaker piece trip you up. Be prepared to explain and talk about every piece: What was your creative process? Given more time, how would you improve it? What would you change about the piece? These are just some of the common questions that might come up during the interview, so it's best to think through your replies beforehand.
Organize your portfolio
Your portfolio tells a story of who you are as an artist, and you don't want that story to come across as jumbled and incoherent. "The difference between an average and a great portfolio is how candidates organize their work," Kobe says. "Be organized. Put the most recent and relevant work at the front. Your portfolio should show clear evidence of creative ability, consistent quality, and the logical progression of your ideas." Putting your best work in front also gives you a leg up as each portfolio usually only has about 20-30 seconds to make an impression on the reviewer, Ken says.
Be original
As an artist, it doesn't say much about your creativity if you make a drawing or copy of an existing photograph or image. The same rule applies to fan art. "While there's nothing inherently wrong about submitting fan art, it just doesn't give justice to someone's creativity. When looking at portfolio pieces, we'd much rather see an original idea come to life than a beautiful practice piece without meaning," Kobe says.
Don't rely solely on schoolwork
Your portfolio should consist of more than just school assignments. Ken provides an example: If you were tasked to draw a shiny sports car for school, chances are the rest of your peers will also include similar pieces of shiny sports cars in their own portfolios. If a potential recruiter receives multiple portfolios with shiny sports cars at one go, he or she might stop viewing the pieces objectively and see it as just another shiny sports car. But this doesn't mean that all your school work is going to waste. What you can do instead is to adapt your existing pieces. "Instead of just submitting a drawing of a shiny sports car, you can also do a separate drawing of what that car would look like 10 years later," Ken suggests. In this way, you're showing more depth and finding ways to differentiate your content. You can also update certain pieces of work to give them a fresh spin.
Beyond schoolwork, including personal pieces in your portfolio also shows your dedication to your craft, since you're practicing and honing your skills outside of class time. Not sure where to start? When in doubt, it's hard to go wrong with observational drawings, since they showcase your fundamental skills and understanding of things like lighting, composition, and anatomy.