Many graduates aspire to a stable job they can turn into a career by getting their foot in the door at a large corporation right after graduation.
Not so for DigiPen Institute of Technology Singapore alumni Chin Yong Kian and Lim Chian Song.
As they sat together in their office at the Games Solution Centre (GSC) at Mediapolis Phase 0, a resource center for small and medium-sized local game development start-ups initiated and supported by the Media Development Authority (MDA) and managed by Nanyang Polytechnic (NYP), the pair recounted their journey.
After fulfilling their National Service obligation and graduating in 2013 from DigiPen's Bachelor of Science in Computer Science in Real-Time Interactive Simulation program, they took the plunge into the world of entrepreneurship by launching their own company.
Game development startup Rotten Mage, which the pair established with another partner, is the result of a vision Yong Kian and Chian Song had as wide-eyed students with big dreams back in NYP. Both were passionate and driven hopefuls who made a pact to start their own venture in game development once they completed their education.
With our own business, we felt there would be a personal connection to our product, Spacejacked," explained Chian Song.
Spacejacked, a retro-styled 2D shooter they are working on for PC, Mac, and Linux platforms, will have taken the team about 18 months to develop from start to finish.
Yong Kian added, "The other reason we chose to start our own business was that we felt that we had nothing to lose as we were young. Also, it is when you are young that you have the most energy to run a business."
The partnership was ideal, as each party brought different and complementary qualities with them.
Chian Song said, "Yong Kian is slightly more introverted but better at sound design and art, while I am more extroverted and deal with the sales and networking aspects of the business."
As an example, Chian Song said he represented Rotten Mage at the 2015 Game Developers Conference in San Francisco, where he rubbed shoulders with other game developers, industry partners, and proactively networked with game publishers and the press.
Regardless of their different fortes, he said, they are sharply focused on what their business is about.
"At the end of the day, we are all game developers," said Chian Song.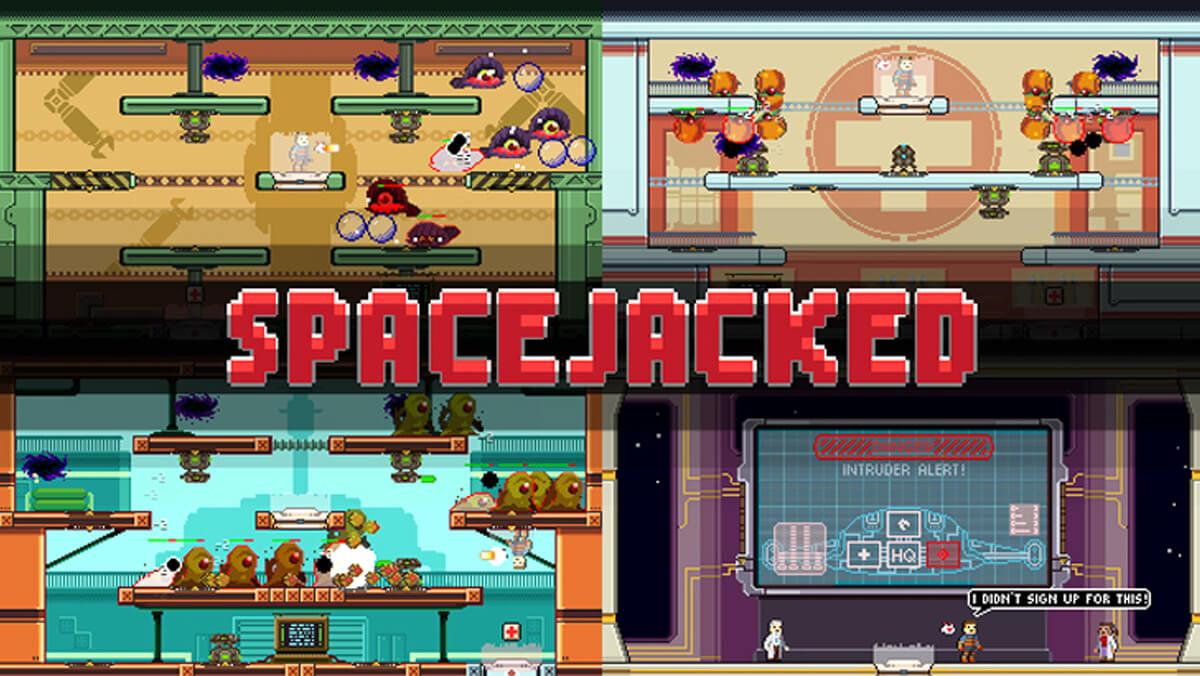 Although it is not officially released, Spacejacked has been covered by the popular games review website indiegames.com. It also received the go ahead to be released on Steam, thanks to the Steam Greenlight program for independent developers. That opportunity is only bestowed upon games that receive sufficient votes from Steam community members, explained Yong Kian.
As of now, the two graduates say they are in the "final push" phase of developing Spacejacked. One of the biggest challenges they have encountered is pushing through the onerous game development process without drawing a regular salary.
Yong Kian worked part-time at another game company while juggling his duties at Rotten Mage but has since stopped to concentrate on the final and most intense phase of making Spacejacked, which is scheduled to launch at the end of the year.
They live on savings, they said between chuckles, as well as some family support. Concerned family members would sometimes ask whether they were making any money.
"They had the mentality that you would just buy and sell something to make money, but in game development, you have to make the product yourself first before you can sell it. The important thing is you have to show them you are doing something (with your time)," said Chian Song.
Another factor that greatly eased their burden was the GSC, formed to nurture homegrown talents in the emerging industry of game development in Singapore. The workspace, computer equipment, and internet access are provided at no cost, which serves as a huge shot in the arm to aspiring entrepreneurs like Yong Kian and Chian Song.
As for the team's long-term plans for Rotten Mage, Yong Kian said it remains to be seen.
"That will depend on how Spacejacked does. The sales figures of Spacejacked will affect how big our next game will be. The best case scenario would be that it does well enough for us to recoup our investment," said Yong Kian.