DigiPen (Singapore)'s BFA in Digital Art and Animation program prepares aspiring artists for all stages of the production pipeline. Graduates are equipped with a wide range of skills that allow them to thrive in the field of games, film, media, and other areas of applied arts. But one BFA alumnus, Tan Rijian, broke away from the mold. Today, Rijian works as a research engineer at Singapore Polytechnic where he does hands-on scripting using the C# programming language for augmented and virtual reality projects in Unity.
Prior to joining DigiPen (Singapore), Rijian graduated from Nanyang Polytechnic with a Diploma in Digital Entertainment Technology. The course offered a mix of art and programming modules, and it gave Rijian a taste of the C++ and C# programming languages, as well as Python scripting. It was also during Rijian's Polytechnic days that he discovered his passion for 3D modeling. "I love robots and anything science fiction. I've been inspired by games and movies with these themes since I was a kid," Rijian says. "3D modeling is an avenue for me to pursue this interest further as I get to be a part of the creation process."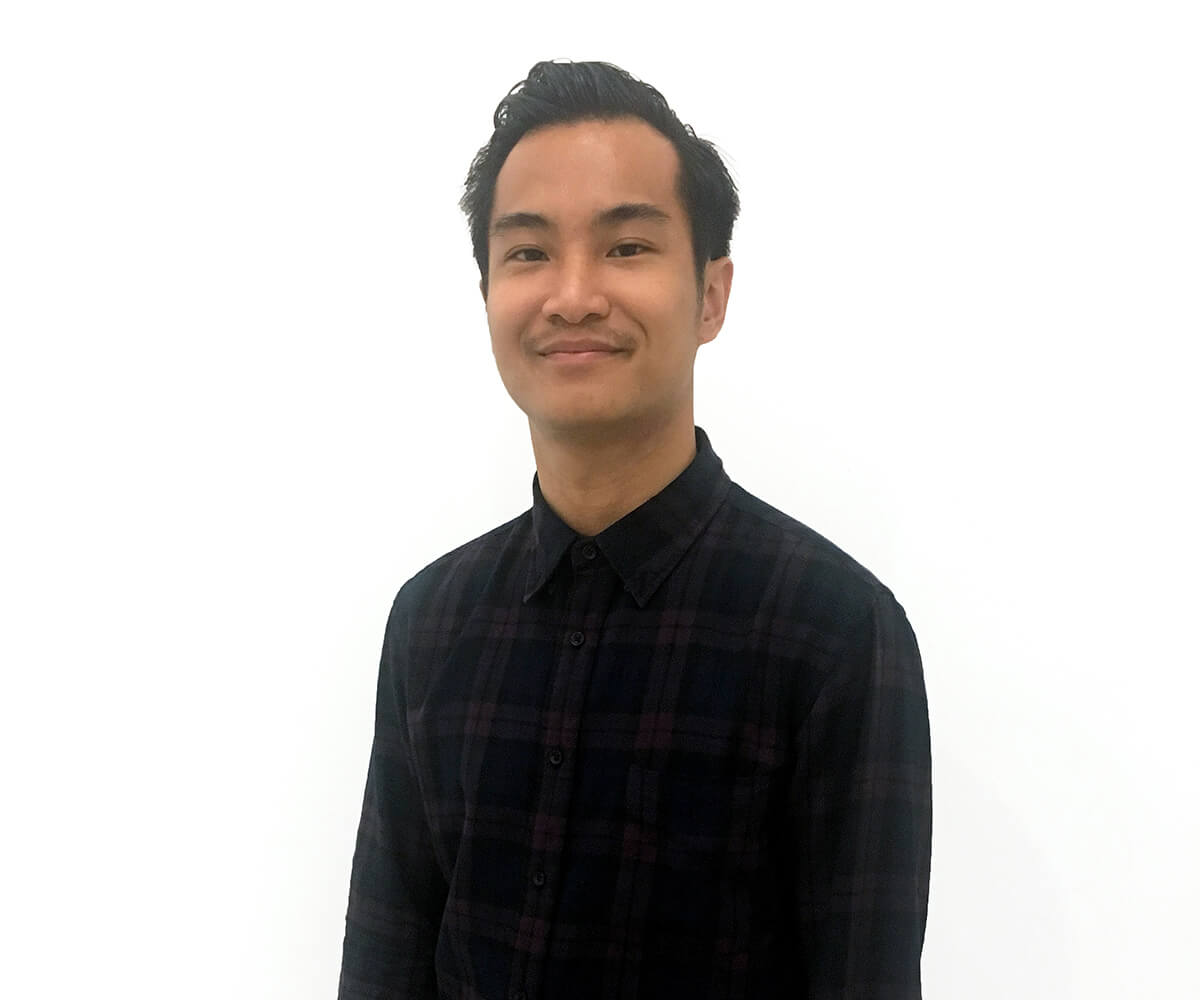 Rijian had heard about DigiPen (Singapore)'s renown in the field of computer graphics, digital sculpting, and 2D and 3D animation, so he enrolled in the Institute's BFA program to further his studies and hone his skills in those areas. Rijian graduated from DigiPen (Singapore) in 2014 and started working at ST Engineering as a 3D modeler soon after. His job scope included creating 3D ships and buildings for maritime simulation training. As part of that work, Rijian had to integrate his 3D models into the simulation to ensure that they looked accurate. He did this for four-and-a-half years at ST Engineering before an opportunity to expand his skill sets came along.
In late 2018, a fellow DigiPen (Singapore) alumnus reached out to Rijian with a job offer. Singapore Polytechnic was looking for a hybrid artist-programmer to do 3D modeling and scripting in Unity for a maritime project. It was an opportunity that would build upon his current experience while allowing him to explore new technologies, since the maritime project would be done using augmented (AR) and virtual reality (VR). Even though Rijian didn't have any work experience in scripting, he successfully applied for the position as a research engineer at Singapore Polytechnic.
In his current role, Rijian is responsible for 3D modeling and UI/UX design for both internal and external AR and VR projects for Singapore Polytechnic's Centre of Excellence in Maritime Safety. Rijian is also brushing up on C# programming and has had the opportunity to implement simple scripting for some of these projects. "As a graduate with a BFA degree, I'm very thankful for the opportunity to try my hand at programming in my current role," he says.
In Rijian's free time, he has been taking online courses to further hone his skills in C# and Unity. While the programming side of his job sometimes leads to new challenges, he says his colleagues are always ready to lend a hand or give him advice when it's needed. "The strong team cohesion and camaraderie is one of the best parts of the job," Rijian says.
Despite the challenges that come with learning programming, Rijian has no regrets diversifying his skill set beyond the scope of an artist. He is aware that his career journey is unconventional for a BFA graduate, but he encourages other artists to similarly branch out if they can. "In Singapore, it isn't always easy to find jobs that only require art or animation skills," Rijian says. "Instead, it is beneficial to pick up new skills such as programming or UI/UX design to make yourself more marketable. It might take time, but it definitely can be done."