Government Digital Services (GDS), a branch of the Government Technology Agency (GovTech), employs some 100 skilled technologists at "The Hive," with the office located inside Singapore's iconic Lucasfilm Sandcrawler building.
There, they create and refine government service webpages and apps, all with the aim of improving digital interactions between the Singaporean government and its residents.
GDS started off as a small internal project team, before its official establishment in 2013.
The team has worked on resident-centric apps and services like myResponder, OneService@SG, the Business Grant Portal, and Beeline.
This government agency unit is also home to three SIT-DigiPen graduates — Jasmine Cheah, Gina Chiang, and Trey Chua — each of whom graduated with a Bachelor of Science in Computer Science in Real-Time Interactive Simulation degree.
Jasmine Cheah
Jasmine was accepted into GDS after she passed a technical test and interview. One of her first projects was the myResponder app, created for the Singapore Civil Defence Force (SCDF) in an effort to improve survival rates for residents experiencing cardiac arrest.
On the app's homepage, there is an emergency button that notifies the SCDF. The SCDF will then update the app with a case so that other users trained in CPR can immediately tend to the cardiac arrest victim. Users can also view the nearest locations of Automatic External Defibrillators (AED) and register a location if they have an AED within a building.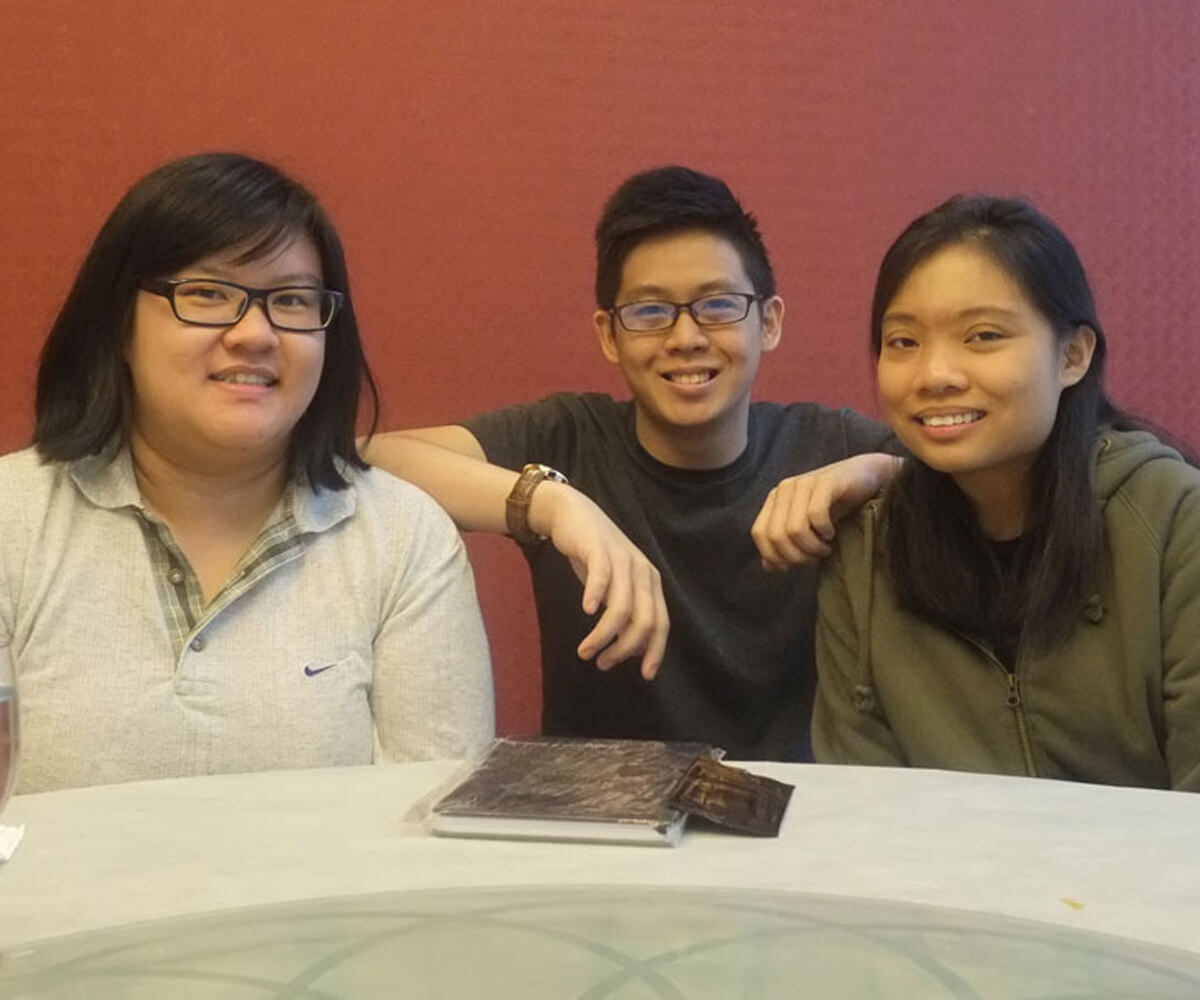 Jasmine worked on front-end development for the iOS version of the app, and was also involved in developing some of the back-end web services. Her team collaborated closely with SCDF on rapid prototyping, UX design, and interface testing, and was able to get the whole system up and running in eight months. Knowing that this app had the potential to save lives was especially satisfying for Jasmine and her team.
While Jasmine had no trouble in her work on myResponder, she remembers having to explain during her initial job interview that DigiPen graduates have technical abilities beyond just creating games.
Her scores on the coding test convinced the hiring manager that she had the necessary chops, and they hired her as an Agile Software Engineer.
Though initially unsure as to whether the technical abilities of DigiPen graduates would be a good match for the work in GDS, Jasmine's supervisor later pointed out that it was actually because of the skills she acquired at DigiPen, not despite them, that Jasmine was a great hire.
By drawing on her education, she was able to propose several creative solutions that have come in handy on GDS projects.
Gina Chiang
Gina chanced upon an opportunity with GDS while combing through companies for a possible internship. She saw the job as a chance to take a break from developing games, and an opportunity to further her web application development skills.
When she graduated in 2015, Gina was offered a consultant position at GDS, where she was an instant fit. The flat hierarchy of GDS' project squads was similar to the game development projects all DigiPen students complete; squad mates of different disciplines (such as UI/UX designers, developers, scrum-masters, and product owners) all work together to bring one project to fruition.
The technically-intensive curriculum and the fast-paced environment in DigiPen has better prepared us for the real-world, therefore adjusting to the culture of GDS is not an issue," Gina said. "The education in DigiPen also helped me develop the ability to identify, analyze, improve, and create processes, hence becoming a better problem solver."
Trey Chua
The critical thinking and entrepreneurial culture of GDS also attracted Trey to the Hive. The chance to work at an organization that effects meaningful improvements in people's lives was a huge bonus too.
He joined the recently launched Technology Associate Programme, a two-year programme which allows him to develop his career, selecting the Tech Specialist pathway. In the programme, Trey enjoyed the opportunity to learn about the technical intricacies of scaling large, complex web applications.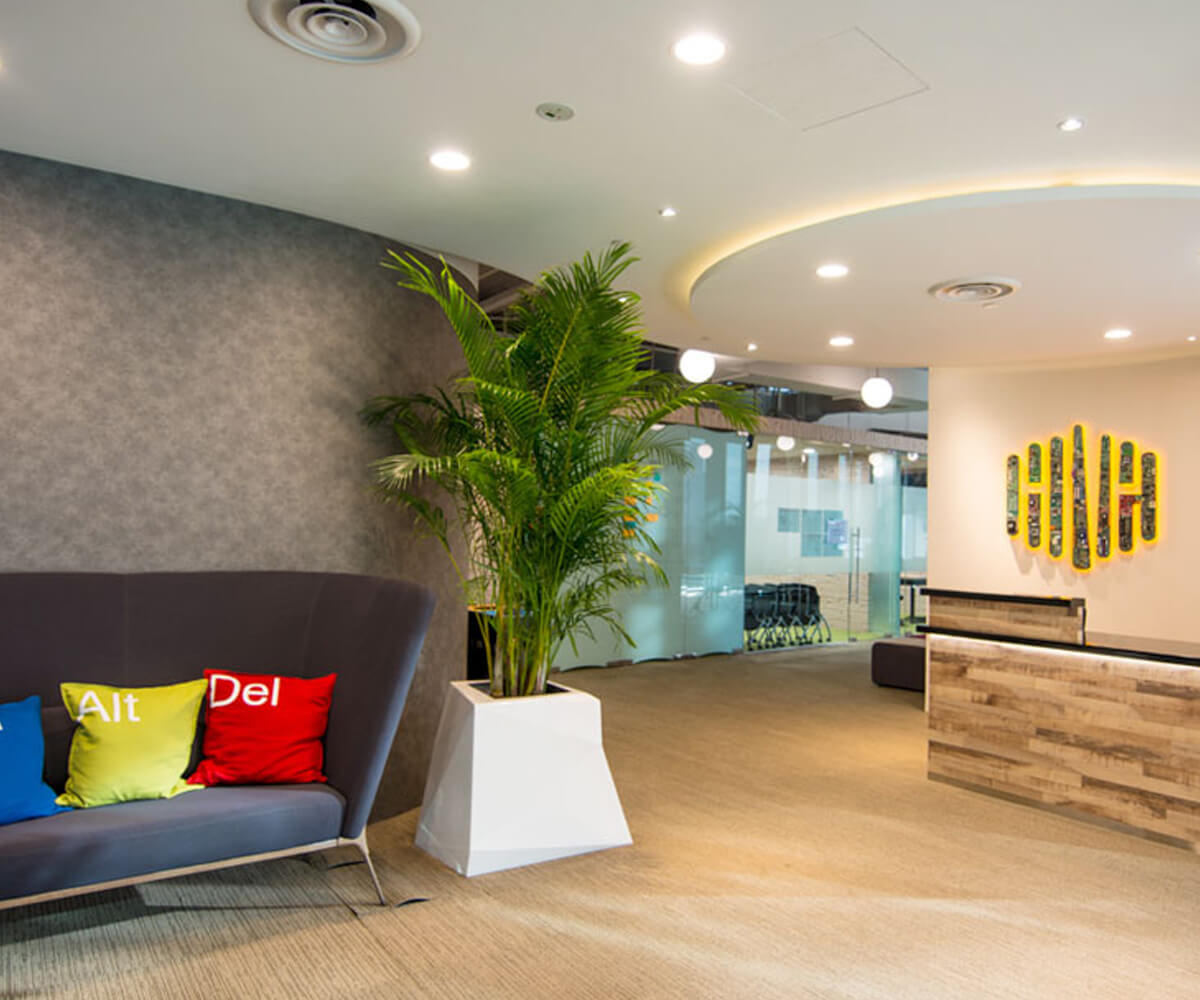 "What I enjoy most about working in the Hive is the amount of autonomy that every individual gets. We are free to suggest projects and develop ideas that can one day become full-fledged projects," Trey said. "Moreover, I am constantly challenged and learning from the bright and passionate team here in Hive!"
These three SIT-DigiPen (Singapore) graduates are just some of those working outside of the interactive digital media industry. Indeed, we can expect to see more students following similar paths as Singapore's digital economy grows and impacts companies in a diverse range of industries.