In the midst of the global pandemic in 2020, most people would not have considered switching jobs, much less if it involved moving countries. But that's exactly what BS in Computer Science in Real-Time Interactive Simulation graduate Thin Bing Zong did last year when he accepted a job as an Amazon software development engineer and relocated to Seattle, Washington, in the U.S. It was a bold move, especially since he had started out in game development. Working for a software giant like Amazon was not something that Bing Zong had ever previously considered.
Before joining DigiPen (Singapore), Bing Zong pursued a Diploma in Digital Entertainment Technology — now renamed as Diploma in Game Development & Technology — from Nanyang Polytechnic. He enjoyed his studies and wanted to further his knowledge in game programming, which led him to enrol in DigiPen (Singapore) for its hands-on and applied learning pedagogy. "Many of my friends were also applying to DigiPen (Singapore) at the time, and I thought it would be fun to make games together," he says. In Bing Zong's final year at DigiPen (Singapore), he joined Ubisoft Singapore as an intern gameplay programmer, which eventually led to a full-time position as a junior gameplay programmer. While at Ubisoft Singapore, Bing Zong helped to develop and maintain core navigation systems in the upcoming Skull & Bones game.
After over a year at Ubisoft Singapore, Bing Zong's friend recommended him for a role as a software engineer at NetVirta. NetVirta is a venture-backed software start-up that focuses on developing 3D scanning and computer vision technologies. This was a very different scope from game development, but he decided to take the plunge and successfully applied for the position. "Since my polytechnic days, I had always worked on game programming," Bing Zong says. "This led me to be curious about what the software industry side was like, and I thought that it would be better to make this transition early on in my career to see if I liked it."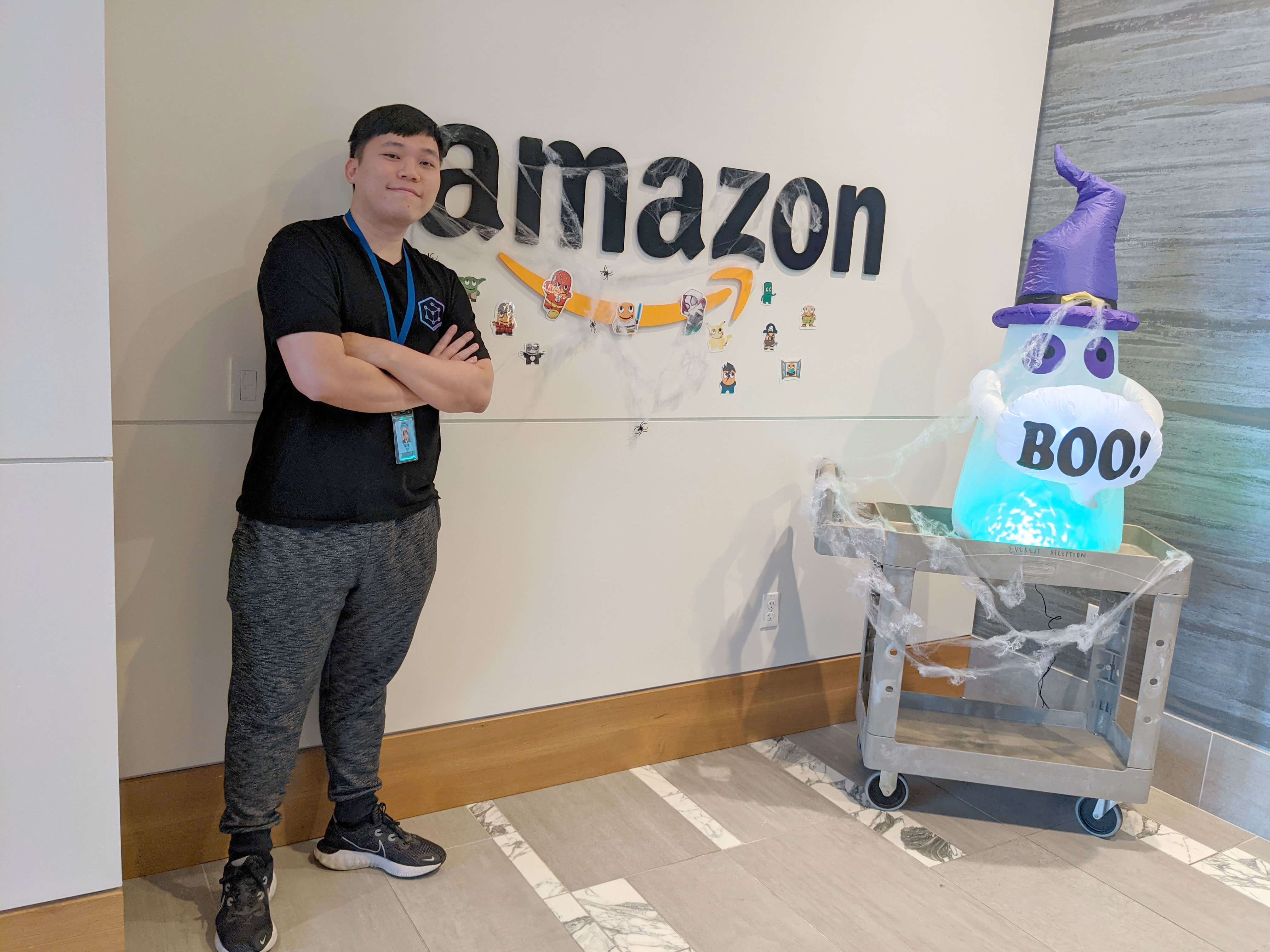 The decision paid off. At NetVirta, Bing Zong helped to improve large user experience systems that are used for several computer vision and machine learning functions. He excelled at his role and was promoted in less than a year. As the lead software developer, Bing Zong mentored a team of software engineers while defining the best practices for the software development cycle. This included maintaining coding standards, doing code reviews, source code management, building new processes, and testing existing software. Under Bing Zong's leadership, the team doubled in size over three months. A year on, Bing Zong rose through the ranks again to become the senior lead in development. In his role, he led 12 software engineers across three different teams to build complex software development kits for Linux, iOS, Android and web platforms. This led to one of the proudest moments of his career so far, when a colleague came up to tell him that he was glad Bing Zong was his manager. "Hearing this really motivated me to improve my management skills further so that I could help my team achieve more, as well as help individual colleagues achieve their goals," Bing Zong says.
His good work at NetVirta did not go unnoticed, and Bing Zong was approached by an Amazon recruiter in early 2020. When he was eventually offered the role, he accepted, feeling it was a great opportunity to challenge himself and learn more about software development on a scale like Amazon's. The relocation process took longer than usual due to delayed visa applications as a result of COVID-19, but it was still smooth overall thanks to the Amazon relocation specialists.
Bing Zong is currently a software engineer on the Amazon Alexa Internet team, where he works on all areas of the software development lifecycle. In a typical day, Bing Zong works on both frontend and backend services. This ranges from gathering requirements, planning, designing, implementing, testing, deployment, to operational maintenance. He makes use of various programming languages and technologies, together with Amazon Web Services, to produce highly robust software that can operate smoothly on a large scale.
For any other students or graduates looking to go into a similar field, Bing Zong advises them to build up strong computer science fundamentals such as those taught at DigiPen (Singapore). Doing so, he says, will enable them to pick up new technologies faster while understanding how things work. After all, technology is constantly evolving. And while keeping up with new technology and systems can sometimes be challenging, Bing Zong loves what he's doing. "In programming, I'm able to build all kinds of things," he says. "It's like solving a puzzle, and there is a great sense of satisfaction whenever I manage to resolve a complex problem or bug."