When we last caught up with 2019 BS in Computer Science in Real-Time Interactive Simulation graduate Keechin Goh, he had just co-founded his machine learning startup, Datature, with his business partner Denzel Lee. Datature has made considerable strides since then. From a small start-up with just two co-founders who were developing a drag-and-drop artificial intelligence (AI) system, Datature has grown to a team of over 20 individuals — plus an office dog — that spans two offices in Singapore and California. Their software has evolved into a full end-to-end platform for machine learning operations that is now able to automatically analyze data, train algorithms, deploy computer vision models, and more. The user base has also grown significantly, from hundreds of individual users to thousands of teams across various industries.
For all their work at Datature so far, Keechin and Denzel were recently recognized on the Forbes 30 Under 30 Asia 2023 list in the enterprise category section. "I am deeply grateful to the incredible team at Datature whose hard work and unwavering support has played a crucial role," says Keechin. "This achievement is not just mine, but belongs to each team member — past and present — who has contributed their skills and passion," he adds.
Datature's mission has always been to democratize deep learning and make it accessible to everyone regardless of their coding skills. To date, Datature's product has been used by companies around the world such as Nvidia, Rolls-Royce, Land Transport Authority, and more.
One company that has benefitted greatly from Datature's application is health technology startup BrainScanology, based in San Francisco. BrainScanology aims to transform the diagnostic testing process for brain diseases such as Alzheimer's. Datature's software has helped the startup streamline the complex task of identifying and marking areas in medical images and scans that require further analysis. By using machine learning technology to process the images, what was once a traditionally slow and tedious process has become significantly more efficient.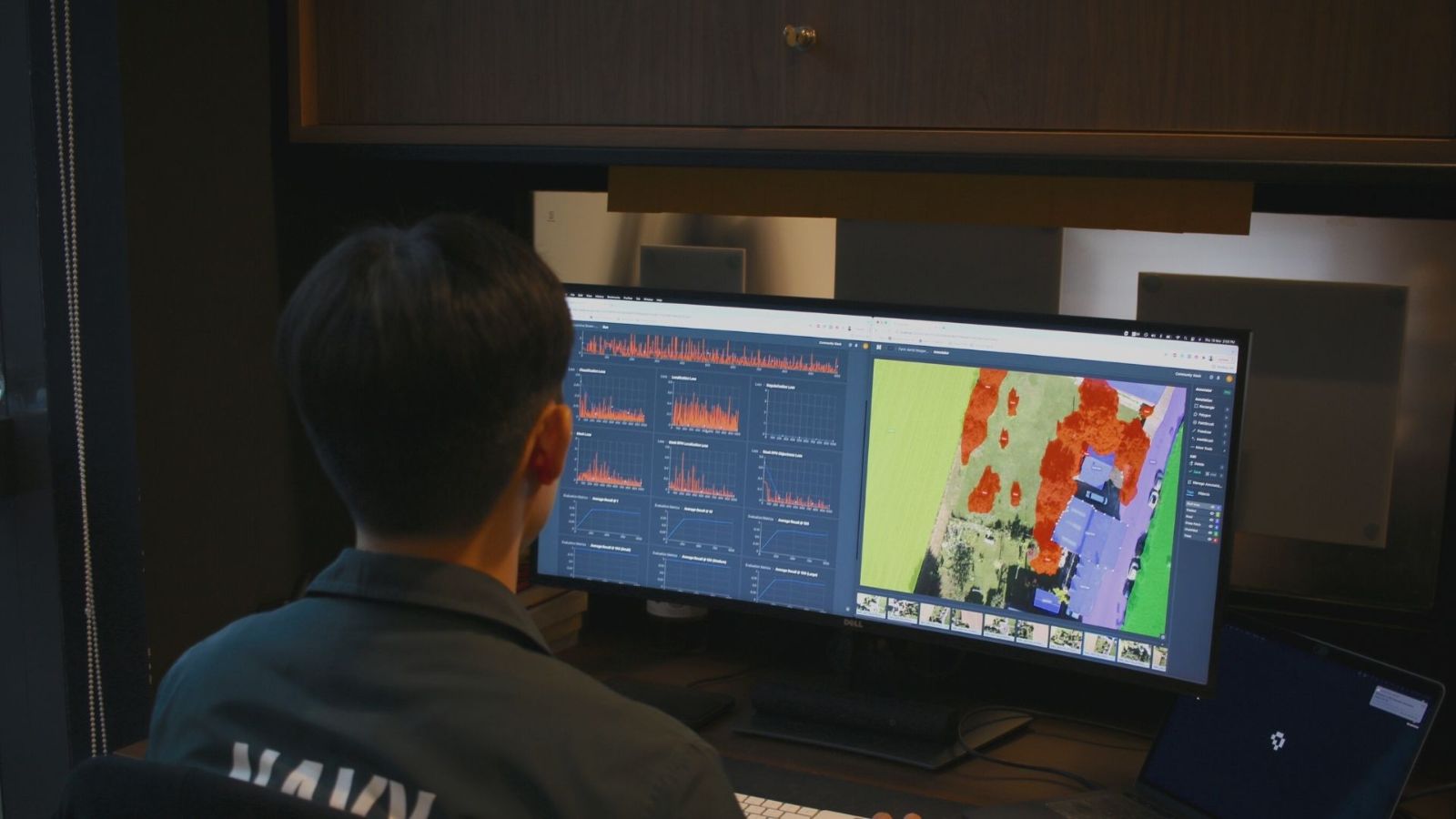 The software has also helped BrainScanology reinforce their deep learning models to ensure they remain adaptable and robust. Additionally, the BrainScanology team can use Datature's technology to visually track their models' performance and progression, allowing them to refine their AI applications over time as the datasets evolve.
Seeing how Datature has positively impacted businesses is a big motivation for the team, but beyond that, Keechin and Denzel have been pleasantly surprised by the range of industries that have adopted and found value in their product. "While we expected strong interest from the medical and manufacturing sectors, we have been pleasantly surprised by the innovative applications developed by our clients in industries such as agriculture, oil and gas, and security," Keechin says. "This shows the remarkable potential of deep learning in various fields."
Beyond improvements and refinements to their existing software, the Datature team also made waves when they secured a round of US$2.7 million in seed funding in mid-2022. This was led by venture capital firm Openspace Ventures and supported by January Capital and other strategic investors. The funding enabled the team to scale their team and platform, as well as expand the product offerings available.
As Datature continues to grow, Keechin hopes that the team will continue to refine their platform to tackle more specific challenges. This can range from aiding medical imaging procedures such as MRI or CT scans, to managing 3D data for autonomous vehicle applications. "As the industry's appetite for heavily vertical — or industry-specific — artificial intelligence increases, Datature plans to delve deeper into areas where we've already laid broad foundations," Keechin says. He adds that at its heart, Datature concentrates on two key aspects of machine learning — machine learning operations and unstructured data. The team hopes to eventually extend their solutions to include more forms of unstructured data models as they continue evolving and improving their product. All the best to team Datature!