Hwa Chong Institution, one of Singapore's most prestigious junior colleges, was the setting for DigiPen Institute of Technology Singapore's elective class, "Multiplatform Game Programming."
The focus of the class was on the different possibilities for game development across various platforms, with an emphasis on development for mobile devices.
Three sessions make up the entirety of the elective class. Taught by DigiPen Institute of Technology graduate John Doran, the first session of the elective class covered the basics of game programming and the components of a game project. Students were provided with step-by-step instruction and further insight into the game programming engine Unity, which they used to work on two different game projects.
Introduced to Hwa Chong Institution as a way to present junior college students with in-depth information into the world of game development, DigiPen's elective classes offer students a different approach with how to apply the skills they learn at school in mathematics, programming, and other careers in game development.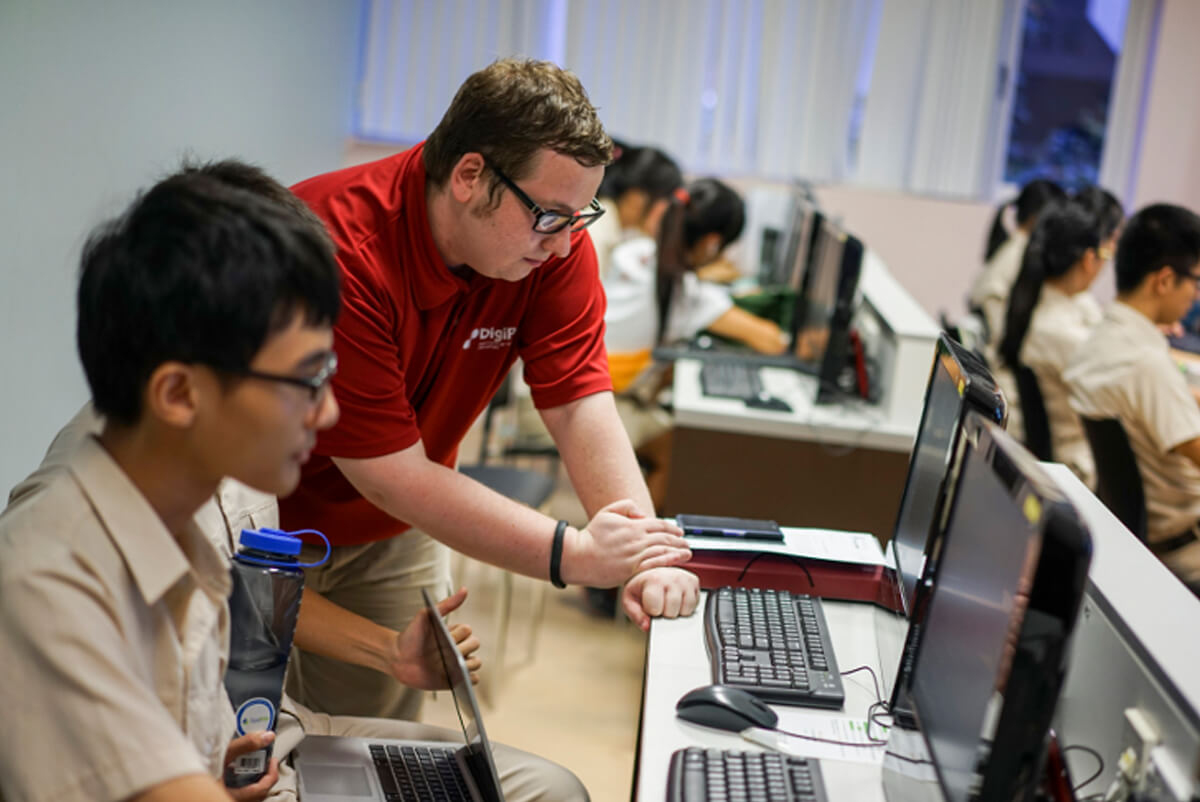 Article and photos by Silas Chu, editorial intern.