With an imposing presence, Dr. Edward Sim gives an introduction to the students at DigiPen (Singapore) that commands attention. Within the occasional heavy pause, he tells them to be prepared for the rigors and academic challenges that await them in the next four years of their DigiPen education.
"It's not going to be easy," he says, "There will be projects that you'll complete every semester on top of learning the academic subjects."
It's a stark warning, but one that he ends on a positive note, with assurances that he will work equally hard behind the scenes to see these students through their studies.
Prior to joining the DigiPen faculty in April 2010, Sim was a Ph.D. student in computer science researching embedded systems, as well as a teaching assistant at the National University of Singapore (NUS). Beginning with his bachelor's and master's degree studies, the Singapore Permanent Resident never deviated from his interest in computer science within academia. After submitting his Ph.D. thesis in January 2010, he applied for a faculty position at DigiPen and was accepted.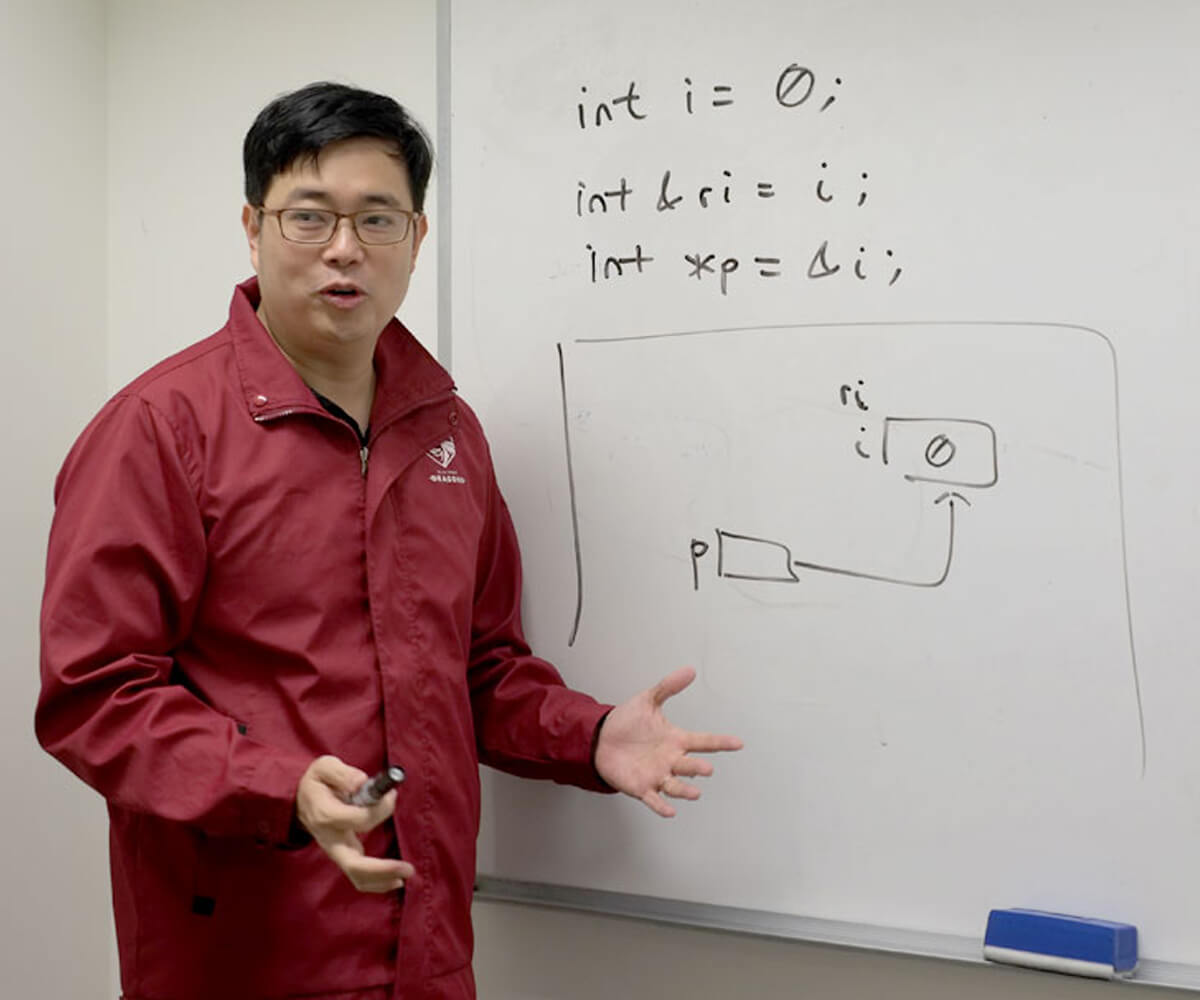 "I liked my research topic, but I loved teaching," Sim said. It was a professor in NUS, he added, who alerted him to the job opening at DigiPen. "At that time, I was trying to figure out what to do after graduating."
As soon as he stepped foot at DigiPen (Singapore), Sim says he knew he was in a school that takes its pedagogy seriously. "Prasanna Ghali, the Dean of Faculty, emphasized that the students here are driven to put what they learn into use," Sim recalls.
Compared to other universities, Sim says that the students in DigiPen (Singapore) care less about grades, but they still strive to go well beyond the minimum requirements in applying what they learn into their projects. He notes that this contrasts heavily with mainstream universities in Singapore, which tend to place more emphasis on student grades via examinations.
Because of that, Sim feels like the biggest challenge for him is to help students change their mindset and transition into DigiPen's industry-focused pedagogy. "Some polytechnic students tend to develop bad learning habits in a lecture, and this creates a two-way challenge in engaging these students," he says.
"I have to constantly figure out how to engage the students in class. But beyond that, the students have to be engaged with the course itself."
Since being appointed the Department Chair in Computer Science in the fall of 2013, Sim also has taken on other managerial roles like interviewing potential faculty, arranging guest lectures, informal mentoring, and organizing the department's Program Advisory Committee.
Despite the challenges in his current role, he says his proudest moment was when he watched the first batch of DigiPen (Singapore) students graduate in 2013. "It was an emotional experience for me," Sim says.
"Given the small student-to-faculty ratio, I had seen these students through their four years here in DigiPen (Singapore) and it gave me a sense of pride and satisfaction seeing them grow. It really fosters a sense of believing in what you do, which is to ensure that these students are well equipped, industry ready, and laying the foundation of their lives and careers."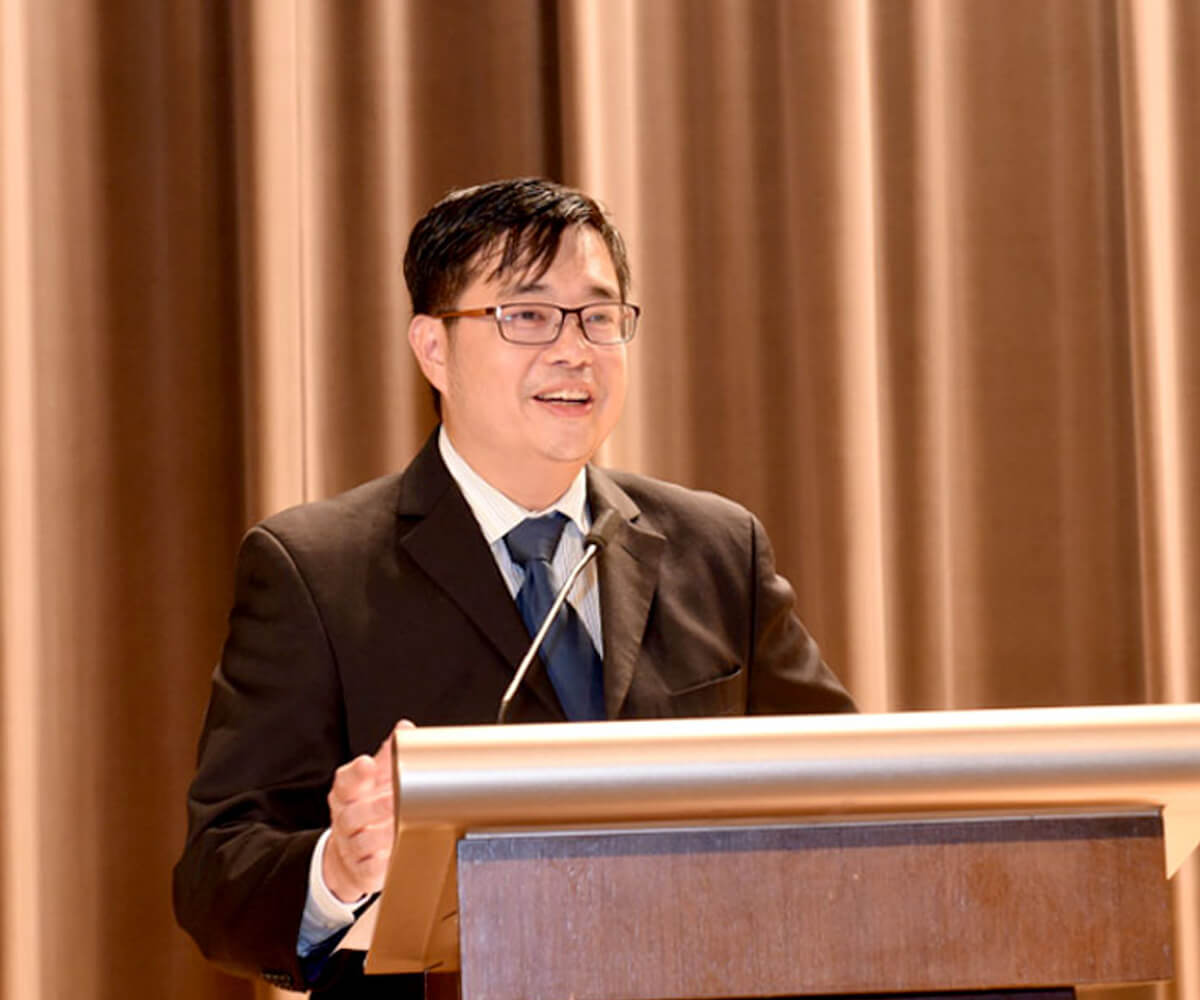 He also says that to this day, there is positive feedback from the industry regarding DigiPen (Singapore) graduates from big names like Ubisoft, Bandai Namco, and Koei Tecmo.
Sim is also hoping to hear more success stories of DigiPen (Singapore)'s graduates beyond the games industry. As students enter the workforce, he says, their skillsets are also in demand in other sectors like training and simulation, software research and development, logistics, and more. Compared to the first batch of students who entered the game industry, the current graduates have a wider net of industries to enter as DigiPen establishes its name in Singapore.
In addition, he is also looking forward to helping more students pursue their postgraduate studies. Sim cites Koh Naimin, Julian Teh, and Adrian Lim, all of whom are pursuing their Masters in Computer Science part-time in NUS while working full-time. The former two are full-time employees at Autodesk, while the latter is working at Ubisoft Singapore.