In June 2017, Dr. Xin Li migrated over 12,000 kilometers from the United States to Singapore to take on a new appointment in DigiPen's Singaporean campus. His roots with DigiPen Institute of Technology extend 17 years back, but his love for the computer sciences goes even further — dating back to his childhood in China.
"In my young mind, digital machines have always fascinated me," he said. "I was looking at the control panels and flickering lights in those Hollywood movies, and I was thinking to myself – this is the future." As a child, he said, he was curious about how human intervention made machines work the way they do.
Eventually, Dr. Li pursued his Bachelor in Computer Science in Northwest University at Xi'an, and later his master's degree at the Academia Sinica in Beijing. At that time, computer science was such a new field that his coursework often overlapped with subjects in electronic engineering and digital processing. After finishing his master's studies, he left China to pursue his Ph.D. at the University of Central Florida, specializing in computer graphics, animation, and real-time rendering technology. To this day, he is proud of getting his Ph.D. dissertation published in Siggraph, one of the world's premiere conferences on computer graphics technology.
DigiPen's syllabus is hard, but the students here learn a lot. But more importantly, I want the students to learn how to learn, as this will benefit them for life."
After obtaining his Ph.D., Dr. Li moved across the U.S. to work for Lockheed Martin in Seattle. For the next six years, he worked on various military simulations, similar to what our DigiPen (Singapore) alumni are doing at ST Electronics. "We had a military tank simulator where four roles were assigned: the gunner, driver, commander, and a loader," Dr. Li said. "The M1A1 simulator looks like a box on the outside, but the inside was what it would look like inside the real tank."
Dr. Li then went to work at Nintendo Software Technology (NST), which was where he met Claude Comair, the company's then CEO, now founder and president of DigiPen. While at NST, Dr. Li headed the research and development team to investigate the latest technologies and figure out how to incorporate them into games. He helped to register eight different patents as a result of that work. He also assisted in shipping the game Wave Race: Blue Storm, one of the launch titles for the Nintendo Gamecube.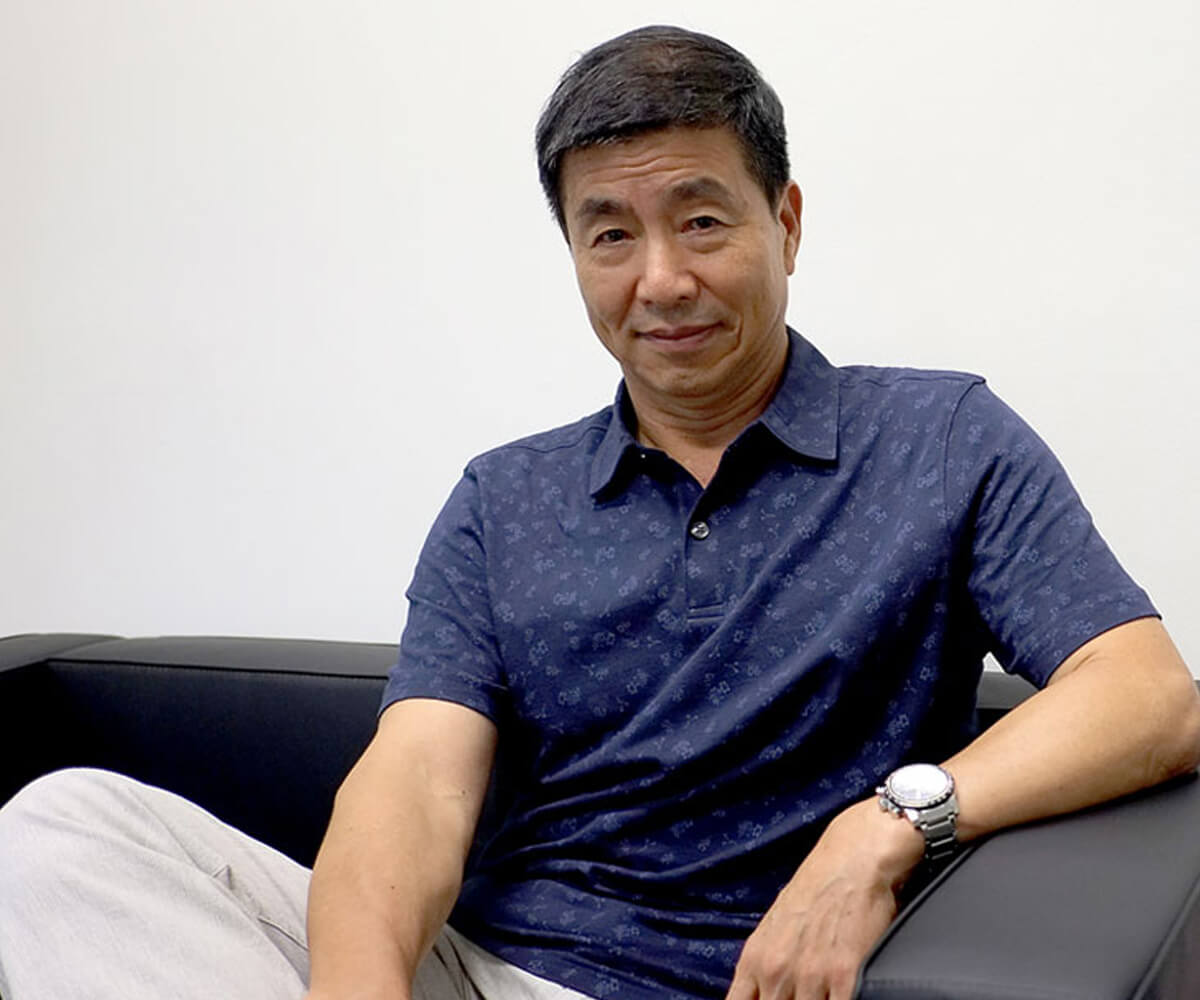 It was from his time at NST that he was also introduced to DigiPen. He first began teaching in DigiPen's Redmond campus in spring 2000 as an adjunct faculty, eventually moving to a full-time position in 2001. In eight years while teaching as a full professor in Computer Science, he was also assigned to different roles as the Department Chair of Computer Science, Director of the Master of Science in Computer Science program (for which he also designed the curriculum), Dean of Faculty for the Redmond campus, and Senior Vice President in Academic Affairs.
Now, he has taken up the mantle of Dean of Faculty at DigiPen (Singapore).
Since arriving here, Dr. Li has felt quite at home on the island nation. "This may sound surprising, but I was able to adjust well here because of the Asian culture, the food, its people, and Singapore's reputation of hospitality," he said, adding that he previously visited the Singaporean campus a few times while he was still appointed in Redmond and found similarities in how the programs are carried out, as well as in the communications and interactions among faculty, students, and staff. The fact that most Singaporeans are able to speak both English and Mandarin was another bonus for him.
"I do miss the mild weather in the U.S. though," he joked. "And I also miss driving, because it's not needed here."
With this new position, he identified three main goals. The first is to ensure that students are receiving the education they need to succeed in the industry and to take care of their wellbeing. The second, he says, is to build a strong faculty community and an academic leadership team. Thirdly, he hopes to foster efficiency, effectiveness, and growth within DigiPen (Singapore).
"DigiPen's syllabus is hard, but the students here learn a lot. But more importantly, I want the students to learn how to learn, as this will benefit them for life," said Dr. Li. "Half of what these students learn now may be obsolete in the next decade, because games and technology evolve every day. We can never know what's coming up next. So students would benefit more if they thought about how they learned in class, and apply that during their working years."
On a final note, he gave three pieces of advice for DigiPen (Singapore) students:
Embrace Challenges
There will be many deadlines to meet, and there may be sleepless nights, but do not be put off by failure, he said. The resilience developed through the toughness of the course will be beneficial in pursuit of one's career and life journey.
Ask For Help
It is better to ask for help as early as possible, because it will address the learning curve much easier rather than later on in the middle or end of the semester. The TAs, faculty, and staff are there to help. There are no questions that are stupid, and there is no shame in asking for help with regards to welfare.
Keep Your Eyes and Mind Open
DigiPen hopes to be able to groom not just technicians, but innovators and engineers of the future. Always be on the lookout for new things, he said, and don't stay content with what is known now. This comes back to the idea about learning how to learn, and discover how to discover.