Alumna Nur Aini Md Amin has always been passionate about education and games. Today, as a learning designer at Singapore-based Playware Studios, she relishes the chance to combine both. Playware Studios is a technology company that specializes in serious games, mobile learning, and simulation development. In her role, Aini does game design documentation, development, voice recording, game testing, and more for edutainment games.
'Edutainment' is a portmanteau of education and entertainment, and the term refers to experiences or instances where players learn something from playing a game. These educational games have a special place in Aini's heart, because she used to teach part-time at a local education center before joining DigiPen (Singapore). Because her students ranged from age 3 to 12, she would tweak the content and delivery of her lessons accordingly. One common thing that she noticed among her students regardless of their age, however, was how they instantly became more engaged whenever games were involved in their lessons. "Implementing activities allowed them to learn and understand concepts easily and retain knowledge better, all while enjoying the learning process," Aini says. This inspired her to find new ways to redesign her lessons in order to make learning more engaging and enjoyable.
Aini's passion for educational games further developed when she was working on her final year project in polytechnic. There, Aini and her team worked with a client from KK Women's and Children's Hospital to design a game for pediatric patients who were going for surgery. The objective of the game was to help these young patients feel less anxious while familiarizing them with what to expect during their procedures. That project made Aini realize the power and potential of serious games, and it inspired her to apply to DigiPen (Singapore)'s BA in Game Design — now renamed as BA in User Experience and Game Design — to learn more about game development.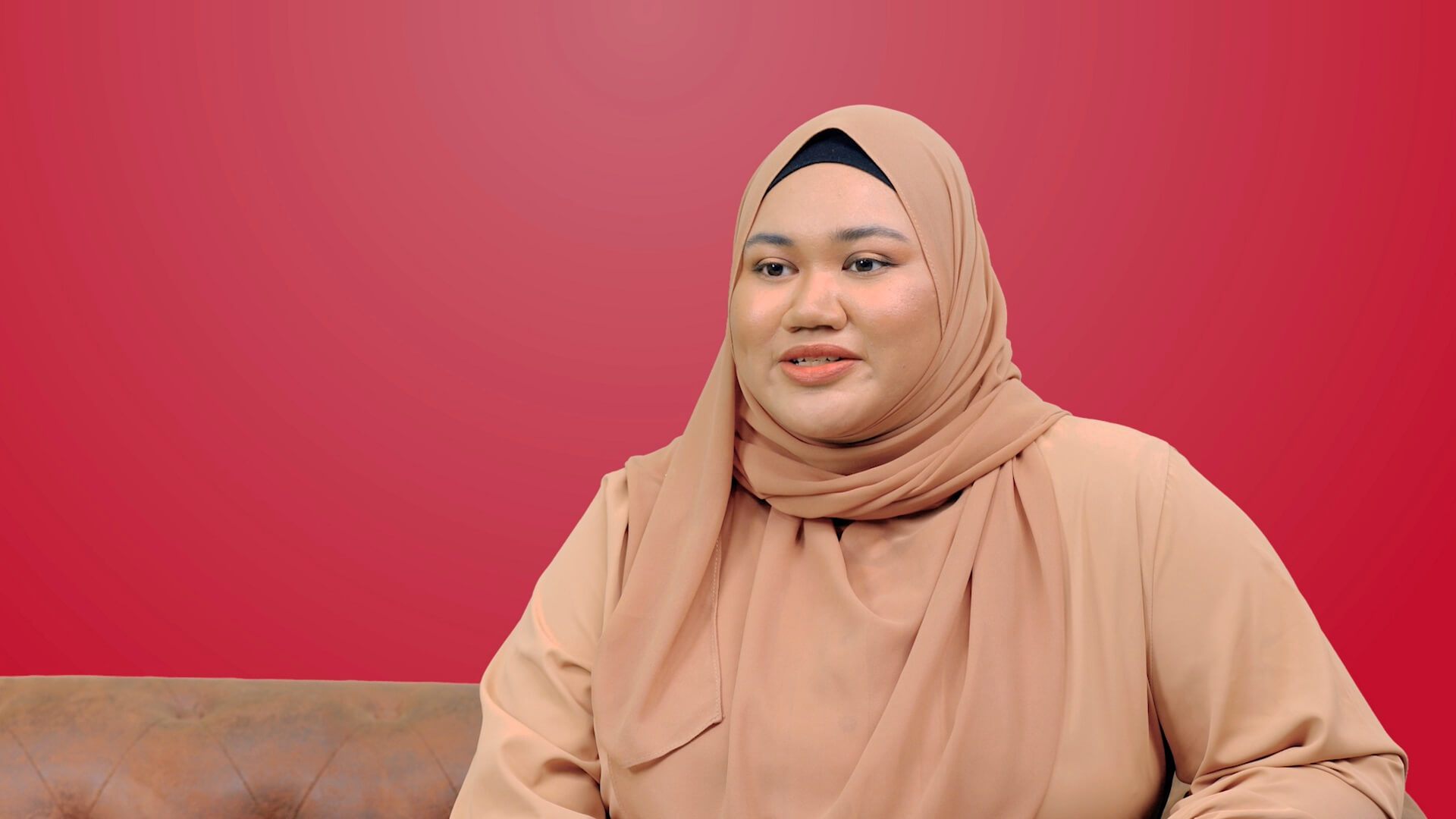 While at DigiPen (Singapore), Aini particularly enjoyed her modules in user experience design, programming, project work, and narrative writing. These were areas that she wanted to improve on in order to be a more competent designer. Furthermore, the Institute's curriculum had a strong focus on multidisciplinary projects, and working in teams gave Aini the opportunity to hone both her hard and soft skills. There was also a strong sense of camaraderie between Aini and her classmates as they supported one another in creating innovative games, interactive applications, and design projects. "There were many moments where my peers and lecturers encouraged me and gave useful feedback on my work," Aini says. "I was always appreciative of their time and effort given to playtest my games so that I could iterate and improve. This inspired me to keep pushing forward and improving."
Aini also credits her journey at DigiPen (Singapore) for making her more resilient. She recounts the times she managed to push through difficulties and stressful situations while working on her game projects and assignments, and she credits these experiences for strengthening her willpower. She is proud to have graduated as a DigiPen Dragon and is inspired to continue making education fun, one serious game at a time.