The members of the third alumni committee were officially announced on 24 May. The evening started with a handing-off ceremony where members of the second committee stepped down and the incoming committee members were welcomed onboard. The outgoing members were also presented with a personalized token of appreciation for their work over the last year. Under their leadership, the alumni club bonded together over multiple events, such as the barbecue and an exciting session of archery tag. After the ceremony, everyone was treated to a movie screening of Pokémon Detective Pikachu.
Reflecting on her journey as the outgoing president of the alumni committee, Kartina Yahya says: "It has been gratifying to be able to give back to DigiPen (Singapore) by serving in this way. It was very rewarding to see the alumni enjoying the events that we've planned for them." She adds that being a part of the committee has also helped her bond more with alumni from different degree programs.
Drawing from her past experience, Kartina encouraged the incoming committee members to get to know the alumni on a deeper level. Besides listening to the alumni's suggestions for activities, she suggested they take note of crunch periods within the industry, which can affect alumni attendance and participation in events.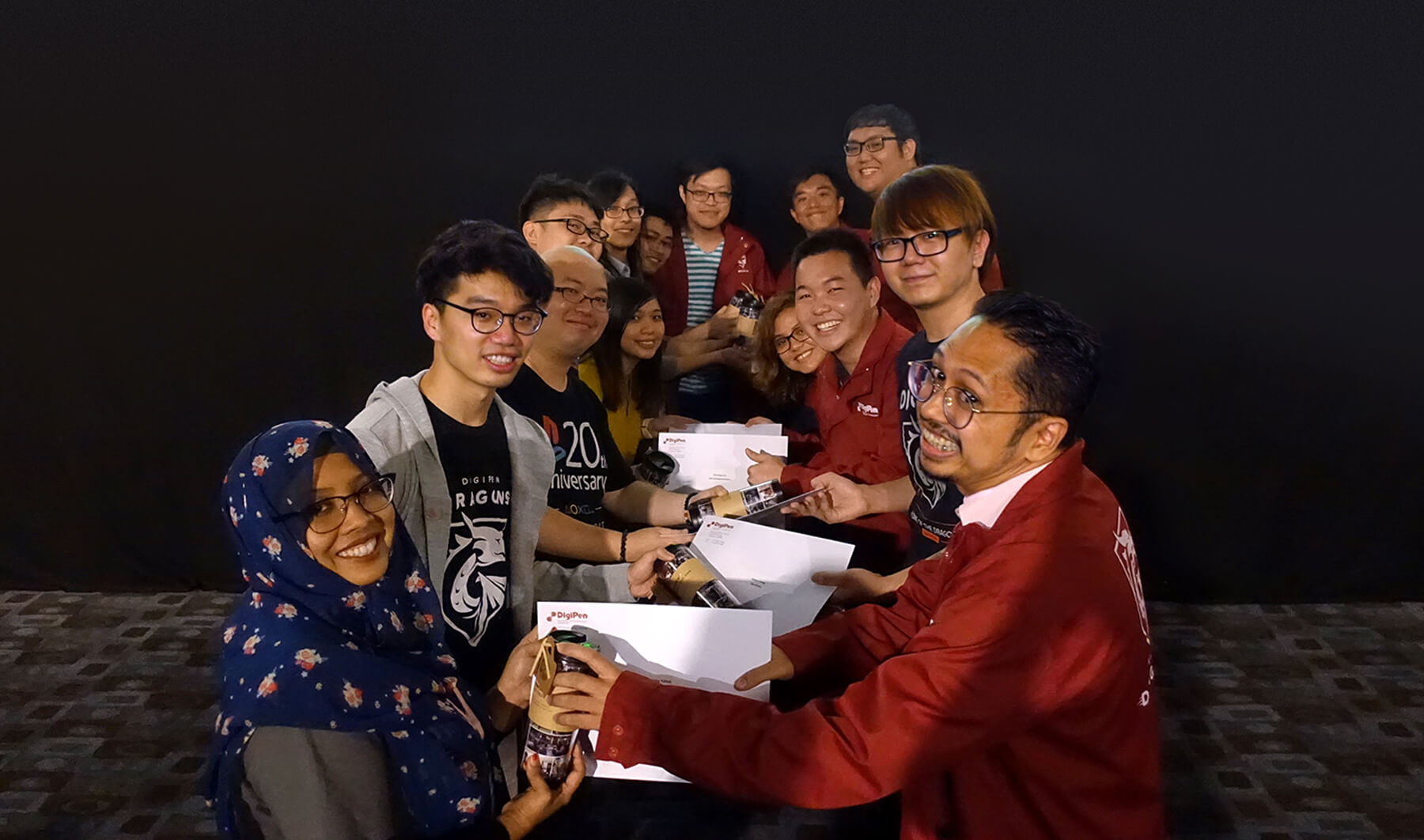 Taking over Kartina's role as president is Muhammad Firman, who graduated with a BA in Game Design (BAGD) in 2013. This is the second time that Firman is serving. He was part of the inaugural alumni committee as the BAGD representative two years ago. "It is always a pleasure to be a part of the committee," Firman says. "This is my second term, and I am humbled to be given another opportunity." Benjamin Chua, Continuing Education representative, is also running in the committee for a second time. He is glad for the chance to serve again and hopes that the Continuing Education graduates will be able to maintain a close relationship with the alumni from the undergraduate programs.
The alumni committee members for 2019-2020 are: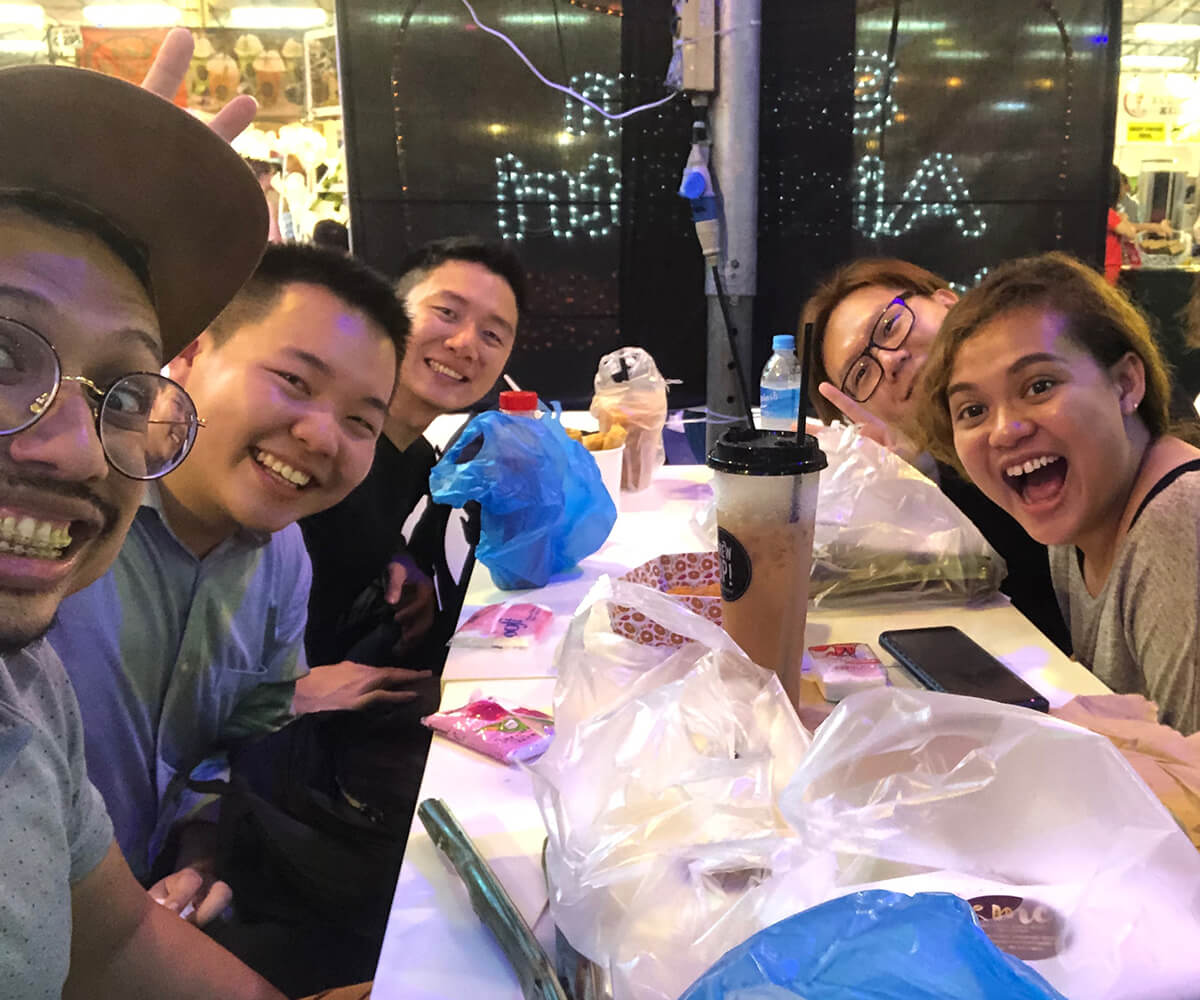 The incoming members of the third alumni committee shared their thoughts and suggestions on activities that they hoped to carry out during their term. A common thread they all agree on is that they'd like to increase alumni engagement and build stronger connections with one another and with current students.
To do so, Alexander, Farris, Yong Loon, and Yuan Cai suggested holding more networking sessions as a way for older and newer alumni to exchange ideas, contacts, and opportunities. These networking sessions could also involve industry guests and partners to deepen DigiPen (Singapore)'s ties to the local technology and digital media sectors, they said.
Besides engaging graduates and industry representatives, Firman and Ronald also hope to find ways in which they can connect with current students. In this way, the students will eventually transition into alumni who already feel as though they belong to an existing community.
Being part of the alumni committee also includes planning fun events and activities specifically for the graduates. The incoming members unanimously agree that movie nights are a crowd favorite and that they plan to hold more of them. While brainstorming for new activities, Khairun suggested hosting a one-night-only game of zombie tag or setting up an event to playtest current students' work, while Firman is keen to organize food expeditions.
With their innovative ideas and heart for their peers and juniors, the third alumni committee is set to accomplish great things within the DigiPen (Singapore) community. We wish them all the best in the coming year.